Vice-Mayor Lance Hines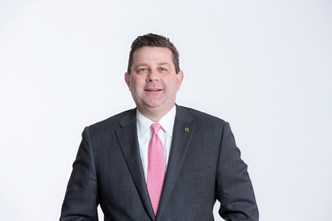 Ward 5
Vice - Mayor Lance Hines serves as City Director for Ward 5. Hines was elected to his first term in November 2010, and was selected to serve a two-year term as the City's Vice-Mayor in January 2015. He is Director of Sales and Business Development for Priority 1, Inc. Director Hines is a graduate of the University of Arkansas at Little Rock, where he received a degree in General Business with an emphasis in Economics and Marketing.

Born in Little Rock in 1968, he returned to the City in 1991 and has lived here since then. He has resided in Ward 5 since 2003. Prior to serving on the Little Rock City Board, he served as President of the Villages of Wellington Communication Association Board of Directors for two years. He also spent two years on the Architectural Control Committee for Villages of Wellington.

Since joining the City Board, Director Hines has been actively involved in the restructuring of the Prevention, Intervention and Treatment (PIT) Programs. Those programs have transitioned to a new Request for Qualifications selection procedure instead of lowest-bid. He has also been involved in the planning for a PIT Strategic Planning Process.

Director Hines has been involved in many community organizations, and has served for three years on the Board of Directors of Access Group, Inc. A member of Calvary Baptist Church, he serves with the TeamKid and Upward Basketball Ministries. He and his wife Stacey have a daughter.
Current Term:
January 1, 2019 to December 31, 2022
Current City Appointments:
           
           
Liaison to Ambulance Authority (MEMS)
Liaison to Little Rock Water Reclamation Commission
Contact Information:
 
Home:
     
     
409 Wellington Woods Loop
Little Rock, AR 72211
(501) 257-0993
Office:
       

   
Little Rock City Hall
500 West Markham - Room 203
Little Rock, AR 72201
(501) 371-4510
Email:
lancehines@me.com