City of Little Rock AmeriCorps Urban Safety and Environmental Program
COLR ACUSEP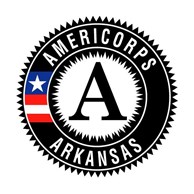 The AmeriCorps Urban Safety and Environmental Program in the City of Little Rock is committed to improving neighborhoods by promoting safety, energy efficiency and housing revitalization.  The purpose of the program is to facilitate revitalization projects and help communities establish neighborhood watch groups and implement measures geared toward reducing the crime rate and increasing safety and security.
The City of Little Rock AmeriCorps Urban Safety Program (COLR ACUSEP) is designed to foster safer communities through completing residential safety audits, implementing energy efficiency measures, and establishing neighborhood watch programs. The COLR ACUSEP works with residents to create neighborhood programs that will focus on ways to reduce crime in their areas.  These programs will provide a forum for residents to connect with each other and create safety strategies.  Our goal is to create an environment of residents eager to network within their community to promote crime prevention.  AmeriCorps members may be seen in your neighborhood!
AmeriCorps is a network of local, state, and national service programs that connects over 70,000 Americans each year in intensive service to meet community needs in education, the environment, public safety, health, and homeland security. AmeriCorps' members serve with more than 2,000 non-profits, public agencies, and community organizations.

Instructions for eGrants Applications and how to apply to become a COLR ACUSEP Member
For More Information
Matthew Higgins 
AmeriCorps Urban Safety and Environmental Program Coordinator
Willie Hinton Center - 3805 W. 12th Street
Little Rock, AR 72201
501-379-1552