Other Recyclables
There are many items that are not accepted in our residential curbside recycling program but that are recyclable elsewhere. This page serves as a resource for identifying where you can take other recyclables. Almost everything can be recycled, the challenge is finding someone with the capability (equipment, money, and network of resources) to recycle other items. Sometimes recycling an item can be so expensive that the most cost and time effective disposal solution is to landfill that item. We encourage everyone to seek the best disposal option for their other items, especially items that might contain hazardous materials like e-waste and household chemicals. 
If you own, work for, or know of a company that can recycle certain specialty items please let us know so we can add that item to our growing list! If you think any information on our list below is incorrect or missing please let us know! 
Send us an email at recycle@littlerock.gov or give us a call at 501-371-4586.
List of Other Recyclables: 
Construction and Demolition Materials 
*Some items have many places they can be recycled or a lot of info about how to properly recycle the item. For these items you can access a summary PDF document by clicking on the link underneath the item heading. The PDFs come in two versions, blue background and white background. 
Batteries*
PDF Batteries (blue), PDF Batteries (white)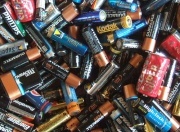 There are a variety of battery types and unfortunately not all are types are accepted at the same location.
The Green Station at 10001 Kanis Road accepts household batteries (AA, AAA, C, D, & rechargeable).
Batteries + Bulbs accepts the following types of batteries: lead acid (cars batteries), nickel cadmium (cordless phones, cordless tool batteries), nickel metal hydride (cameras), lithium ion and lithium polymer (cell phones and laptops).
Best Buy accepts rechargeable batteries. Find a complete list of items accepted for recycling at Best Buy by clicking here. 
Home Depot accepts rechargeable batteries. 
Take your car batteries to any Auto Zone, Firestone, O'Reilly, or Advance Auto Parts to get $$$ off a purchase of a new car battery. 
Bike Parts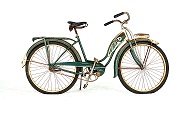 Do you have an old bike you don't use? Do you have a broken bike or bike parts? Bring them to Recycle Bikes for Kids so they can be turned into a brand new bike that will be donated to a Central Arkansas kid or adult in need! Learn more about Recycle Bike for Kids by visiting their website: www.recyclebikesforkids.org 
.
Car Materials

Take your old car battery to any Firestone, Auto Zone, O'Reilly, or Advance Auto Parts!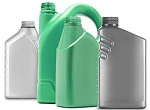 Car Related Fluids: You can take all your car related fluids (used motor oil, transmission fluid, gear oil, etc) to any Auto Zone or Firestone. O'Reilly and Advance Auto Parts will only take used motor oil. You can also drop off used motor oil, gasoline, and antifreeze at the Little Rock Green Station. 

Oil Filters Take old oil filters to your nearest O'Reilly Auto Parts!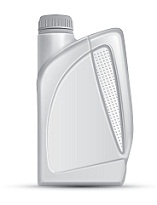 Empty Oil Bottles: Put empty motor oil bottles in your single stream recycling as long as all of the oil has been used. Do not put any bottles in your single stream recycling that have liquid left inside. 
.
.
.
Car Donation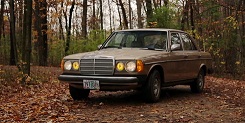 Do you have an old car that you want to get rid of? There are four different groups that will come pick your old rundown car up for free!
- Breast Cancer Donations: www.cardonations4cancer.org
- Goodwill: www.goodwillcardonation.org
- Veteran Car Donations: www.veterancardonations.org
- Wheels for Wishes: www.wheelsforwishes.org
Clothes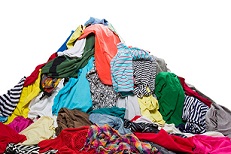 You can donate good clothes that you don't wear anymore to Goodwill. They will resale these clothes. You can also take ratty, dirty, unusable clothing to Goodwill and they will ensure that the item is sent out for textile recycling!
.
.
Construction and Demolition Materials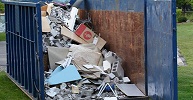 Construction materials can absolutely not go into the recycling, and it is also best for it to stay out of the landfill. Instead, if you are doing a renovation of your house and have waste materials like sheet rock, insulation, wood, etc they should be taken to a construction and demolition landfill. The City of Little Rock landfill located at 10801 Ironton Cutoff accepts C&D material that goes into a Class 4 landfill, which is built specifically for C&D debris.  
Christmas Trees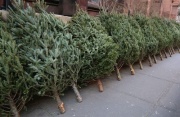 Place real trees, with all decorations removed, at the curb and the City will collect them on your yard waste collection day. The Christmas trees will be processed into wood mulch at the City's compost facility at the landfill.
Trees may also be taken to Pinnacle Mountain State Park. Just drop it off at the Arkansas Arboretum, located at 11901 Pinnacle Valley Road. Place the trees at the west end of the parking lot, off the asphalt. (501) 868-5806.
Christmas Lights/Decorations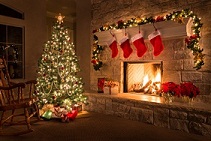 Christmas tree lights, old and even nonworking, can be recycled at any Goodwill or Home Depot store. Artificial Christmas trees and Christmas decorations can be recycled at any Goodwill store.
.
.
Electronics*
There is an
 

Electronic Waste Collection Drive

 

occurring on Wednesday April 25th and Thursday April 26th at Verizon Arena.
Bring anything that plugs into the wall or runs on batteries (excluding the batteries themselves). Learn more at
 

recyclingunplugged.com.

PDF E-Waste (blue), PDF E-Waste (white)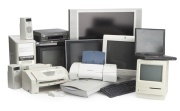 Did you know that most electronic items, especially those with computer chips and hard drives, contain toxic materials. For this reason they cannot be thrown into the garbage and taken to the landfill; they need to be disposed of properly so that toxic metals don't leak into the environment and to preserve precious metals found in electronics. Electronic items can be taken to a variety of locations outlined below.
The Green Station at 10001 Kanis Road accepts the following HOUSEHOLD ONLY electronics: computers, copiers, monitors, televisions, cell phones, microwave ovens, DVD players, VCR's, printers, stereos, radios, and fax machines.
Goodwill has an electronic recycling program and their stores accept monitors, computers (desktop & laptop), printers, hard drives (external or internal), keyboards or mice, speakers, cords & cables, ink & toner cartridges, and software. Visit the Goodwill website for more information.
Best Buy accepts almost every type of electronic item except for internal/external hard drives and items containing refrigerants (i.e. mini fridges or air conditioners). Check the Best Buy website for more information. 
Food Waste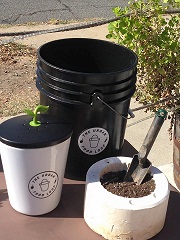 Are you tired of throwing your food waste in the trash because you don't have the time, space, or knowledge to manage a compost bin? Well, the Urban Food Loop is your solution! This local start-up provides weekly food collection services for a fee of about $30/month. They compost your food for you and then return the compost to you or give it to a local community garden in need! Learn more about their residential food waste pick up program at www.theurbanfoodloop.com.
.
.
.
Light Bulbs*
PDF Light bulbs (blue), PDF Light bulbs (white)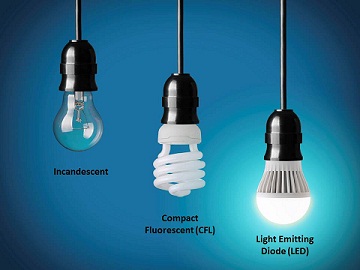 There are three main types of light bulbs and these three types can't always be recycled at the same place. Incandescent light bulbs are the oldest type and do not contain any hazardous materials, therefore you can use incandescent light bulbs for a variety of arts and craft projects! Fluorescent light bulbs come in multiple varieties from long 4-8 foot tubes to compact fluorescent bulbs (CFLs). CFLs are most commonly found in households. Fluorescent and CFL bulbs have toxic mercury in them so they must be recycled properly. Please do not put fluorescent light bulbs in the trash and especially not in your residential recycling! Light emitting diode (LED) bulbs are the newest type of light bulb on the market. They contain toxic lead and arsenic so handle broken bulbs with care and ensure you dispose of them in the correct place.
Incandescent Light Bulb Recycling Locations:
 -Batteries + Bulbs accepts incandescent bulbs among many other products. Batteries + Bulbs is located at 801 S. Bowman Rd.
 -Home Depot accepts ONLY incandescent light strings; they do not accept stand alone incandescent bulbs.   
Fluorescent Light Bulb Recycling Locations:
 -Batteries + Bulbs also accepts fluorescent and CFL bulbs.
 -The Little Rock Green Station, located at 10001 Kanis Road accepts 4 foot fluorescent tubes and household CFLs. The Green Station is open each Thursday from 7:00 AM - 5:00 PM and the first Saturday of every month from 7:00 AM to Noon. The Green Station collection trailer is located behind the Northwest Police Substation at 10001 Kanis Road. 
 -Home Depot accepts CFL bulbs and incandescent light strings. 
LED Light Bulb Recycling Locations: 
 --Batteries + Bulbs also accepts LED bulbs. There might be a small charge associated with LED recycling. You can call them to check at 501-404-7406.
Makeup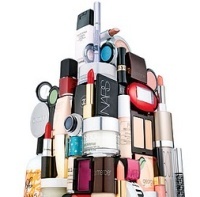 Take any brand of cosmetic tubes, bottles and jars to any Origins location and they will ship the empty containers to be recycled or used for energy recovery. http://www.origins.com/our-commitment
.
.
.
.
Paint/Paint Cans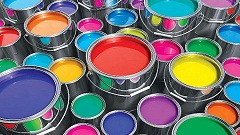 Paint should never be washed down your sink drain or into a stormwater drain. Unfortunately, only unopened cans of paint can be upcycled at Habitat for Humanity ReStore. Used paint cans need to go in the trash, but first make sure you dry out the remaining paint with a bulking agent like kitty litter or sawdust, or you can pour remaining paint on newspaper to let it dry out. Then place the paint can in your trash with the lid off. 
Plastic bags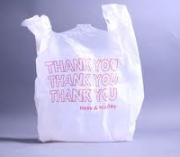 PLASTIC BAGS ARE NOT ACCEPTED IN RESIDENTIAL CURBSIDE RECYCLING! Any soft plastic (plastic that you can tear or stretch with your hands) gets tangled in the recycling equipment at the Materials Recollection Facility (MRF). Soft plastic can easily get stuck in gears and as it stretches can jam equipment resulting in an automatic shut down. Do not put plastic bags in your recycling, instead take them to Kroger, Wal-Mart, and Target in large bins located inside of the entrances. 
Prescription Drugs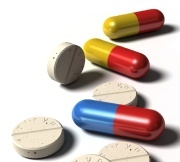 Prescription drugs should never be disposed of in the landfill or flushed down toilets. Always take any unused drugs to a drug take back location where they can ensure proper disposal of the medication.
The Little Rock Police Station located at 700 W. Markham has a prescription drug take back station that is located inside their front doors and is open 24/7. 
The Walgreens located at 111 North Bowman Road has a drug take back program.
Find more drug take back locations online at Arkansas Take Back.
Propane Tanks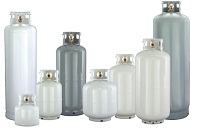 Propane tanks pose serious risk to recycling facilities due to their tendency to explode if put under pressure. For the safety of our community's recycling workers please do not put propane tanks in  your recycling cart. 
Check out this short YouTube video of a propane tank exploding in the Kent County Recycling and Education Center in Michigan. 
.
School Supplies
Do you have a ton of old binders? Hold onto them until the start of the school year and then take them to your nearest Office Depot or Office Max store to get $2 off your next binder purchase. 
Lots of old books you've grown out of? Take them to Goodwill! Or if they are in bad shape, you can put soft cover books in your residential recycling cart.
Scrap Metal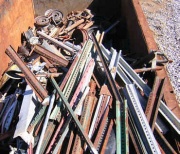 Several area businesses will take your scrap metal whether it's from an individual or contractor.
A downtown Little Rock option is Sol Alman, located at 1300 East 9th Street. Phone: 501-342-5222
If you are in West Little Rock you can take your scrap metal to ABC Salvage and Scrap Metal located at 8116 Stagecoach Road. Phone: 501-455-2225.
Shoes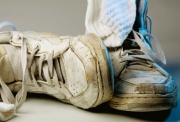 Bring your old athletic shoes to the Little Rock Nike store for recycling through their "Reuse-A-Shoe" program. Your shoe will be turned into surface material for running tracks, tennis courts, and basketball courts. Visit the Nike website for shipping information.
Gently worn shoes of all types can be donated at Little Rock Fire Department locations to help with the Shoes for Clean Water Drive held each spring.
If you have a pair of shoes that still have a bit of life in them, but that you don't wear much anymore, take them to your closest Goodwill drop off location! 
Tires
Used tires are a huge nuisance for the environment when they are not disposed of properly. Illegally tire dump sites provide ample breeding grounds for disease causing mosquitoes. Tires should never be thrown in your recycling cart or garbage cart.
You can properly dispose of your tires at the Little Rock Landfill located at 10801 Ironton Cutoff. The City landfill accepts 4 tires per person per month. The tires collected at the landfill are then recycled. You can also take old tires to Davis Rubber Company at their drop off site in Little Rock: 1600 E. 15th Street. They also accept 4 car tires per person per month. After 4 tires the charge is $2 per car tire and $5 per 18 wheeler tire. All tires need to be off the rim!   
Thank you for your efforts to recycle! You are helping save valuable resources as well as reduce the amount of waste going to our City of Little Rock landfill!