Adopt-A-Street
Adopt-A-Street is a program that helps neighborhoods, businesses or individuals "adopt" a city street and pledge to keep streets clean by picking up litter along their adopted street at least six (6) times a year. 
Keep up with Adopt-A-Street by viewing and signing up for the Adopt-A-Street newsletter! 
The Adopt-A-Street Program has many available streets for adoption. Adopt-A-Street helps keep our communities clean, and provides community involvement. To join the Adopt-A-Street Program please complete the online application.
Click on the button below to view adopted and adoptable streets. 
Adopt-a-Street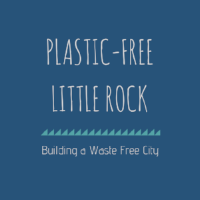 Plastic-Free Little Rock is a coalition of residents and business owners who are trying to decrease their waste impact in Little Rock. The group is helping Little Rock based festivals and restaurants become more low-waste in their operations. There are opportunities to volunteer with Plastic Free LR at different events across the city.
Plastic Free LR meets the second Wednesday of every month at 6:00 p.m. at the Main Library (100 Rock Street, 72201).
Contact this group at plasticfreeLR@gmail.com 
Keep Little Rock Beautiful (KLRB) is a nonprofit 501(c)(3) organization founded in 2005 by a group of individuals passionate about the environmental quality of life in their hometown. We are a volunteer-based community organization dedicated to litter prevention, recycling and waste reduction, beautification, and community improvement. Since 2006, KLRB has been a certified local affiliate of Keep America Beautiful Inc., the nation's leading community improvement organization. We are also an affiliate of Keep Arkansas Beautiful. Learn more on their website: www.keeplittlerockbeautiful.com/