Residential Recycling
"Recycling on a Roll"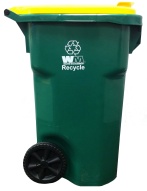 Figure 1. City of Little Rock 64-gallon residential recycling cart
In 2012 the City of Little Rock, North Little Rock, and Sherwood entered into a 7-year recycling contract with Waste Management for residential recycling only. Our recycling program is single stream meaning that you don't have to separate any of your accepted recyclable items from each other. All acceptable recycling materials should be placed in your 64-gallon green and yellow recycling cart. To learn how to properly recycle acceptable materials visit our "Acceptable Materials" page. To learn about your pick-up week and other aspects of residential recycling use this page as your resource. 
Please note, this information is for City of Little Rock residents ONLY. If you live in Pulaski County but outside of Little Rock city limits this information does not apply to you. Learn about Pulaski County recycling by visiting the Pulaski County website. 
When is my recycling pick-up?
Your recycling is picked up every other week, the same day as your garbage collection.

To learn which week your recycling is picked up see the collection maps below. 
Where is my recycling pick-up?
Recycling pick-up will be in the same location your garbage is picked up.  For example, if your trash is picked up in the alley, recycling will be picked up in the alley. 

Please allow for a minimum of three (3) feet between the trash cart and recycling cart. (Ord. No. 20,562, § 2, 3-27-12)

Recycling containers should not be placed out for collection prior to 4:00 p.m. the day preceding the normal collection day. Recycling containers should be removed by midnight the day of completion of recycling collection. (Ord. No. 20,562, § 5, 3-27-12)
Should I bag my recycling?
Recyclables should go in the cart loose (not bagged). 

Single stream recycling means you don't have to separate any of your recyclable items from each other.

 P

aper, plastic, aluminum, and glass should all be placed loose in the cart.

As a reminder, WE DO NOT ACCEPT PLASTIC BAGS (i.e. grocery bags or trash bags) in the recycling program. Please return your plastic grocery bags to Kroger, Target,

Walmart, or any participating plastic bag take back store.

 
Shredded paper is the only item that will is allowed to be bagged, and it is to be placed in a clear bag that is tied.
Please do not bag your recyclables. 
Recycling Pick-up Week: 
1) Determine if your residence is located in a gold week area or a green week area. Click on the map below to access the interactive Recycling Collection Map that allows you to zoom in or type in your address.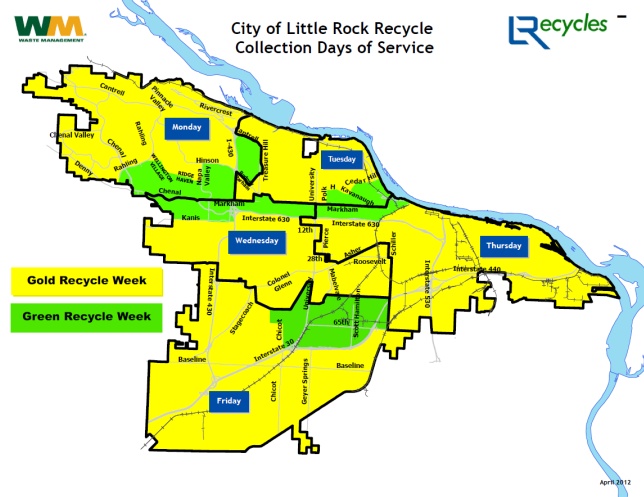 Figure 2. Map of recycling collection areas and their corresponding bi-weekly pickup color. See Figure 3 to determine during which week each color is picked up.  
2) Once you determine if you are a gold or green week, use the calendar below to see which weeks your recycling is picked up.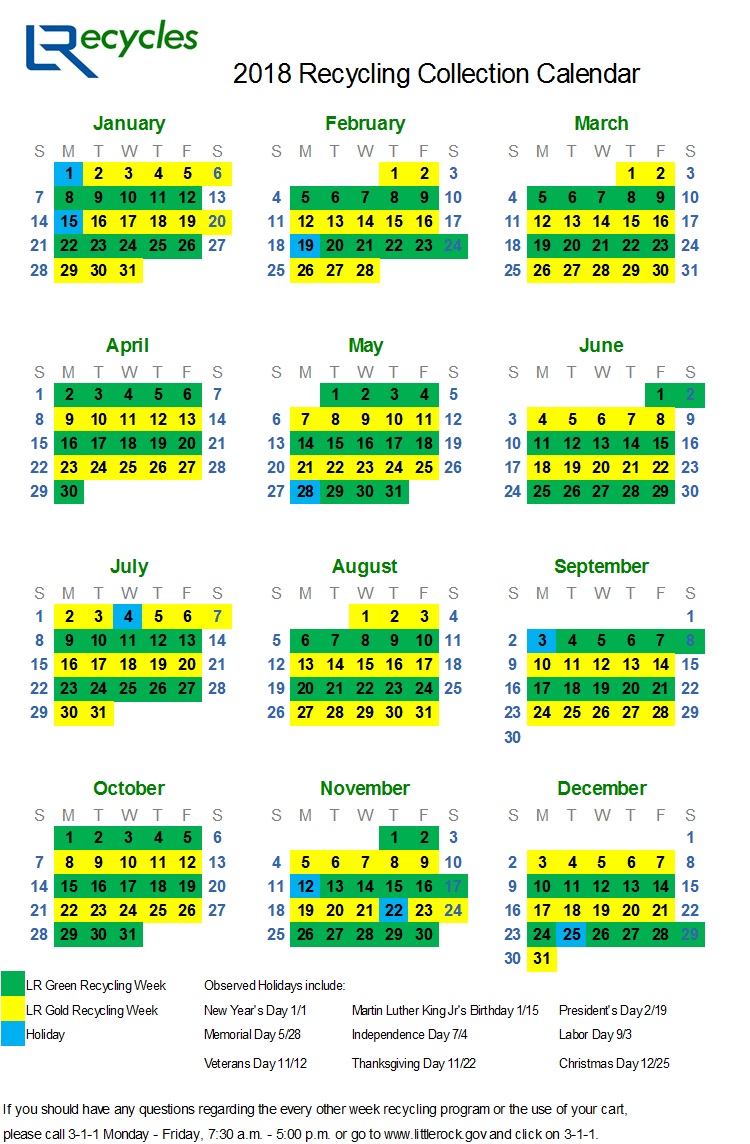 Figure 3. Bi-weekly pick-up schedule for the two recycling pick-up weeks. 
Learn about the recyclables that are accepted in the Little Rock single stream recycling by visiting our Accepted Recyclable Materials webpage. The image below gives a brief overview of the materials that are accepted in our single stream recycling program. Click on the image for a PDF that can be printed or emailed.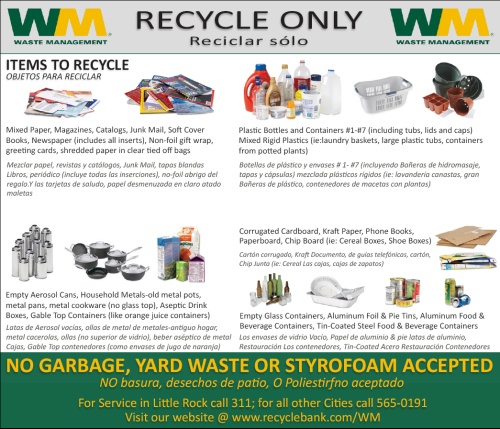 Figure 4. Image of the heat stamp on the 64-gallon residential recycling carts. The heat stamp gives a brief overview of items accepted in Little Rock's single stream residential recycling.
______________________________________________________________________________________________________________
Missed Recycling Pick-up 
If your recycling was missed on your pick-up day that could be due to a few reasons. 
1) Your recycling cart could have been blocked or too far from the road or too close to another cart or object. 
2) Your recycling cart could have materials in it that are not accepted in our recycling program and thus contaminate our recycling. If so the Waste Management employee should have put a tag on your cart identifying that the cart is contaminated. 
3) Your recycling cart or your entire street could have simply been missed by the Waste Management recycling truck drivers. 
If your recycling cart has been missed on your pick-up day and you've made sure there are no contaminants in the cart, please call 311 to report a missing recycling cart pick-up. 
You can access 311 by calling anytime between 7:30 and 5:00, by filing a 311 request online using the 311 website, or by filing a 311 request on your smart phone 311 app. 
______________________________________________________________________________________________________________
Excess Cardboard or Other Recyclables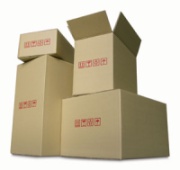 1) Cardboard that will not fit into your recycling cart may be set out with yard waste for collection. All yard waste in Little Rock is turned into mulch and compost, so if you put your boxes out with yard waste, please make sure there is no tape left on the boxes. Cardboard boxes will be collected with yard waste provided they are either empty, contain more cardboard, or contain yard waste. Please note that the boxes and contents must weigh sixty (60) pounds or less to be picked up. Boxes containing anything other than these materials noted–such as Styrofoam, packing peanuts, trash, etc.–will not be collected.
2) Excess cardboard can also be taken to the Natural State Recycling drop-off container at 4501 Thibault Road, Little Rock, 72206. Natural State Recycling has three drop-off containers. One is for paper, one is for cardboard, and one is for plastic. Their drop off containers are located right behind their gates and is accessible weekdays from 7 a.m. - 4 p.m. 
______________________________________________________________________________________________________________
If you have any questions you can contact your Recycling and Sustainability Educator, Faith Mullins at 501-371-4586 or tmullins@littlerock.gov.