Excess Cardboard & Other Recyclables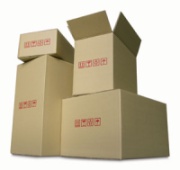 1) Cardboard that will not fit into your recycling cart may be set out with yard waste for collection. All yard waste in Little Rock is turned into mulch and compost, so if you put your boxes out with yard waste, please make sure there is no tape left on the boxes. Cardboard boxes will be collected with yard waste provided they are either empty, contain more cardboard, or contain yard waste. Please note that the boxes and contents must weigh sixty (60) pounds or less to be picked up. Boxes containing anything other than these materials, such as Styrofoam, packing peanuts, trash, etc. will not be collected. 
2) Excess cardboard and other recyclables can be taken to one of the two recycling drop off locations in Central Arkansas.  
3) You may request a second recycling cart for an additional $2.07 fee per month. If you would like to request a second recycling cart please call us at 501-371-4586.