National Drive Electric Week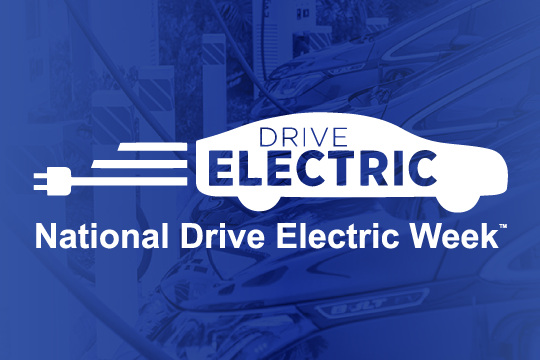 National Drive Electric Week is a nationwide celebration to raise awareness of the many benefits of all-electric and plug-in hybrid cars, trucks, motorcycles, and more. Are you considering going electric? RSVP for an in-person or online event to learn from owners who have done so!
The Little Rock Sustainability Office (LRSO) will host Charged Up! Little Rock Drive Electric Event on Thursday, September 28, 2023 at Franklin's Charging Station. The LRSO is proud to partner with state and nonprofit agencies to educate attendees on the electric vehicle industry and infrastructure, the nuts and bolts of owning an EV, the environmental benefits, and to answer FAQs about EVs and charging.
Music, refreshments, and restrooms will be available to attendees.
Park along Booker Street and at the Neighborhood Resource Center at 7th Street & Appianway (2715 7th St). A short walk gets you to the event location and signage will point the way!