Meet the Assistant City Manager
Office
Little Rock City Hall
500 West Markham, Room 203
Little Rock, AR 72201
(501) 371-4510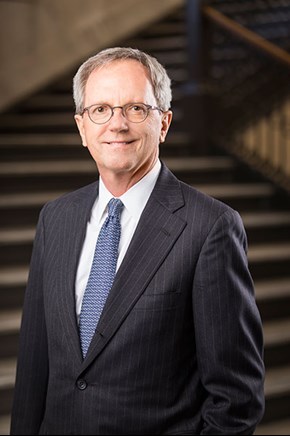 James Jones joined the City of Little Rock as Assistant City Manager in October 2014.
Prior to being appointed as Assistant City Manager, James spent twenty-seven (27) years with Entergy Corporation in Arkansas and Texas. In addition, he spent a decade working for the State of Arkansas, first in the Secretary of State's Office and later in the Arkansas Industrial Development Commission. In every position he has held, customer service and problem solving have been key components.
Since 2004, James has been a familiar face at Little Rock City Hall. In his position with Entergy, he served as a liaison to work with the City and neighborhoods on a variety of issues. He also played an integral role as Entergy and the City coordinated responses during natural disasters. In addition, he was active as a volunteer in the 2011 LR CENT Campaign.
James has served on the Board of Directors of the Downtown Little Rock Partnership, Museum of Discovery, Southern Industrial Development Council and American Red Cross of Greater Arkansas. He is a member of Downtown Little Rock Rotary Club 99 and was named Rotarian of the Year for 2011/2012. He is a Past President of the Industrial Developers of Arkansas, and from 1991 to 1999, he served on the Arkansas Arts Council.
A graduate of the University of Arkansas, James has also completed advanced courses at the University of Maryland Robert H. Smith School of Business, the University of North Carolina and the University of Oklahoma. James and his wife Sally have resided in Little Rock for thirty-eight (38) years.