Mayoral Initiatives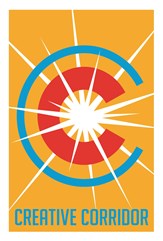 Creative Corridor
The Little Rock Main Street Creative Corridor is revitalizing Main Street one block at a time, using economic development stimulated by the arts rather than a traditional retail base. The Creative Corridor is rapidly becoming a mixed-use, work-live environment that is also sensitive to the historical context of Main Street in Little Rock.
Initial Planning and design for the Creative Corridor was funded by a 2011 Our Town grant from the National Endowment for the Arts.  The plan, created by the University of Arkansas Community Design Center and Marlon Blackwell Architects, has received awards from the American Institute of Architects and The American Society of Landscape Architects.
Certain blocks on Main Street are in the process of being reconstructed to include Low Impact Development streetscapes with funding by a grant from the Arkansas Natural Resources Commission and the Environmental Protection Agency (EPA). It will include rain gardens, porous pavers, bio-swales, and other techniques to improve water quality.
An increasing number of public, private and non-profit groups have already invested in Main Street in recent years led by the Downtown Little Rock Partnership. Funding for a wide variety of art and lighting installations for the Corridor is provided by ArtPlace America and Educational Foundation of America.
Follow the Creative Corridor on social media:
Facebook: Main Street Creative Corridor
Instagram: @MainStreetLR
Twitter: @MainStreetLR
Hashtag: #creativecorridorLR
Little Rock Greening Americas Capital
The Creative Corridor Plan
LID page