World Fest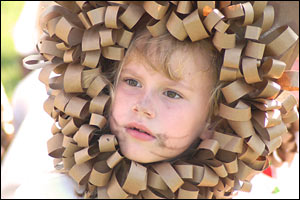 Photo Courtesy of: Chris McGee, Ebony Editorial Stock Photography, LLC.
WorldFest is a multi-cultural festival and celebration held  in Little Rock, Arkansas. WorldFest was created so the community could reduce prejudice by coming together and learning more about different cultures in Little Rock and from around Arkansas.
Goals:
To increase community and international representation and participation
To enhance partnership in the public and private schools for the cultural fair educational component
To increase participation of Central Arkansas school districts
To seek and increase sponsorships
To include activities for high school students
Activities:
World Rhythm Stage:  A wide variety of international music and performances on the Amphitheater Stage
World Animal Zone: A wide area of animals both domestic and international, includes the fishing derby and aquarium
Cultural Fair:  Much like a science fair, schools from around the state would create a tri-fold exhibit with information (geography, history, culture, etc.) to display. Students educate visitors on highlights and interesting facts about the country they are representing.
Global Games:  Opportunities to present a variety of international games and teach their history
Kids World:  Opportunities to present a wide range of interactive activities for children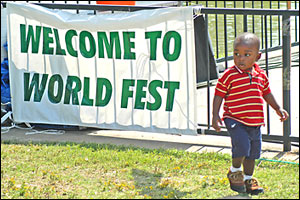 Photo Courtesy of: Chris McGee, Ebony Editorial Stock Photography, LLC.
Global Village:  Presents booths and displays about countries around the world
Community Resources:  A wide area of organizations providing information from various sectors in the community
Vendor Market:  A wide area of international food and fashion
Volunteer:  Opportunity to impact and influence others
Created in 1994 by the Little Rock Racial and Cultural Diversity Commission, World Fest is an exciting multicultural festival that offers students a variety of multicultural learning experiences. This is accomplished by providing students with a safe, fun and stimulating environment infused with diversity education. This award-winning festival provides students with rich learning opportunities through their participation in the following World Fest activities:
World Cultural Fair Contest
Students research, learn and present cultural facts and information about an international country – presentations are judged. Presenting students compete for 1st, 2nd and 3rd place titles.
Global Village
Various cultural agencies have booths designed for students to learn about their respective countries or other global issues. Global Village also allows for students to interact directly with individuals from other cultures.
Global Imagination Stage
Students deliver an on-stage, cultural performance allowing them to demonstrate their cultural learning through expressive arts.
World Fest is a culturally rich and educational festival suited for students of ALL grade levels.
Sign Up Your Class Today!

For more information, contact us at (501) 244-5483.