Become Our Police Chief
Our Community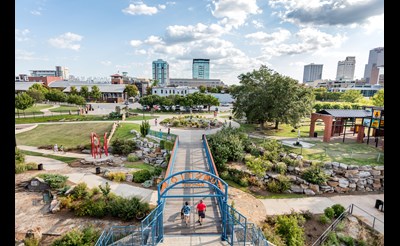 Little Rock is the capital city and is located in the heart of the beautiful state of Arkansas. Perched along the bluffs overlooking the Arkansas River, the City of Little Rock offers much to see and do. Visit www.LittleRock.com to explore the City's rich history, arts and culture, sports, sustainability initiatives, urban outdoor adventure, food scene, the Clinton Presidential Library, the renovated Robinson Center Performance Hall and much more.
With a population of 198,606 (2017) this bustling city is the cultural, economic, governmental, educational, healthcare, and transportation center of the State. It is home to the Little Rock School District which offers Magnet Schools that emphasize art, math, science, business, and communication skills. The City also offers many opportunities for higher education. The University of Arkansas system headquarters are in Little Rock as well as a medical school, a law school, a metropolitan university, and the Clinton School of Public Service.  In addition, Little Rock is home to two HBCUs: Philander Smith College and Arkansas Baptist College.  The City has easy access to Clinton National Airport, which is served by most major carriers.
Arkansas is renowned for its natural beauty, its many lakes and streams, and its moderate climate. It is a haven for campers, hikers, hunters, and fishing enthusiasts and offers many outdoor family attractions. In addition, it is home to many music festivals and museums.  Visit www.Arkansas.com to discover all the State of Arkansas has to offer.
Police Department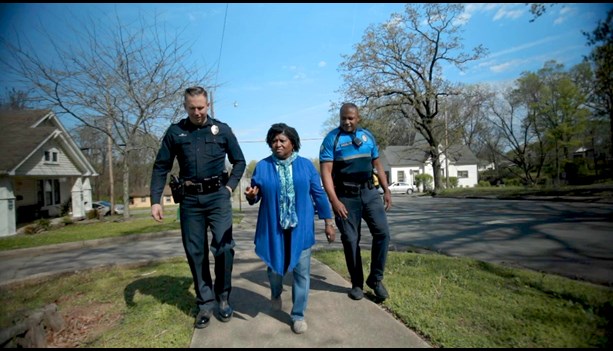 The Little Rock Police Department is internationally accredited and has an authorized strength of 749, of which 594 authorized are sworn officers. The $75.7 million budget provides police services to approximately 198,000 residents through three bureaus providing services through the following divisions: 12th Street Patrol, Southwest Patrol, Northwest Patrol, Training, Special Investigations, Major Crimes, Special Operations, Headquarters, Records and Support, and Communication.
The Department has 3 patrol substations, a full-service training facility and the City's 911 Communications Center.
Additionally, LRPD provides police service for the Bill and Hillary Clinton National Airport which has approximately one million passengers annually.
A complete overview of the LRPD Police Department is available at City of Little Rock Police Department
The City of Little Rock has a progressive recruiting strategy to address hiring police officers, with an emphasis on a building relationships with the citizens of Little Rock.  Please visit build a better blue to learn more!
To Apply:
To be considered for this position, please apply online at www.LRJobs.net by January 1, 2019. (Apply Here)
The most qualified candidates will be invited to personal interviews with the City Manager. Finalists will be asked to provide references. Please note that under the Arkansas Freedom of Information Act, application documents including résumés and cover letters once submitted will be subject to disclosure as a public record.
For more information contact:
Kathleen Walker, Employment Services Manager
501-371-4590
KAWalker@LittleRock.gov
The City of Little Rock is an
Equal Opportunity Employer.
COMPENSATION AND BENEFITS
The City of Little Rock offers a competitive package for the position of Chief of Police. Please access the benefits package by clicking HERE.