Why Bike Share?
Bike share has been something our community has been asking for as reported in Metroplan's Imagine Central Arkansas, Little Rock's 2020 Sustainability Roadmap, and other feedback mechanisms.  Why are residents so excited to bring bike share to Little Rock?  While you might order the importance of these benefits differently based on your perspective, it's hard to argue that bike share won't do good things for our community.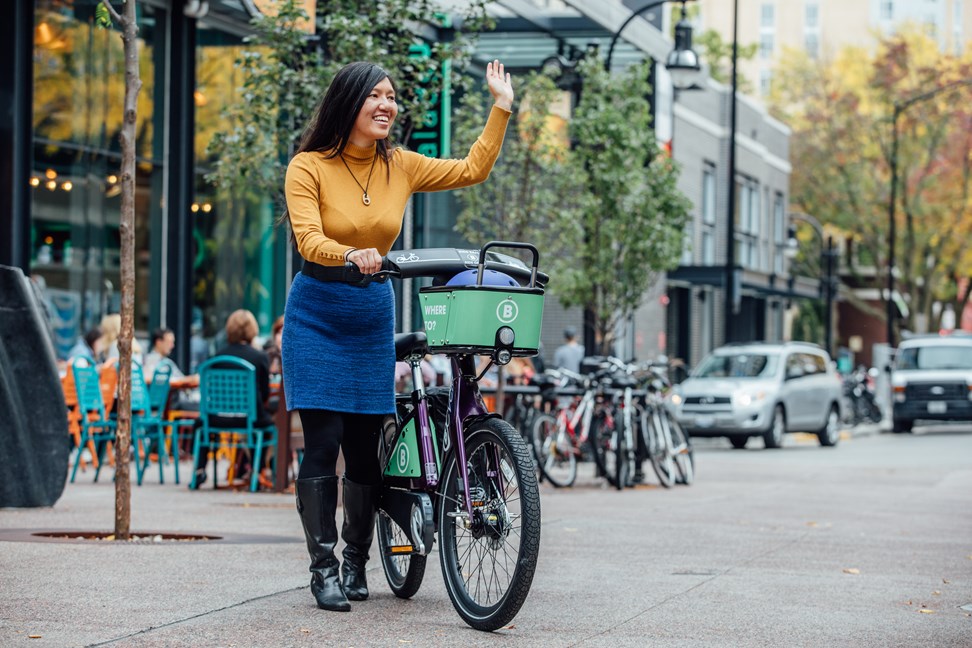 Figure 1.  Promoting transportation by bike will promote community health and connectivity.  Image provided by BCycle.
The Top Ten Benefits of Bike Share for Little Rock/North Little Rock
1) Equity and Independence:  Bike share will promote independence for all residents.  Citizens who no longer drive due to age or have a health condition that does not allow them to drive will have a transportation option readily available.  Residents who cannot afford to own a car will be able to move throughout the focal area without assistance (reduced rate memberships for low-income residents will be available and convenient to use).
2) Safety - Increased Ridership: Bike share increases ridership and increased ridership benefits rider safety, likely because drivers better recognize people riding bicycles as part of the typical traffic pattern.  
3) Safety - Decreased Car Traffic: Allowing people to move within our downtown areas without driving will increase public transportation use (#8 below) and/or keep commuter cars parked during the business day(#9 below).  This will decrease the number of cars on the street and thereby make our downtown areas safer for people riding a bike or walking.
4) Equity and Safety:  Biking and walking is more dangerous for African-Americans and other demographic groups both nationally and locally.  When bike share increases safety for people on foot and on bike, it also increases safety equity in our community. 
5) Health:  Bike share will provide an active transportation option in downtown Little Rock and North Little Rock, promote public health by increasing physical activity and decreasing air pollution (Fig. 1).  
6) Increase "Livability"/Attract Talent:  People want to move to and stay in places that are pleasant.  A bike share program can be a part of what attracts and retains talented, mobile people to our community.
7) Increase/Retain Business Investment:  Businesses want to relocate to and stay in places with a highly educated and qualified workforce as well as locations that facilitate an active lifestyle (and thereby decrease healthcare costs).  Amenities like bike share can help attract and retain the talented, healthy workforce businesses seek.
8) Enhance Rock Region Metro:  Rock Region Metro will become an even more attractive transportation option when a rider can end their trip at the Rock Region Metro hub in downtown Little Rock and then immediately hop on a bike share bike to complete their trip (a.k.a. the "last mile problem" of public transit).  While this is already possible with the bike racks mounted to all buses, a bike share option will only increase the partnership of bus and bike for transportation in our community.
9) Parking Convenience:  People who drive into downtown Little Rock or North Little Rock will be better able to leave their car parked and get around our downtown areas via bike share during the day.  Only one parking spot hunt per day!  We also intend to establish a park-n-ride opportunity in North Little Rock that will be cheaper and easier than any option currently available to commuters.  
10) Decreased Traffic Congestion:  Fewer cars on the road in our downtown areas during the business day will make travel more convenient for all road users, whether they are walking, driving, biking, or riding the bus and will decrease air pollution as well.