Will Bike Share be Used?
In the discussions within the bike community and the City, concerns have been raised about whether or not a bike share system will be used in our community (Fig. 1). Some have said that we do not have enough ridership in our community to support the program. Other have suggested that there are not enough on-street bicycle facilities to support use of a bike share system. These are legitimate concerns deserving attention.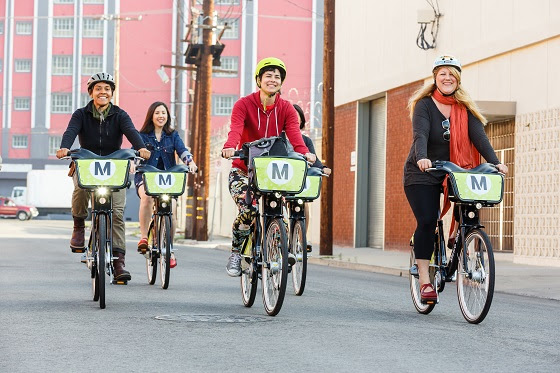 Figure 1.  Bike share users in Los Angeles.  Image from http://www.bicycletransit.com/los-angeles/.
Ridership
It is true that we would like to increase Little Rock's ridership. According to the League of American Bicyclists, only 0.1% of Little Rock's residents bike to work. However, our own count data over the last three years suggests that ridership, and in particular bike commuting, is increasing in Little Rock. AHTD's recent survey suggests that 20% of Arkansans bike to work and 1/3 bike almost daily, though that may be optimistic.
On-Street Facilities
It is also true that we have few installed bike facilities in the focal area and almost no protected bike lanes (highlighted as particularly important in NACTO's Equitable Bike Share study). However, it is worth noting that many of the proposed bike facilities on the Master Bike Plan within the focal area are sharrows (Fig. 2, Bikeway III).  Sharrows do not offer a separate space for bicycles on the roadway, but identify routes that are relatively safe for people on bicycles and alert drivers that the road is a preferred bicycle route.  
Therefore, what the Master Bike Plan suggests is that streets with dotted blue lines are relatively safe places to ride regardless of whether or not on-street bike facilities have yet been installed.  It is still important to accelerate the implementation of the Master Bike Plan within the bike share focal area to ensure the success of the bike share program (more on that below).  However, the downtown area of Little Rock is more bike-friendly than most of our neighborhoods not because of the number of installed bike facilities on roads, but the nature of its street system (many walkable, low traffic, low speed streets that offer connectivity throughout the area).  At first, the success of our bike share program will depend on our downtown streets being bike-friendly enough to facilitate bike share use.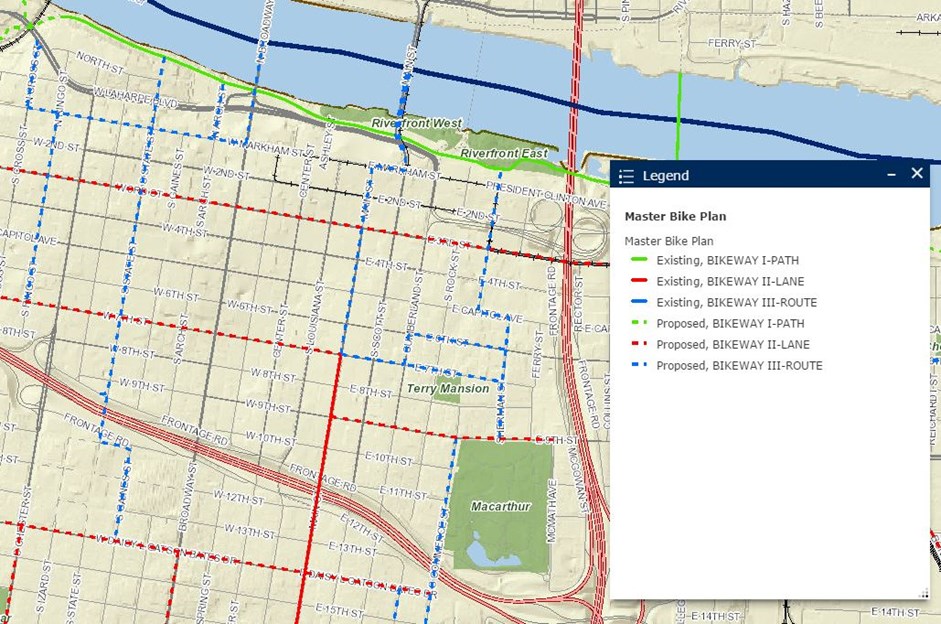 Figure 2.  The City of Little Rock's Master Bike Plan in the focal area of the bike share system.
The Chicken or the Egg?
Bike advocates have often struggled with the idea of which comes first, increasing bike facilities to promote ridership or increasing ridership to increase demand to build better/more bike facilities.  The practical reality is one can never completely precede the other.  There will never be sufficient political will to build a complete, quality on-street bicycle network without people who actually ride demanding it.  But it is also true that ridership increases as on-street bicycle facilities help people feel safer riding on the street.
The NACTO bike share study confirms and expands on this premise.  It considers the success of a bike share program, ridership, on-street bike facilities, and rider safety.  It concludes that all of these variables are correlated with one another but that it is unclear which drives the other.  This lack of a clear cause and effect suggests that the order of which of these issues to address first is less important than making progress on any one of them.  
Relating to our concerns, it may be less effective to lock ourselves into a strategy of increasing ridership and increasing on-street bike facilities to pave the way for a bike share program than to snatch the low-hanging fruit.  The City is prepared to establish a bike share program now.  The program can encourage increased ridership through increased opportunity and increased visibility of the bicycle as a form of transportation and recreation in the downtown area.  Increased ridership has been shown to increase rider safety due to a "virtuous cycle" and also has the potential to increase rider safety and decrease traffic congestion by keeping more cars parked downtown during business hours.  Of course rider safety refers to all bicycle riders, regardless of whether they are using the bike share system.
A bike share program can also accelerate installation of on-street bicycle facilities within the focal area.  After establishing a bike share program, the City is now invested in its success.  This can help generate the will to install on-street facilities with City staff and elected officials.  Increased ridership in the downtown area will increase the demand for on-street bike facilities.  Finally, establishing a bike share program with private sponsors has the potential to make those sponsors advocates for on-street bike facilities to increase the return on their investment.
In Summary
Establishing a bike share program is a big step for our community and we should not take it lightly.  After an exhaustive review of the current state of Little Rock, the League of American Bicyclists concluded that a key step to making our community more bike friendly is to establish a bike share program now.  NACTO's bike share study suggests that, rather than waiting until we increase ridership and install more on-street bike facilities, bike share can help promote these changes in our community.  
Of course there is no guarantee that the bike share program will be used and ultimately be successful.  The success of the program will depend on the experience and capabilities of our bike share provider to guide us through this unfamiliar process.  Fortunately, all indications suggest that Metroplan has chosen a highly capable provider.  Also, even though establishing a bike share program can help promote rider safety, increase on-street facilities, and increase ridership, these changes will not automatically occur following bike share establishment.  It is up to the Little Rock community to embrace the bike share program and advocate for these changes to promote the success of Little Rock's bike share program.