Arkansas River Trail - BikePed Bridge Over the Union Pacific Tracks

The City of Little Rock is building a new BikePed bridge over the Union Pacific tracks between LaHarpe and the Arkansas River (Picture 1).  This bridge, coupled with the West Terminus, will allow the Arkansas River Trail route to stay on the north side of Cantrell and never cross LaHarpe/Cantrell.  The project is expected to be complete in 2018.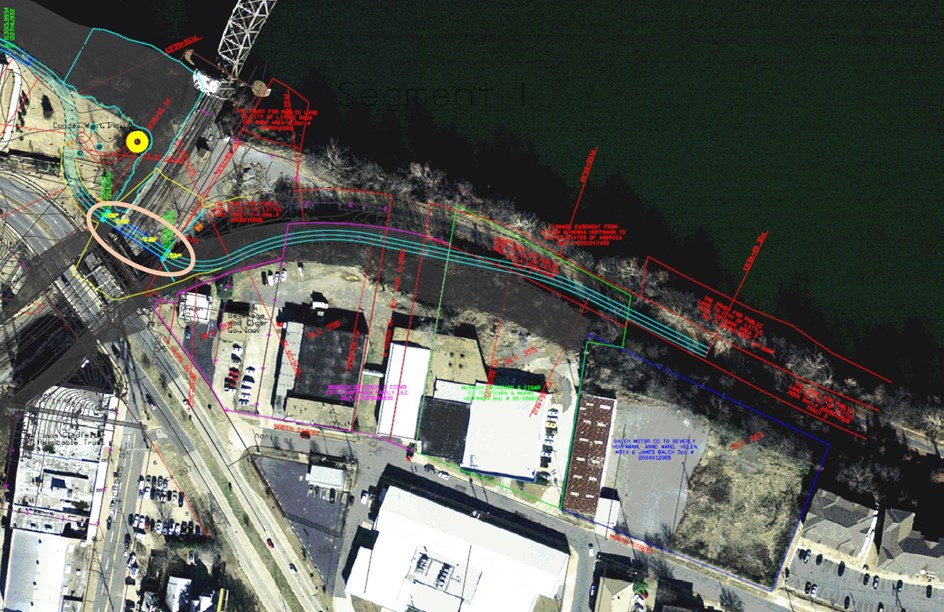 Picture 1.  The BikePed bridge will cross the Union Pacific tracks close to LaHarpe (peach circle).  Note that the Arkansas River Trail Route (blue) is not yet determined on the west side of the bridge and will only follow the path shown on the east side of the bridge if the Medical Mile Ramp is funded.