Horace Mann Middle School SRTS Infrastructure Request
Pedestrian and bicycle facilities around some important routes to Horace Mann Middle School are absent or of low quality (Figs. 1-6).  Walking or biking to school can have health and learning benefits and can also be the only option to get back and forth between school and home for some elementary school students living within one mile of their school or middle or high school students who live within two miles of their school.  
The City of Little Rock will soon hire local and national planning experts to consider bicycle and pedestrian connectivity on our city streets and compile their findings in a new Master Plan.  This Plan will be informed by the need for safe routes to schools.  Timely implementation of the Plan will require financial support in the 2019-2021 Sales Tax and Bond funding cycle.  It is therefore important to create Infrastructure Requests specific enough to be considered for funding in this cycle but flexible enough to be influenced by the expertise within the Plan and community consensus created by the Plan.
To learn how you can help improve routes to Horace Mann Middle School, continue reading.  To learn how you can help improve routes to other LRPS Middle Schools, click here.  To learn how to advocate for other bicycle and pedestrian improvements, click here.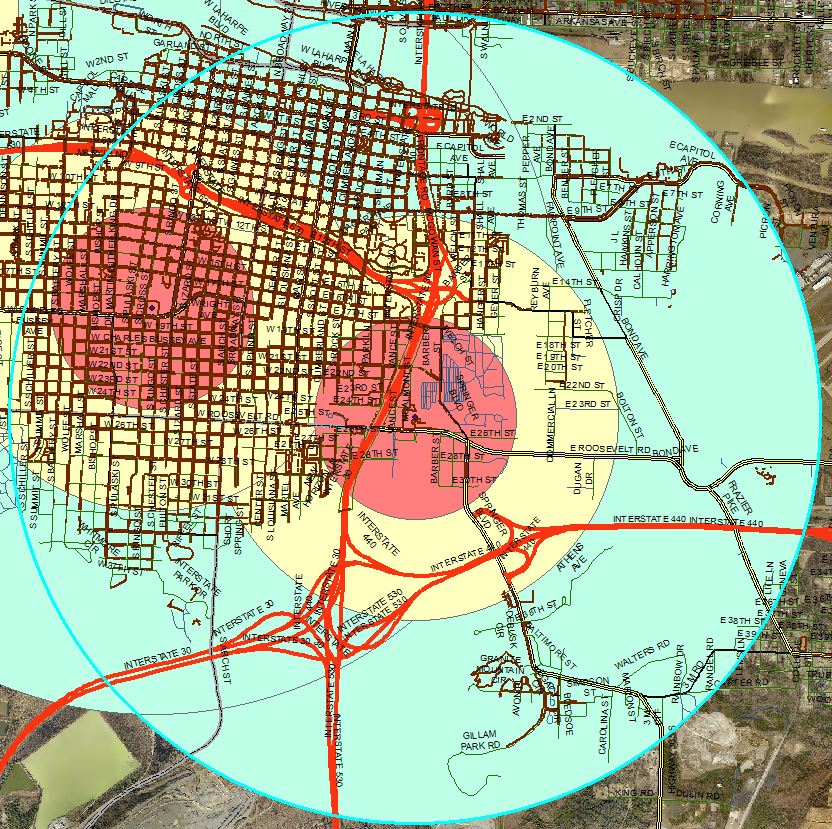 Figure 1.  Horace Mann Middle School is in the center of the figure surrounded by a sea green two-mile circle, a yellow one-mile circle, and a salmon half-mile circle.  Brown lines are existing sidewalks and visible green lines are streets without existing sidewalks. The bright blue line is the border of the Horace Mann two-mile circle.  No bus service for Horace Mann is provided within the bright blue line surrounding the two-mile circle.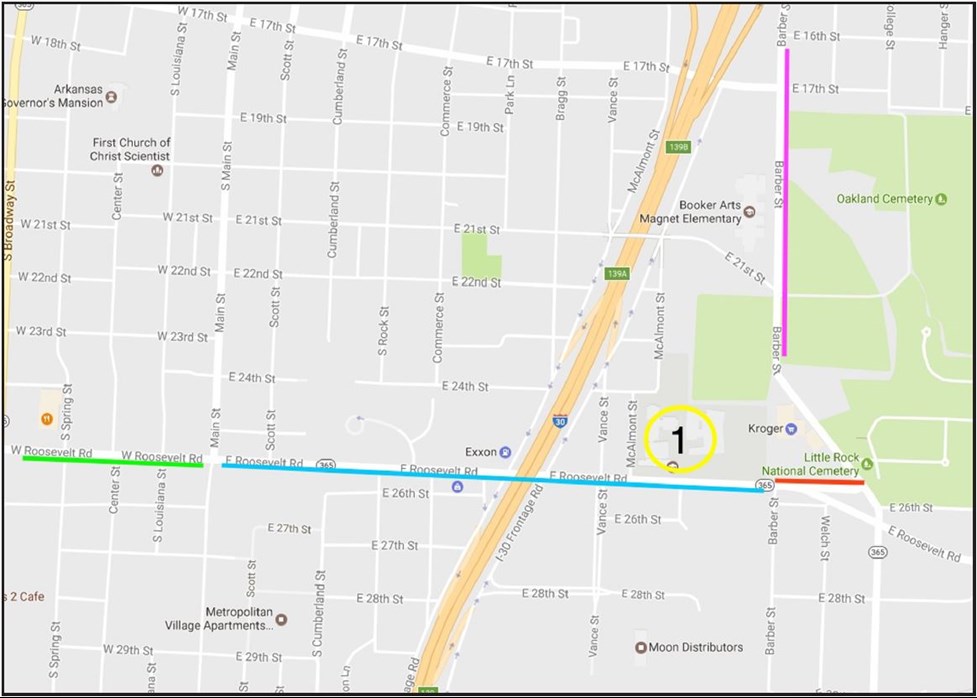 Figure 2.  Streets highlighted by Ava Horton for pedestrian improvement.  Map by Ava Horton.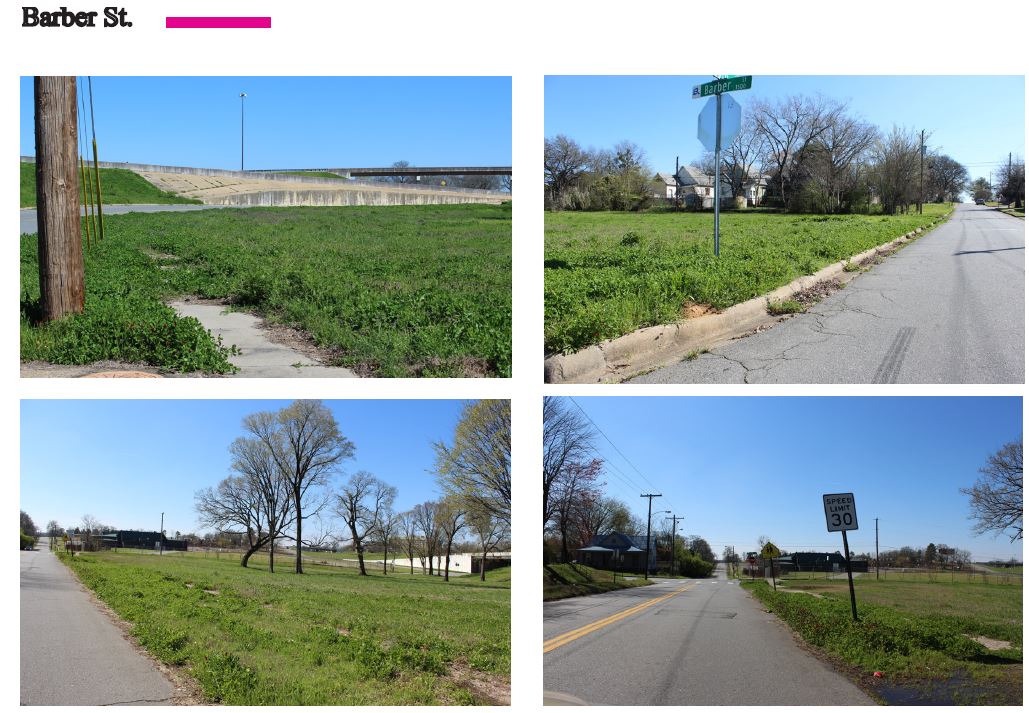 Figure 3.  Sidewalks are absent or in poor repair along some of Barber St.  Figure by Ava Horton.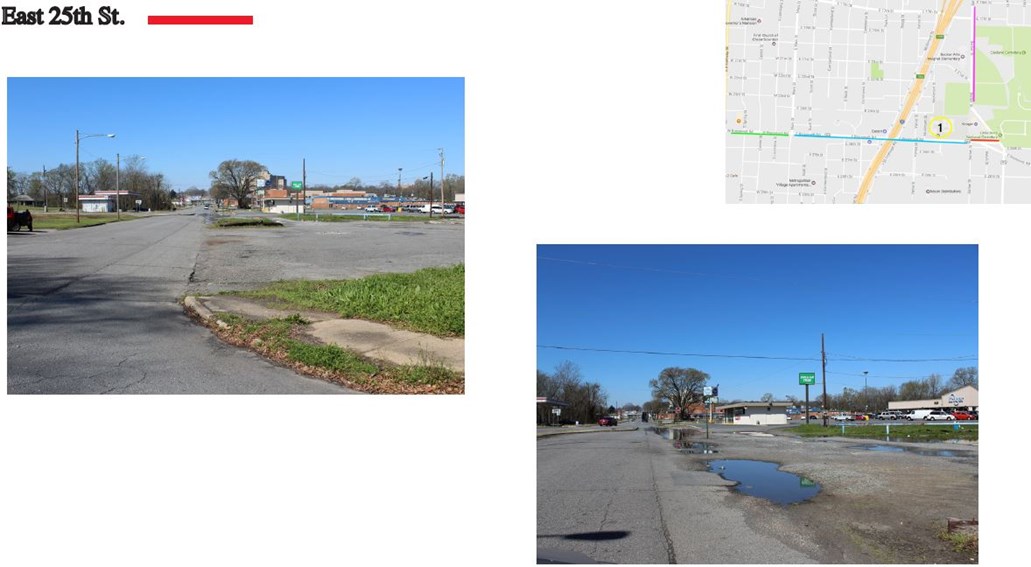 Figure 4.  This section of East 25th St. is short but challenging for a pedestrian.  Figure by Ava Horton.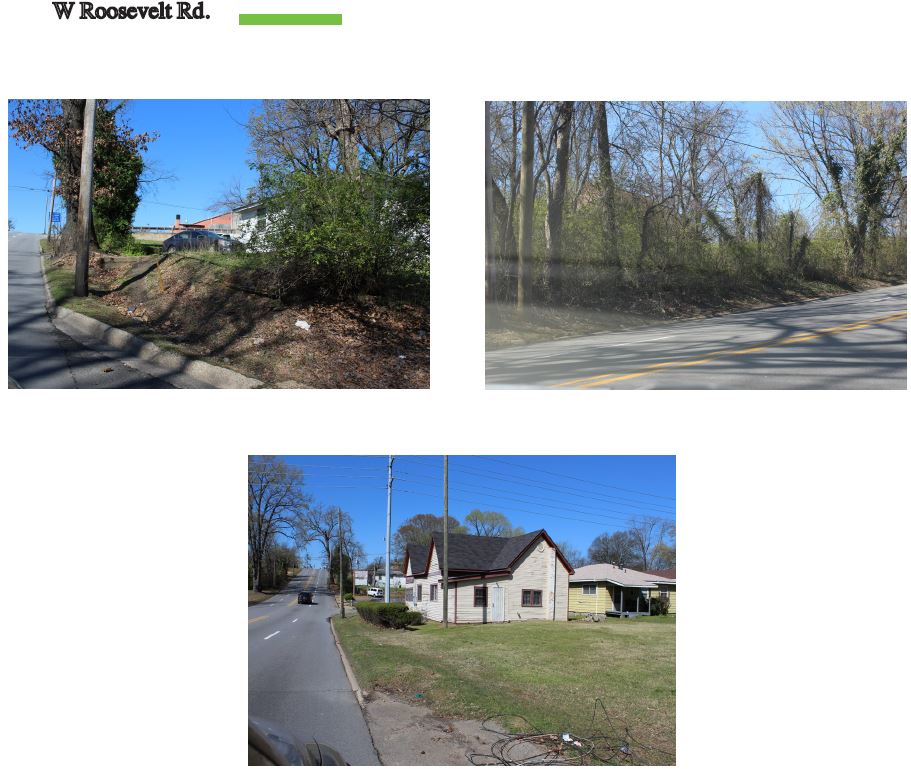 Figure 5.  W. Roosevelt is not designed for pedestrians, but their are few other corridors to Horace Mann west of Main St. (Fig. 1).  Figure by Ava Horton.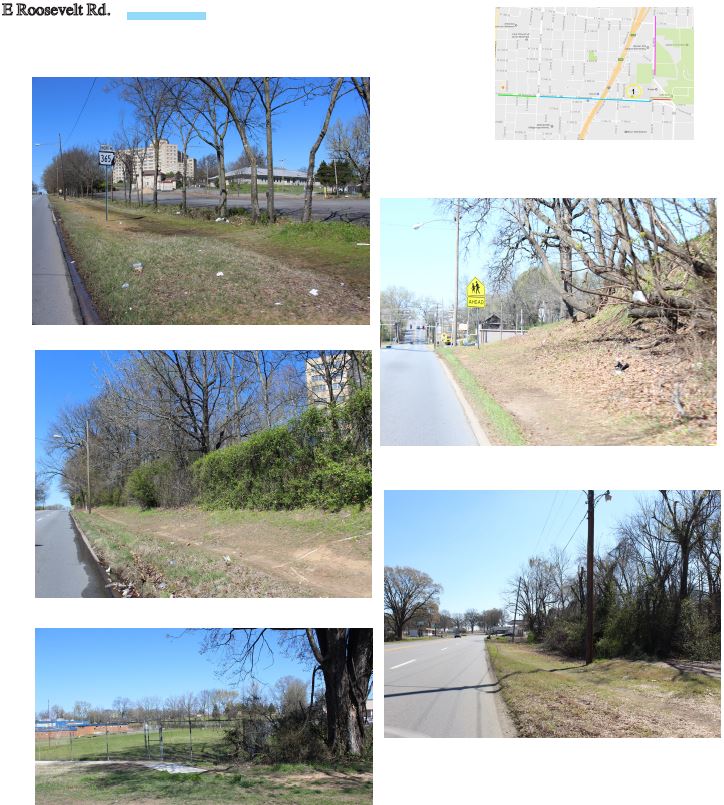 Figure 6.  E. Roosevelt Rd. is not welcoming to pedestrians.  Sidewalks are already planned for some of this corridor funded through a Transportation Alternatives Program Grant.  Figure by Ava Horton.
If this is a project you would like to see completed, feel free to use any of the language below to complete an infrastructure request form and submit it to Public Works no later than September 30th (postal mail and email addresses can be found on the form):
1) Briefly describe the proposed project.  Please include the boundaries of the project.
Horace Mann SRTS:  Pedestrian and bicycle facilities around important routes to Horace Mann Middle School are absent or of low quality.  I would like any new Master Plan including pedestrian and bike modalities to give special consideration to safe routes for schools, prioritizing projects within two miles of middle and high schools and one mile of elementary schools.  Priority should be given to inexpensive projects that create connectivity and ADA compliance and that are in low income communities.  The new Master Plan and comment from Horace Mann students, parents, and school officials should be used to identify the most critical improvements necessary for Horace Mann.  Particular attention should be paid to Barber St., East 25th St., E. Roosevelt Rd., and W. Roosevelt Rd.  If a more specificity is required, I would like the City of Little Rock to leverage the value of the Roosevelt Rd. TAP grant creating connectivity to Our House and continue that sidewalk connectivity on the north side of Roosevelt from Spring St. to Barber St. on Roosevelt and on 25th St. from Barber St. to Springer Blvd.
2) Indicate if this is a new project or a continuation of an existing project.
This project will improve pedestrian and bicycle corridors surrounding schools to make school access convenient and safe.  This could include repair of existing facilities and construction of new facilities as is necessary.