Infrastructure
One of the most dramatic differences between Little Rock and an average Silver-certified community is the extent of our bike infrastructure (bike paths, lanes, and sharrows). In a Silver community, an average of 45% of their arterial and major collector streets (think streets with speed limits from 30-45 mph) have bike lanes (circled in red above). These are the most important street types on which to have bike lanes because 1) they are the streets designed in space and in flow (e.g. number of stop signs) to move traffic efficiently (see also pgs. 5-6 of Little Rock's Master Street Plan), 2) they are the only means of access to destinations along their routes, and 3) traffic is moving slowly enough to accommodate bicycles but fast enough to warrant protection for bicycles. Two percent of our community's arterial and collector streets have bike lanes. In a Silver community, 30% of their roads have bike infrastructure, while 5% percent of our roads have bike infrastructure (Picture 1, circled in red).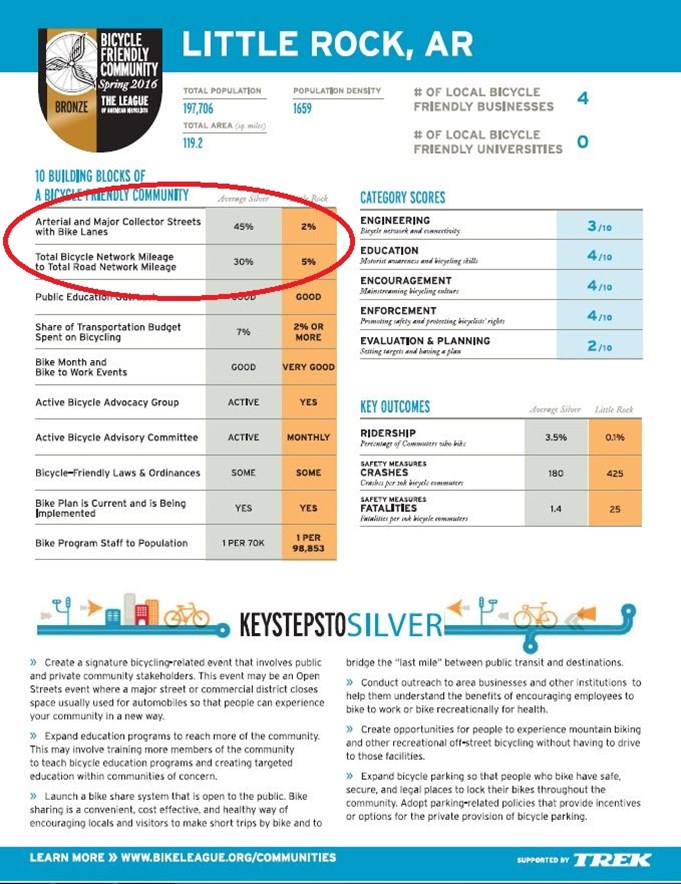 Picture 1. League of American Bicyclists report card for Little Rock on May 2016.  Infrastructure circled in red.
Little Rock is far from Silver levels in these metrics. We are primarily installing bike infrastructure as we resurface streets to make the cost of bike facilities nominal to the taxpayer. Using this strategy alone, given the number of miles the city intends to resurface from 2016-2018, it is unrealistic that we will approach Silver levels by 2020. However, reaching these benchmarks by 2020 may be less important than appreciating the extent of change needed in our transportation system to get Little Rock to the next (still modest) tier of bike-friendliness. Given this, we may need to be more aggressive with our planning and implementation for bike infrastructure in order to position ourselves to eventually reach Silver status and beyond.
Quantity AND QUALITY
As we look forward from our May 2016 Bike Friendly Bronze designation to consider how to improve our on-road bicycle facilities, it's also important to understand our end goal is not to increase the number of bike lanes on our streets or to get a League of American Bicyclists designation, but to make the bicycle a safe, comfortable, and convenient transportation option in Little Rock.  To do that, we must understand why residents choose to use their bikes, their cars, and other transportation alternatives for their trips.  When I ask residents why they don't bike commute more often, the answer I most often get is that they don't feel safe doing so.  The Complete Streets Ordinance mandates considering bicycle facilities when creating and resurfacing streets, but not all bike lanes designs are equally effective at reducing bike commuter stress.  
A study in Portland, OR found that most residents were interested in bike commuting, but were uncomfortable riding in the same space as motor vehicles.  MassDot used the results of this study, coupled with their own outreach, to create the following graphic: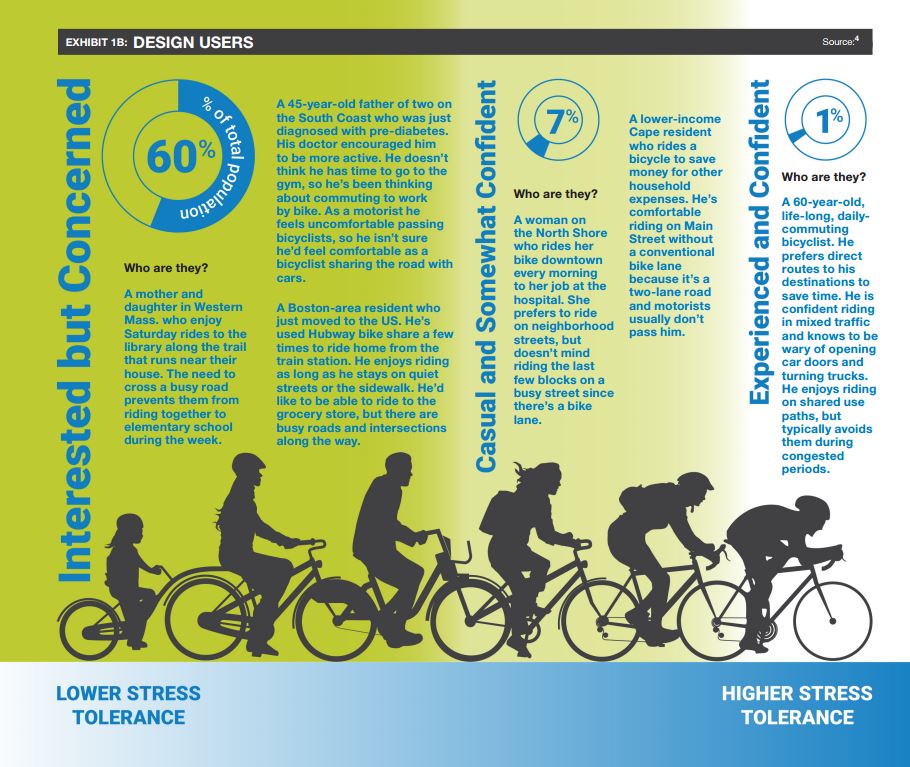 Picture 2.  Most people are interested in bike commuting but concerned about riding with motor vehicles.  From MassDOT's Separated Bike Lane Planning and Design Guide, Chapter 1, pg. 5.
So if we want to dramatically increase ridership, we must design for the 60% of the population that is "Interested but Concerned".  How do we do that?  By creating a "low-stress bicycle network" that, whenever possible, separates bike lanes from vehicular traffic.  There are many ways create this physical separation; here are a few: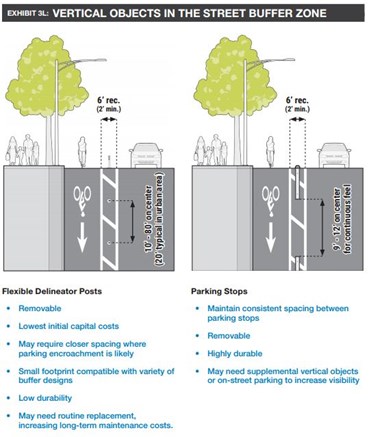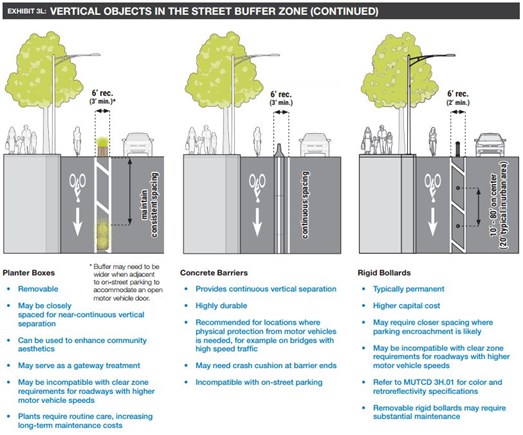 Picture 3. Some methods of physically separating bicycle lanes from motor vehicle lanes, from MassDOT's Separated Bike Lane Planning and Design Guide, Chapter 3, pgs. 36-37.
Here are some strategies to increase the number of bike lanes on our streets, the connectivity the network of installed bike lanes achieves, and the quality of bike lanes to decrease bike commuter stress and thereby increase ridership: