Movies at MacArthur
Join us every third Tuesday at 6:30 p.m. for free showings of films on military history and current issues. Popcorn and beverages are complimentary and admission is free.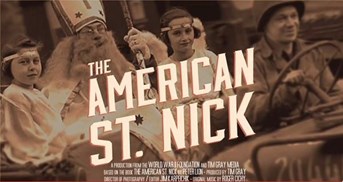 November 16th
The American St. Nick
World War II exacted a heavy toll on the people of Wiltz, Luxembourg. Occupied by German forces for four years, the town was subject to the whims of Nazi leadership: streets were renamed, the native language was banned, religious freedoms were curtailed, and Saint Nicolas Day was outlawed. This documentary chronicles a day at the height of the war when the battle-weary 28th Infantry Division of the American Army returned hope and joy to the children and people of this war-torn town. On Dec. 5, 1944, American soldiers, put their guns down for one day and organized a party celebrating the town's centuries-old Saint Nick tradition, creating a tradition that continues to this day.