2018 Movies at MacArthur Schedule
Tuesday, January 30, 6:30 p.m.-8:30 p.m. VA: The Human Cost of War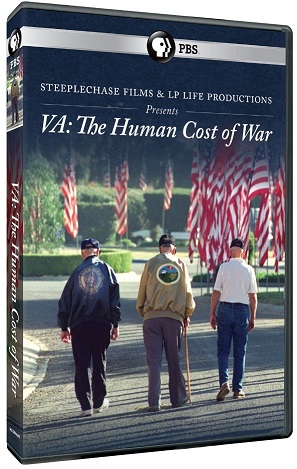 This documentary film explores the history of the department of Veterans Affairs — from the troubled beginnings of the Veterans Bureau of the 1920s, to the modern VA system. The film chronicles, in depth and often wrenching detail, the workings of this crucial but at times beleaguered American institution: exploring what it does and how it functions, its vast size and critical importance, its history and provenance — how and why it came into existence, how and why it has changed over time, how it has come to be broken in critical ways in recent generations and how it may be reformed going forward.
Tuesday, February 20, 6:30 p.m.- 8:30 p.m.- Aftermath: Remnant of War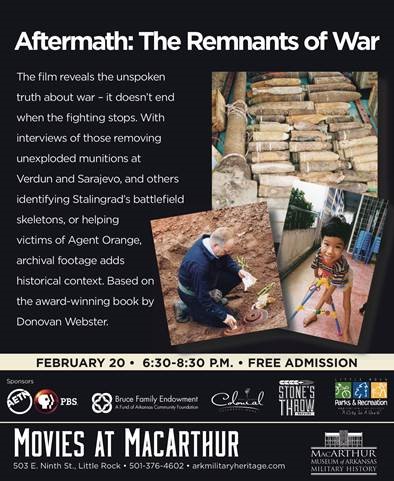 Based on the award-winning book by Donovan Webster, this film reveals the unspoken truth about war – it doesn't end when the fighting stops. The program features interviews with individuals involved with the reparation of the residual devastation - people who destroy unexploded munitions at Verdun and in Sarajevo, recover and identify skeletons of battlefield casualties at Stalingrad, and help victims of Agent Orange in Vietnam. Archival footage sets each segment in its historical context.                                   
Tuesday, March 20, 6:30 p.m.- 8:30 p.m.- Command And Control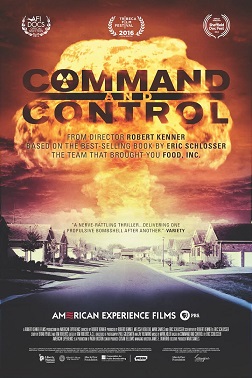 Command and Control examines the long-hidden story of a deadly accident at a Titan II missile complex in Damascus, Arkansas in 1980.  The documentary features minute-by-minute accounts of Air Force personnel, weapon designers, and first responders, revealing the unlikely chain of events that caused the accident and the feverish efforts to prevent the explosion of a ballistic missile carrying the most powerful nuclear warhead ever built by the United States – a warhead 600 times more powerful than the bomb that destroyed Hiroshima.