2019 Movies at MacArthur Schedule
Tuesday, January 15, 6:30 p.m.-8:30 p.m. Searching for Augusta: The Forgotten Angel of Bastogne.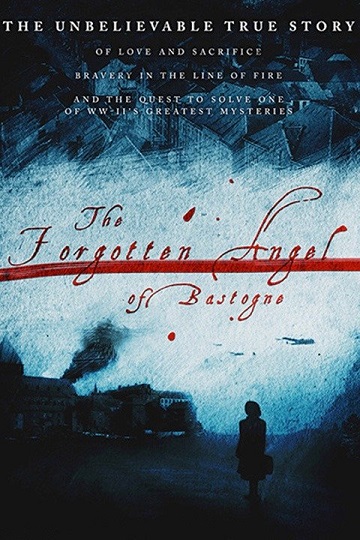 SEARCHING FOR AUGUSTA: THE FORGOTTEN ANGEL OF BASTOGNE tells the little-known story of Augusta Chiwy, a black nurse, and her heroic service at a U.S. military aid station during the opening days of the Battle of The Bulge. Her remarkable story of bravery went untold for over 60 years, until historian and author Martin King tracked her down and wrote a book celebrating her heroism. Using archival footage and photos, black and white sketches, and interviews with author Martin King, historian Michael Collins, and others, the documentary pieces together the remarkable true story of this previously unsung hero, whose compassion and unwavering courage helped save countless American soldiers.
Tuesday, February 19, 6:30 p.m.- 8:30 p.m.- Harlem Hellfighters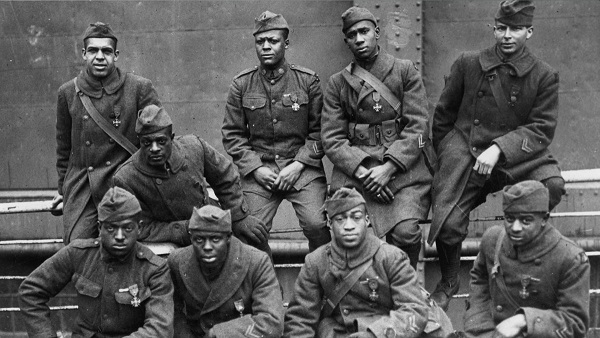 African American soldiers of the 369th Infantry Regiment, also known as the Harlem Hellfighters, proved themselves valiant Americans on the battlefield in World War I in spite of prejudice at home. Famed musician James Reese Europe was their band leader. He introduced jazz to Europe with his Harlem Hellfighters band during World War I.                  
Tuesday, March 19, 6:30 p.m.- 8:30 p.m.- We Served Too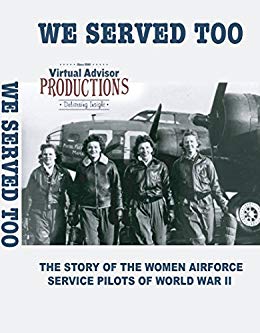 The true story of a group of young, determined and courageous women during World War II who broke through barriers and shattered stereotypes. They were the first women pilots to ever fly for the United States military and the only wartime unit that was denied military status by Congress and sent home before the war was over and their job was done. Not until the mid-1970's were they recognized as World War II veterans.
Tuesday, April 16, 6:30 p.m.- 8:30 p.m.- Douglas MacArthur's Conspiracy to Start a War with China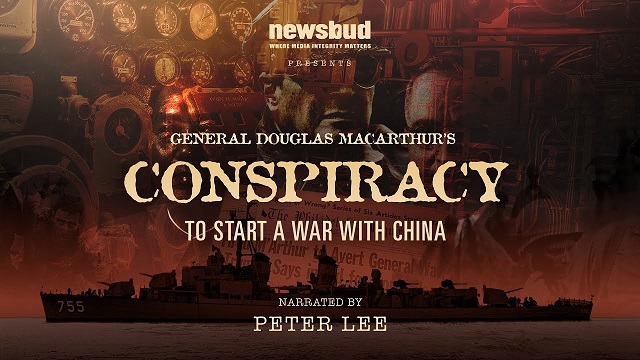 The story of the operation that triggered President Harry Truman's removal of General Douglas MacArthur. Featuring testimonies of servicemen on the USS John A. Bole and newly declassified documents, it details the conspiracy, the cover-up and covert mission led by General MacArthur to start a war with China.


Tuesday, May 21, 6:30 p.m.- 8:30 p.m.- Going to War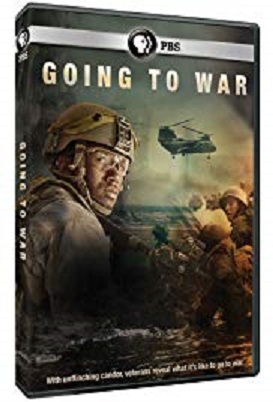 What is it really like to go to war? Filled with terror, pain and grief, it also brings exhilaration, and a profound sense of purpose. In Going to War, renowned authors Karl Marlantes and Sebastian Junger help us make sense of this paradox and get to the heart of what it's like to be a soldier at war. Veterans of various conflicts reveal some universal truths of combat with unflinching candor.
Tuesday, June 18, 6:30 p.m.- 8:30 p.m.- That Which I Love Destroys Me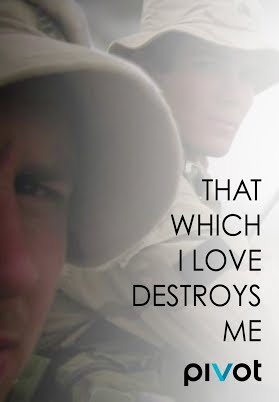 That Which I Love Destroys Me is a unique and powerful film by director Ric Roman Waugh. Focusing on the experiences of two friends who are veterans of the war in Iraq, it is an uncensored look at the current epidemic of PTSD and severe mental trauma that create tremendous challenges for returning service members.
Tuesday, July 16, 6:30 p.m.- 8:30 p.m.-  TransMilitary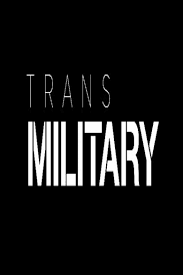 Around 15,500 transgender people serve in the U.S. military (notably the largest transgender employer in the U.S.), where they must conceal their gender identity because military policies ban their service. TransMilitary chronicles the lives of four individuals (Senior Airman Logan Ireland, Corporal Laila Villanueva, Captain Jennifer Peace and First Lieutenant El Cook) defending their country's freedom while fighting for their own. They put their careers and their families' livelihoods on the line by coming out as transgender to top brass officials in the Pentagon in hopes of attaining the equal right to serve.
Tuesday, August 20, 6:30 p.m.- 8:30 p.m.- Forgotten Heroes: The Robert Hartsock Story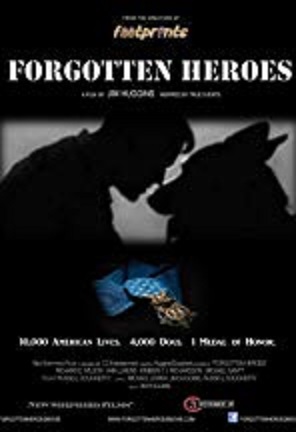 In Vietnam, over 10,000 American lives were saved by the actions of over 4,000 military working dogs and their handlers. This is the story of US Army SSgt Robert Hartsock, the only handler to have ever received the Medal of Honor.
Tuesday, September 17, 6:30 p.m.- 8:30 p.m.- Among the Missing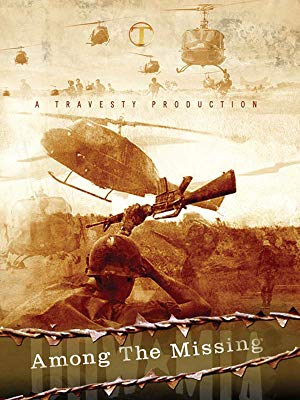 Vietnam is often called "the war that won't go away," largely because of the continuing controversy of the POW/MIA (Prisoners Of War / Missing In Action) issue. Families of those who were POW/MIA in Vietnam organized an activist movement which went on to pursue a question which still haunts America nearly decades later: were soldiers left behind in captivity after the Vietnam War? 
Tuesday, October, 6:30 p.m.- 8:30 p.m.- Black Hawk Down – The Untold Story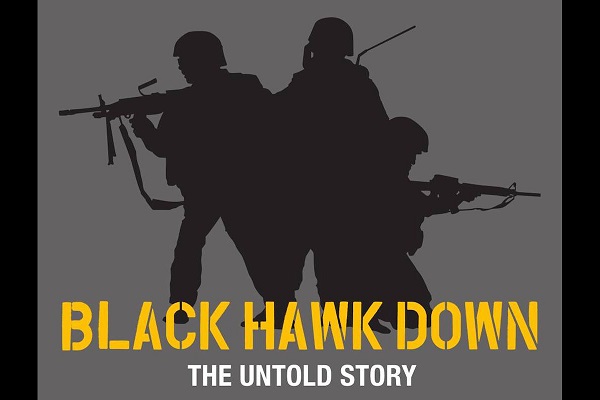 Black Hawk Down: The Untold Story presents the heroic efforts of soldiers from the 2nd Battalion 14th Infantry Regiment, 10th Mountain Division. These men demonstrated extraordinary courage, skill, and discipline as they fought their way into a "baited ambush" to rescue special operations forces pinned down at the crash site of Super Six-One while also attempting a rescue a the crash site of Super Six-Four. Two soldiers were killed and eighteen wounded in what many have described as the most ferocious urban combat since the Battle for Hue during the Tet Offensive in 1968.
Tuesday, November 19, 2018, 6:30 p.m. - 9:00 p.m. - Return to Dak To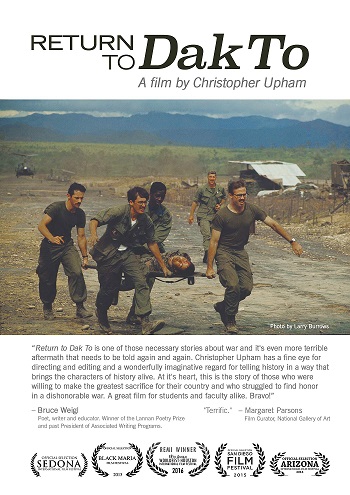 Return to Dak To recounts the previously untold war story that occurred at the end of the Vietnam war. Six hundred American soldiers in the 299th Engineer Battalion ordered by President Nixon fought during the 61-day siege. Half were killed, and the other 300 men returned to the United States with no therapy, expected to assimilate back into civilian life. Forty years later, five men who are still haunted decide to return back to Dak To to further explain their feelings to themselves and each other.