LRPR Master Plan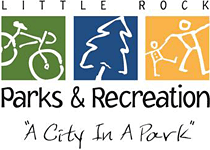 A master parks plan done well is a reflection of its citizens on how they want Parks staff to manage their parks system.  The plan reflects their desires and expectations.  These desires and expectations, however, change over the years for many reasons.  That is why a master parks plan is conducted periodically to see if all is still headed in right direction and to make appropriate adjustments.  In next several months Parks staff, along with a steering committee, will set up opportunities for citizens to express their ideas on how parks can serve them better.
As you become involved in this process, you will come to understand the challenges and opportunities to not only provide better traditional park lands, facilities and programs, but to expand these in more creative ways that build a more healthy and sustainable community throughout Little Rock and its surrounds.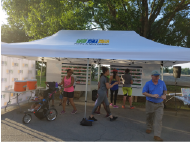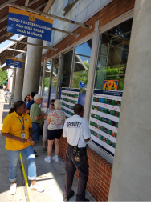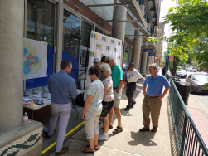 Citizen Input
We need to hear from you. In order for this master plan to be an effective tool for us to use, we need to hear from the citizens of Little Rock. Tell us what you would like to see within your parks & recreation department. In order to hear from you, we are going to be using a number of different platforms to reach out. We are going to have traditional public meetings, "Pop-up" events, conduct an online survey, reach out through social media and traditional media. 
Little Rock Master Plan - Pop Up Schedule
Below is a schedule of where the Little Rock Parks & Recreation Staff is going to "Pop Up" and seek citizen input into the direction of the department. This is a calendar that is going to be constantly changing, so please check back frequently to see additional "Pop-up Sites".
| | | |
| --- | --- | --- |
| Jim Dailey Fitness & Aquatics Center | 300 South Monroe Street | Monday, June 25 – 5:30 am – 9 pm |
| West Central Community Center | 4521 John Barrow Road | Tuesday, June 26 – 9 am – 6 pm |
| West Central Baseball Complex | 4521 John Barrow Road | Tuesday, June 26 – 6-9 pm |
| Bass Pro Shop | 1 Bass Pro Drive | Wednesday, June 27 – 11 am – 1 pm |
| Outdoor Recreation Grant Meeting | 6401 W. 12th Street | Thursday, June 28 – 6-8 pm |
| War Memorial Park Splash Pad | 5101 W. Markham | Saturday, June 30 – 11 am – 1 pm |
| Promenade at Chenal | 17711 Chenal Parkway | Wednesday, July 11 – 5 - 7 pm |
| Outlets of Little Rock – Food Court | 11201 Bass Pro Parkway | Saturday, July 28 – 11 am – 1 pm |
Little Rock Master Plan - Online Survey
Little Rock Parks & Recreation has put together an online survey to dive a little deeper into your thoughts and ideas for the direction of the parks & recreation department. Please take a few minutes and complete the survey here.