River Market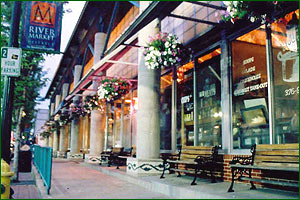 The River Market is an exciting public market that will entice your senses with its relaxing entertainment and rich cultural experiences. Conveniently located in downtown Little Rock's Riverfront Park, adjacent to the Riverfest Amphitheatre, the River Market was developed by the City of Little Rock and the Downtown Partnership.
Within the River Market you'll find a central market hall, featuring a beautiful vaulted roof soaring forty (40) feet to the top skylight, and two (2) multipurpose, covered outdoor pavilions that are available for rental. Boasting a variety of fresh produce and a selection of specialty and ethnic foods from around the world, the River Market has something for everyone. Its spectacular sights, sounds and alluring aromas are guaranteed to make your senses come alive.
For more information, visit our official site, www.rivermarket.info.