Communications Division

For Emergencies Please Call 9-1-1
Non-Emergency Calls - (501) 371-4829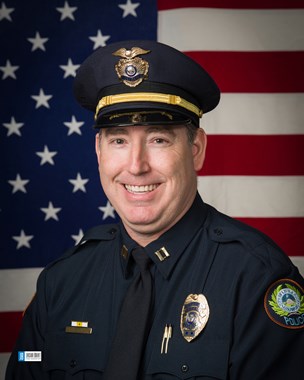 The Communications Division is under the command of Captain Marcus Paxton, who reports to the Assistant Chief of Police - Executive Bureau.
Captain Marcus Paxton has been a member of the Little Rock Police Department for twenty five (25) years. He began his career in 1992 being assigned to the Southwest Patrol Division.  In 1994, he was transferred to the Detective Division where he was assigned to the Auto Theft, Larceny, Financial Crimes, and Robbery Squads.  Promoting to Sergeant in 2000, he initially served in the Downtown Patrol Division but was soon transferred to the Special Investigations Division, Street Narcotics Squad.  Being promoted to Lieutenant in 2004, he served in the Downtown Patrol Division, Northwest Patrol Division, Training Division, Detective Division, and the Southwest Field Services Division.  Finally, he was promoted to Captain in 2015.
Captain Paxton holds a Bachelor of Science Degree in Criminal Justice from the University of Arkansas at Little Rock.  Captain Paxton also holds a Senior Certificate and Police Instructor Certification from the State of Arkansas. He is a graduate of the Arkansas School of Law Enforcement Supervision, Arkansas Leader, and the Administrative Officers Course from the Southern Police Institute located in Louisville Kentucky.