Patrol Divisions
The 12th Street Station, Northwest and Southwest Divisions are each under the direction of a Captain, whom reports to the Assistant Chief of Police - Field Services Bureau. The Field Services Divisions are responsible for the deployment of forces consistent with the needs of the City in order to maintain public order, provide preventive patrol, respond to calls for service and conduct follow-up investigations of property crimes.  The Captain is responsible for the coordination of police activities between the various geographic areas of the City and sharing any learned information with other Divisions of the Department.

12th Street Station Division 
3917 West 12th Street, Little Rock, AR 72204
(501) 918-5130
Captain Crystal Young-Haskins
Crystal Young-Haskins joined the Little Rock Police Department in March of 2006. During her tenure with the department, she has worked as a patrol officer, domestic violence detective, and violent crimes detective, before promoting to the rank of sergeant in 2012. As a sergeant, she was assigned as a patrol field supervisor and later reassigned to Internal Affairs as an investigator. In 2013, Captain Haskins was promoted to the rank of lieutenant where she was assigned as shift commander for the Southwest Field Services Division serving in that capacity for two years. In 2015, she was reassigned as commander for the Support Operations Section for the Headquarters Division, until the fall of 2017.

Captain Haskins was reassigned to the Investigations Bureau where she became the first female commander of the Crimes against Persons Section. In her role as a leader, she successfully led a unit that contributed to the Southwest Field Services Division 2015 Crime Reduction Award as well as having led two units that were awarded Unit Commendations for performance.

She holds a Master's Degree in Adult Education and a Bachelor of Science in Criminal Justice with an emphasis on Law Enforcement Administration. She has also obtained several law enforcement certifications in Instructor Development, Victim Advocacy, and Forensic Interviewing. She is a graduate of the 2014 International Association of Chiefs of Police Women's Leadership Institute and the 265th Session FBI National Academy in Quantico, Virginia, where she earned a Graduate Certificate in Law Enforcement Leadership from the University of Virginia.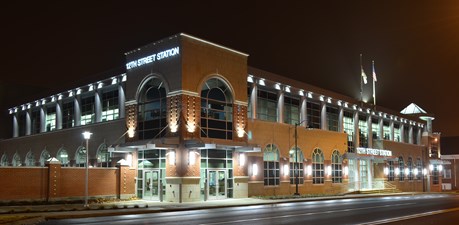 ---

Northwest Patrol Division 
10001 Kanis Rd., Little Rock, AR 72205
(501) 918-3500
Captain Heath Helton
Captain Heath Helton is a twenty-one (21) year veteran of the Little Rock Police Department. Serving as Captain, he commands the Northwest Patrol Division which is comprised of eight patrol districts, and encompasses the area west of University Avenue and north of Rock Creek/Colonel Glenn Road.

Throughout his career, Captain Helton has been assigned to various units which include Training, Patrol, Financial Crimes, S.W.A.T. Team, Special Response Unit, Helicopter Unit, and the River Market Unit. As a supervisor he has worked in the Patrol Division, served as the Staff Adjutant for the Northwest and Special Operations Divisions, River Market Unit, Recruit Training Unit and the S.W.A. T. Unit.

Captain Helton is pursuing a Bachelor of Science degree in Organizational Management from Central Baptist College. He is a 2017 graduate of the Federal Bureau of Investigations (F.B.I.) National Academy-Session 268, the Federal Bureau of Investigations (F.B.I.) and Criminal Justice Institute-Arkansas Leader Session XXIV. Captain Helton also holds a Senior Certificate and Professional Police Instructor Certifications from the Commission on Law Enforcement Standards and Training.

Captain Helton has received numerous civilian and supervisor commendations, three Life-saving awards, three Police Commendation awards, the Civic Achievement award and the Chief Lawrence Johnson Leadership Award. He is also the co-director for the Arkansas Law Enforcement Torch Run benefiting Special Olympics, sits on the Board of Directors for Special Olympics Arkansas, and Region VI Coordinator for the International Law Enforcement Torch Run for Special Olympics International.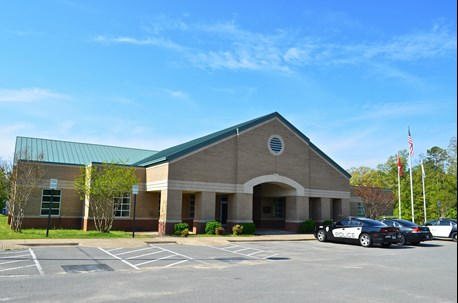 ---


Southwest Patrol Division 
6401 Baseline Road, Suite B., Little Rock, AR 72209
(501) 918-3900
Captain Max Spriggs
Captain Max Spriggs has been a member of the Little Rock Police Department for thirty-nine (39) years.  He began his career in 1977 as a patrolman, later joining the Special Response Unit and SWAT Team.  In 1984, he was promoted to Detective and served in the Property Crimes and Homicide departments.  As a Sergeant in 1989, Captain Spriggs oversaw the daily operations of the Detention Facility, and later led a rotating squad in the Southwest Patrol Division.  He promoted to Lieutenant as patrol shift supervisor in 1991, oversaw the 6th Judicial Narcotics Task Force until 1993, and directed operations of the Vice Squad and Intelligence Units until 2004.  
Ascending to the rank of Captain in 2004, Captain Spriggs has presided over the Southwest Patrol Division, the Administrative Division, the Special Investigations Division, the Special Operations Division, and the Headquarters Division.  He has worked closely with the Arkansas Department of Emergency Management, the FBI, Infragard, the Arkansas Department of Health, the Department of Homeland Security, and the Transportation Security Administration.    
Captain Spriggs holds a Bachelor of Arts degree in Criminal Justice and is a graduate of the FBI National Academy and the Arkansas School of Law Enforcement Supervision.  He has Senior and Police Instructor certifications from the State of Arkansas, and has received extensive training from more than a dozen organizations, including the FBI, U.S. Secret Service, the Department of Justice, and the C.I.A.  Captain Spriggs is a member of numerous professional associations and has chaired several committees, which support community awareness and education.  He is committed to promoting mutual trust with the citizens of Little Rock by encouraging communication and resolving issues together.