Protected Bike Lane Design
A weakness of the Kavanaugh bike lane proposal as originally presented to the public, as mentioned by concerned citizens (Question #2), is that federal guidelines actually call for either physically protected bike lanes or a sidepath (i.e. buffered bike lanes are not protective enough).  Space and budget limitations made a sidepath unfeasible and the resurfacing budget had no funds to create a physical protection for the bike lanes.  However, the City applied for and received funding from People for Bikes to create a physical protection for the north side bike lanes.  This is where people on bikes feel most exposed to cars coming behind them because they are traveling so slowly (uphill) relative to cars (and where drivers get the most annoyed at the speed differential between cars and bikes).  Physical protection is not possible on the south side because of the need for parallel parking.  We used US DOT guidance to model Kavanaugh's protected bike lane design (Fig. 1).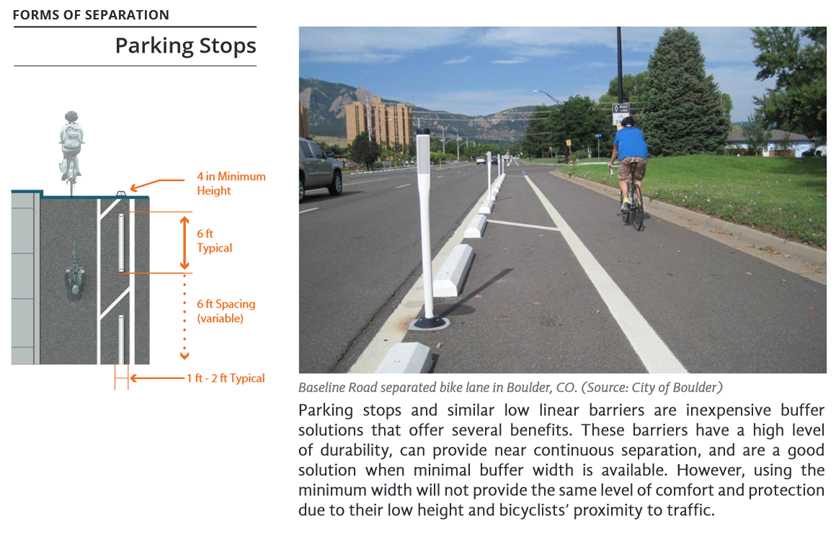 Figure 1.  Example of protected bike lane with parking stops from FHWA / US DOT's Separated Bike Lane Planning and Design Guide (pg. 87).
The width of the buffer in the guidebook is ideal, but Kavanaugh does not have the width for a buffer this wide.  The protection on Kavanaugh would be closer to the NACTO-recommended 18 inch minimum width.  The facility would therefore look more similar to Figure 4.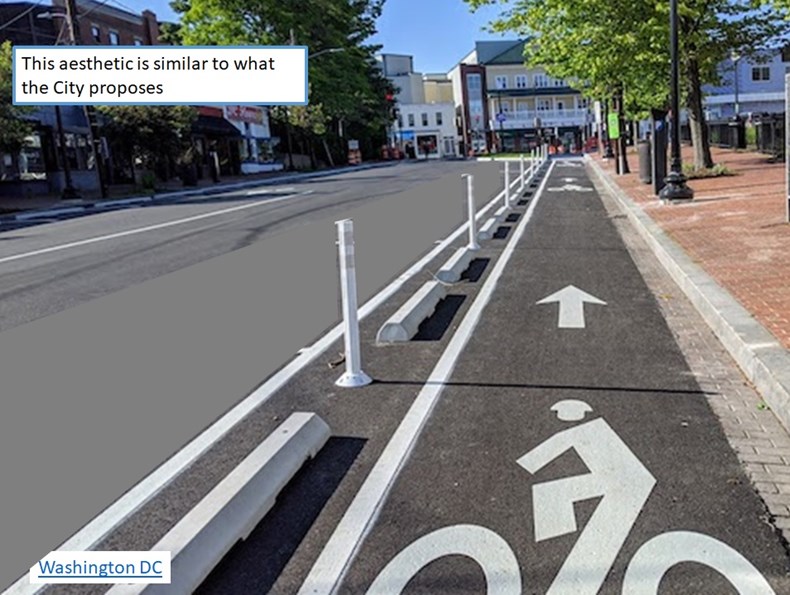 Figure 4.  Parking stop and bollard protected bike lane with a physical protection width more similar to that proposed on Kavanaugh. 
To approximate what this would look like on Kavanaugh itself, please see the crude depiction below (Figure 5).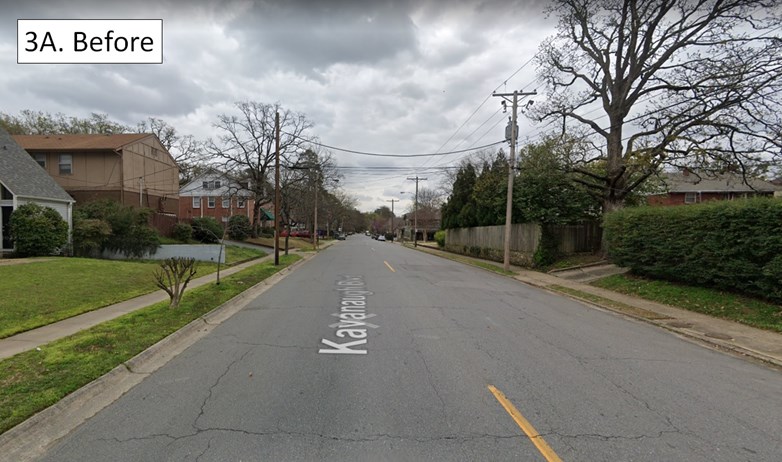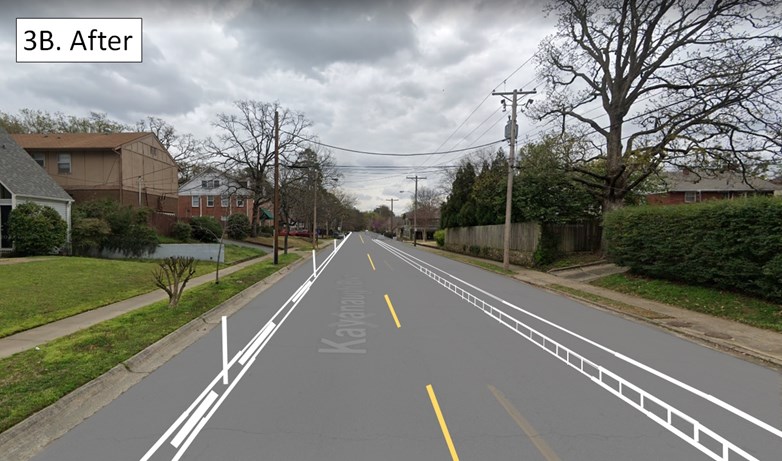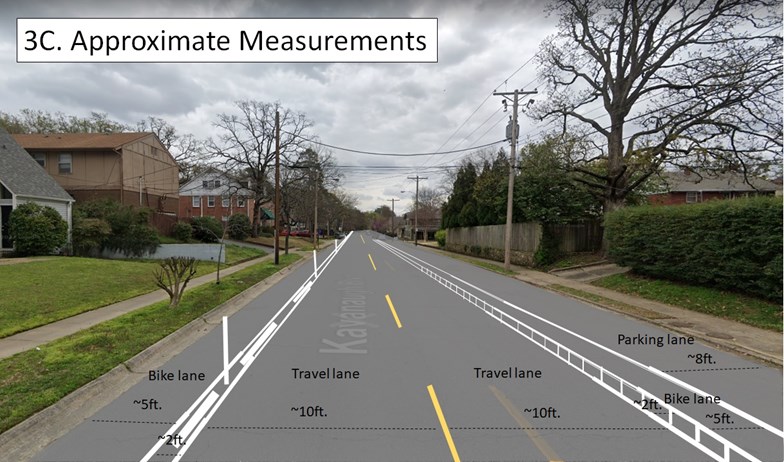 Figure 5.  This is a crude rendering of what the street design would look like before and after installation.
Protected bike lanes can be a wonderful placemaking element for neighborhoods, creating a more cohesive and physically and emotionally healthy community by getting people out of their cars and creating face to face interactions and encouraging physical movement.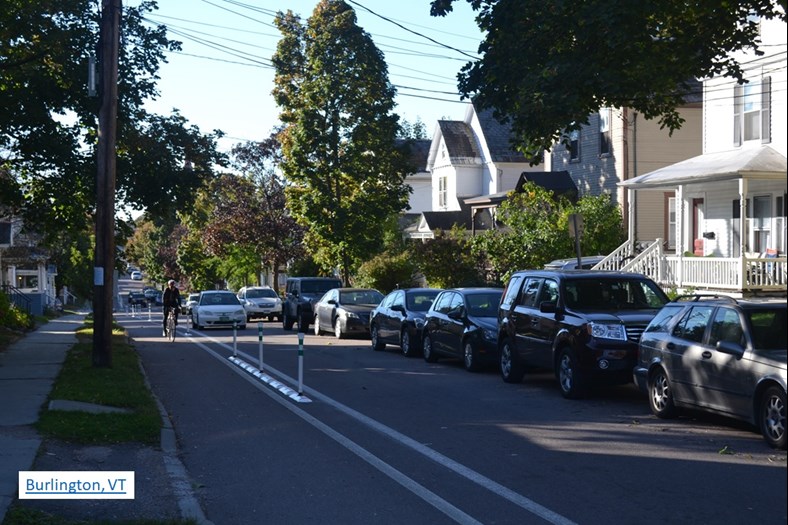 Figure 6.  Similar facility to help visualize.  Note that Kavanaugh would remain two-way traffic, bollards would not have green striping, and parking stops would not be long like this.  However, this does illustrate how the frequent breaks in the physical protection (due to driveways and side streets) would be handled on residential Kavanaugh.