MacArthur Museum of Arkansas Military History Events of 2021 
8th Annual Vintage Military Vehicle Show October 9th, 2021 9:00 a.m.- 2:00 p.m.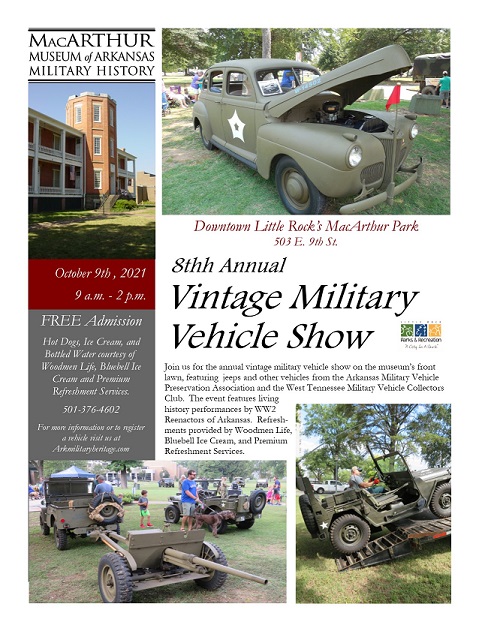 Join us for the annual vintage military vehicle show on the museum's front lawn, featuring Jeeps and other vehicles from members of the Arkansas Military Vehicle Preservation Association. WWII Reenactors of Arkansas will also be giving performance throughout the event. Refreshments provided by Premium Refreshment Services and Blue Bell Ice Cream. If you would like to register a vehicle to be part of the show, please click here or call the museum at 501.376.4602.