O.K.  Program (Our Kids)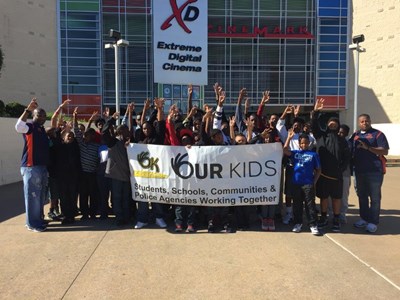 O.K. (Our Kids) Program is a free program offering positive guidance & support to African-American males' ages 12 to 18 years old. The O.K. Program is a national mentoring model for African-American men and boys. The program brings together African-American police officers and pastors around the country to recruit, train and organize African-American men to mentor African-American boys between the  ages of 12 and 18.
Goals
Promote academic excellence.
Provide role models with strong moral character.
Raise awareness about incarceration rates of African-American males.
Reduce the high incarceration rate of African –American males.
Educate young African- American males about how to interact with police officers.
Help develop leadership and critical thinking skills.
Current Schools
Central High School
Hall High School
Dunbar Gifted & Talented Magnet Middle School
Forest Heights STEM Academy
Henderson Middle School
More More Information

Officer Brad Stewart
(501) 414-7698
Officer Braylon Mays
(501) 350-3566