Little Rock Identification Card
The Little Rock Identification Card was established to bring all of Little Rock's residents together as one community. The City of Little Rock will offer a unique photo identification card to City residents age 14 and older to connect those residents to municipal services, to incorporate them into the local economy, to increase security, and to provide them with a sense of belonging to the City of Little Rock.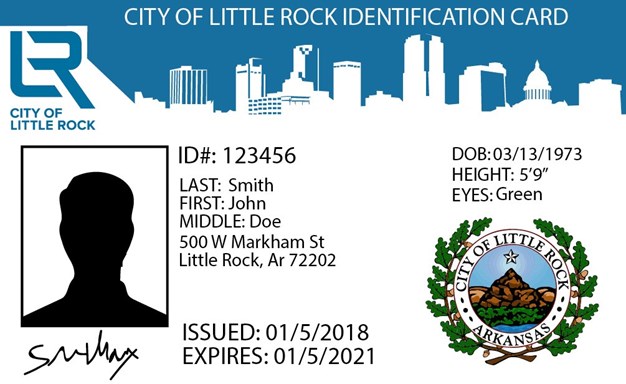 Getting your Little Rock ID Card
Check these Frequently Asked Questions for qualifications and requirements. Click HERE for a list of documents. Use the calendar below to schedule an appointment with our Multicultural Liaison.
Haga click AQUÍ para ver la lista de documentos requeridos.