City Hall Pop Up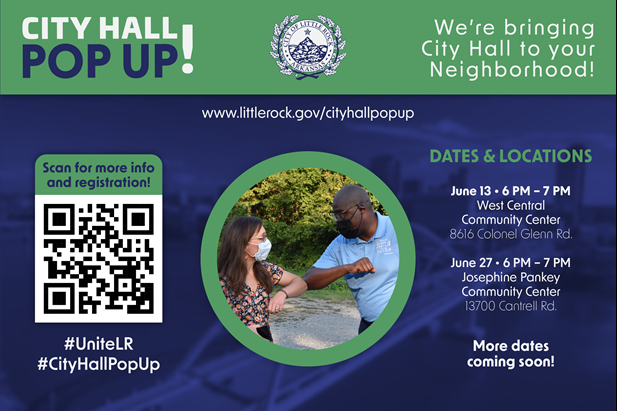 Hello, Little Rockians!

We need YOU, our residents, to engage with us and embark on this journey together.  I invite you to join me, and various department directors, as we bring City Hall to your neighborhood.  I will personally talk to you about the plans outlined in the State of the City, and how we, at the City of Little Rock, can better serve you and the community.  Please register below, and encourage your neighbors and friends to do the same.  Check out the upcoming dates and locations, because we are coming to an area near you!
Click here to find your Ward.