Outreach
The Reading Brigade Reading Program!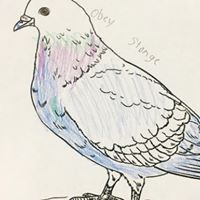 The Reading Brigade is a literacy program that serves the museum's mission to relate the military heritage of Arkansas and its citizens to a diverse audience through educational programming. The museum children's library specifically focuses on topics and issues relevant to our state and nation's military history, as well as concepts about the impact of war on communities, individuals, nations/cultures, and the environment.
This program is targeted for K-5th graders and utilizes Common Core Standards for Literacy in each of its lesson plans.  Each lesson lasts from 30-45 minutes and includes reading a story or selection (typically poems or historical quotes) appropriate for the given reading level followed by an activity to reinforce or expand on the reading.  Copies of the lesson plans are supplied to the teachers and include follow up questions for the class, vocabulary terms, descriptions of the books, and a list of materials necessary to recreate the lesson.
Museum Program Coordinator Reveille Isgrig, who oversees the Reading Brigade, has degrees in English Literature and Art History, and strives to incorporate craft, literary appreciation, history and reading comprehension into each lesson.  These lessons can be brought to your school throughout the year or can be done during a single visit to the museum. Lessons provided in the classroom follow a different conflict or theme each month.  Programs at the museum can be focused on a desired theme of the teacher's choosing.  For more information on the Reading Brigade or to incorporate this program into plans for your class, please email Shane Lind at alind@littlerock.gov.
Off-site visits
With the ever increasing difficulty in taking classes on field trips, the MacArthur Museum of Arkansas Military History can take any of our programs that we offer to your class.  Along with educational programs, museum staff can visit your classroom to discuss military history topics. 
Partnerships

From time to time, the MacArthur Museum of Arkansas Military History will partner with other professional institutions to present public functions to promote education and learning.  Some of the working partnerships that we have had in the past are:
Aesthetic Club of Little Rock 
Arkansas Department of Veteran Affairs
Arkansas Education Television Network 
Arkansas Game and Fish
Arkansas History State Archives
Arkansas Historic Preservation Program 
Arkansas Humanities Council 

Arkansas Literary Festival

Arkansas Military Vehicle Preservation Association
Arkansas Museums Association

Arkansas National Guard

Arkansas Paranormal Expo

Arkansas Post Museum

Butler Center for Arkansas Studies 

Central Arkansas Library System

Community 1st Alliance

Daughters of the American Revolution
Department of Arkansas Heritage 

Downtown Little Rock Partnership

Greater Little Rock Museums Consortium

Haunted Tours of Little Rock

Little Rock Convention and Visitors Bureau

Little Rock Wind Symphony
MacArthur Park Group

Mid-America Arts Alliance

Museum of Discovery

Old State House Museum 

Parkview Arts and Science High School

Petersburg National Battlefield

Quapaw Quarter Association 

The MacArthur Memorial Museum  

The American Civil War Museum 
Sequoyah National Research Center

University of Arkansas at Little Rock

University of Arkansas Medical Sciences 

William J. Clinton Presidential Library & Museum
If you are interested in a working partnership with the MacArthur Museum of Arkansas Military History, contact us to discuss possible educational events.