While schools in Pulaski County are closed due to the COVID-19 pandemic, the City of Little Rock has joined with community partners to provide meals for students.  Volunteers are an integral part of the effort. 
If you would like to volunteer, please read the  information below and then SIGN UP HERE.
 1) Volunteers should be between 18 and 65 years old. 
2) While we need volunteers of all abilities, experience with restaurant food handling, Safe Serve certification, medical experience, or sterile techniques is preferred.
3) Volunteers who are sick, do not feel well, or have potentially been exposed to COVID-19 should stay home. 
4) If you have been out of Arkansas within the last 14 days, please stay at home until the 14 days are up.
Thank you for your cooperation and patience during this difficult time. 
          Be A CommUNITY Builder for Little Rock!
Do you love Little Rock as much as we do? Then be a community builder with us!
We have tons of opportunities for you to build the community you envision. You, your group, family or business can create a more vibrant park system or Little Rock Zoo, litter free streets,  friendlier neighborhood, or love on our fur babies.
Click on the links below to find more information on how you can make a difference in Little Rock! 
Animal Village – Do you have a soft spot for our animal friends?  Put a smile on your face and a song in their heart by giving some love to our fur (or maybe not fur) babies. 
Little Rock Marathon - We have tons of opportunities at our marathon.  Sign-up HERE. 
Parks and Recreation - From adopting a park to coaching a sports team to patrolling a park as a park ranger, we provide a wide-range of opportunities for a volunteer to create and be part of the community he/she envisions. Apply HERE!
Public Works - Help make our streets shine by joining our Adopt-A-Street program and pick-up that ugly litter!  Apply HERE. 
Zoo – Are you a little on the wild side?  Then building community through our Little Rock Zoo might be just what you've been looking for. Help with the the landscaping or special events. Sign-up HERE!
Join us for our third annual Parks and Recreation Volunteer Division's Fundraiser, Chains for a Change Disc Golf Tournament, benefiting Adopt-A-Park, Adopt-A-Trail, Adopt-A Flowerbed, Volunteer Park Rangers and Jr. Park Rangers. 
Unfortunately, the fundraiser is cancelled.  But we will back better than ever!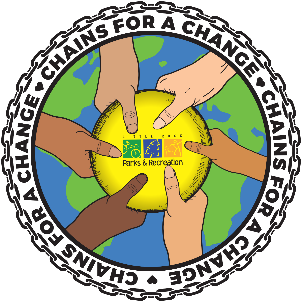 ____________________________________________________________________________________________________
Impact the Rock
A Day of Unity and Service
These cleanup and beautification projects are a great way for individuals, families and organizations to get involved.  
On these projects we could use the help of businesses or groups with access to equipment such as mowers, bush hogs and weed eaters. 
___________________________________________________________________________________________________
For more information, contact: 
Karen Sykes, M.P.A.
Park Ranger/Volunteer Programs Coordinator
Leave No Trace Master Educator
500 W. Markham, Rm. 108
       Little Rock, AR 72201       
C: 501.442.7320
O: 501.371.6844
F: 501.371.6832