2018 League Certified Instructor Training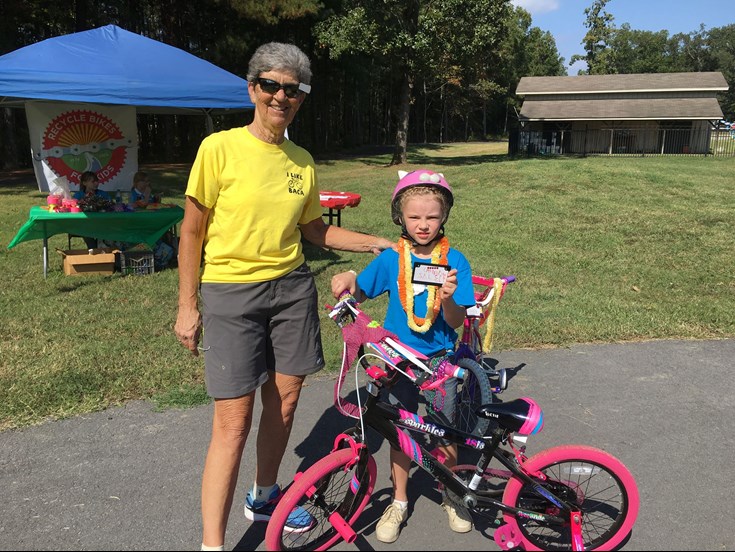 Figure 1.  LCI Coreen Frasier teaches bike skills at Little Rock's 2016 Bici Fiesta event.
What is a League Certified Instructor?
League Cycling Instructors (LCIs) are people with the proper training to teach bike safety/skills courses to children and adults (Fig. 1).  Education is a cornerstone to making a community safer for bicyclists and encouraging ridership.  Having a deep and active pool of LCI's from which to draw to teach Smart Cycling courses, bike rodeos, and Friendly Driver courses is important to make our community more bike-friendly.  The City of Little Rock is grateful to Bicycle Advocacy of Central Arkansas for arranging this important program for our community.  If you are interested in becoming an LCI and teaching bike safety in your community, please contact info@bicycleadvocacy.com.
When is the LCI Training?
LCI training is an intense three-day course.  The tentative times are as follows:
Friday 8/31: 5pm-9pm
Saturday 9/1: 8am-9pm
Sunday 9/2: 8am-3pm
Cost and Prerequisite
LCI trainees must first have completed the League of American Bicyclists Smart Cycling course.  LCI training costs $350 from now through August 4th.  Participants must also purchase LAB membership ($40/year).  If you are interested in taking the Smart Cycling course but are unable to do so because you have not taken the Smart Cycling course or because the cost of the course is a barrier, please contact info@bicycleadvocacy.com ASAP.  It is in our community's best interests to have this rare opportunity result in a core group of energetic teachers committed to using their LCI training to improve safety and ridership.  We hope to reduce the barriers for entry any way we can.
More details can be found at the registration link above.