Markham Street Road Diet
Markham Street is dangerous.  In addition to the inherent dangers of a four-lane street in an urban environment (Fig. 1), Markham between Kavanaugh and Pine stretch is particularly dangerous because it divides two residential neighborhoods (Stifft Station and Hillcrest), it's sidewalks are narrow and have utility poles in the middle of them, and it's topography makes sightlines short (Fig. 2).  There is a high crash frequency, especially in the Stifft Station Business District (Fig. 3).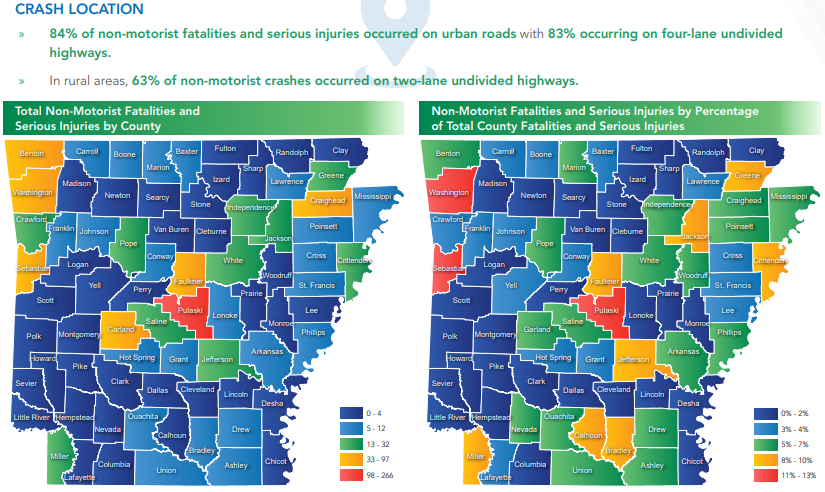 Figure 1.  The relatively few four-lane undivided highways in Arkansas are where the majority serious injuries and fatality crashes are happening to people walking and biking.  Pulaski County is where these injurious crashes are happening most (SHSP, pg. 81).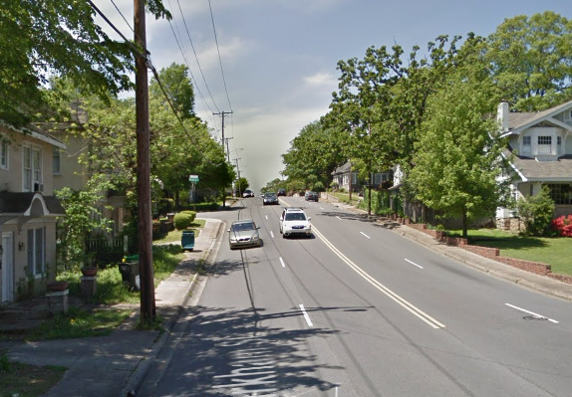 Figure 2.  Cars speed inches from pedestrians on these sidewalks and often don't see them to slow down for them due to topography.  Utility poles often sit in the middle of these four foot sidewalks, making them difficult or impossible to pass for people in wheelchairs, wagons, or strollers.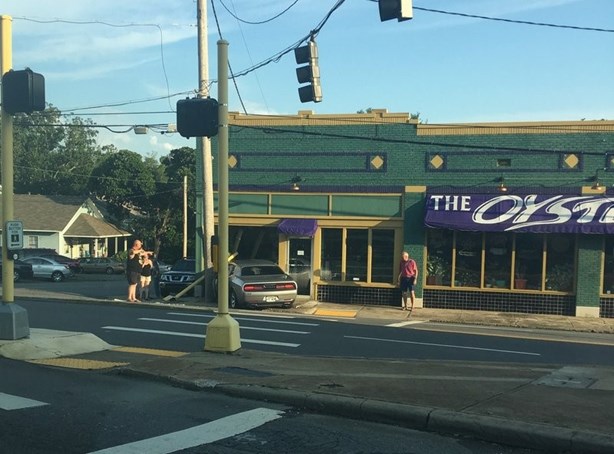 Figure 3.  Car crashes into the Oyster Bar.
Momentum Builds
The Capitol View Stifft Station Neighborhood Association and Hillcrest Residents Association have been asking the City to address this corridor for years.  In 2018, Pop Up in the Rock installed a pop up road diet coupled with revitalization of the Stifft Station Business District (Fig. 4).  Unlike a typical road diet, the idea wasn't to add bike lanes or even parallel parking, but to move the curbs into the street to create a safer corridor for pedestrians.  The event was a major success and all stakeholders agreed this should be a permanent solution.  The City contracted with McClelland Engineering who created designs and co-lead a public meeting (Fig. 5).  Again, public response was overwhelmingly positive.  
Figure 4.  Pop Up in the Rock's 2018 Stifft Station project.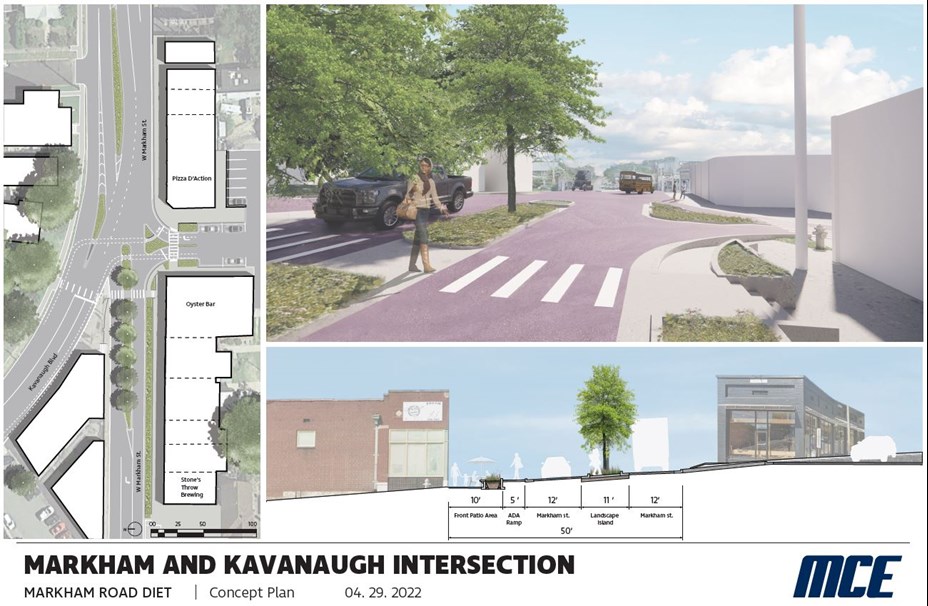 Figure 5.  McClelland Engineering's concept plan for the Markham and Kavanaugh intersection.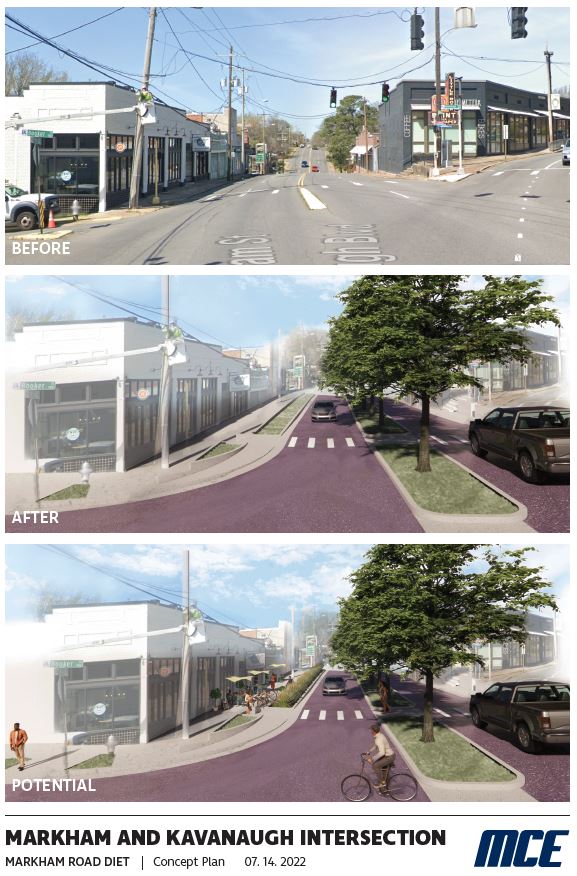 Figure 6.  A wider view of the Markham and Kavanaugh intersection concept plan.
What's Next?
After strong positive responses from all stakeholders, the City and McClelland Engineering continued to collaborate to plan for this change.  We are currently at 90% engineering.  The City intends to seek a grant for construction soon after engineering is complete.