Little Rock Police Department Applicant Information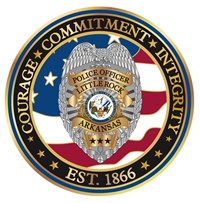 A law enforcement career is unique among professions and demands commitment, dedication and courage that other officers can rely upon in the midst of critical life and death matters. We have the largest police department in the state and offer the best and most thorough on-site training available to prepare you for the job.  Being a Little Rock Police Officer is both rewarding and transforming. 
Testing Cycles

Certified/Lateral Officer Testing: All certified officers begin their selection process at the background stage, no written or PEAT examinations required.  Applications for our Lateral Program will be accepted continuously here. The Lateral selection process is available here.
 Little Rock has two annual recruit academies in February and August of each year.  For the February Academy, the application period is typically July through September.  The August's Academy application period is typically February through April of each year.  Applications are accepted here.