Arkansas River Trail - West Terminus
The "Arkansas River Trail - West Terminus" is the section of trail between the Gill Street Bridge and Dillard's Headquarters (Fig. 1).  Traveling east toward downtown, immediately past Cantrell Mini-Storage, the Arkansas River Trail crosses the Gill Street Bridge, then turns left onto a new segment of trail opened in 2016 (Figs. 2-6).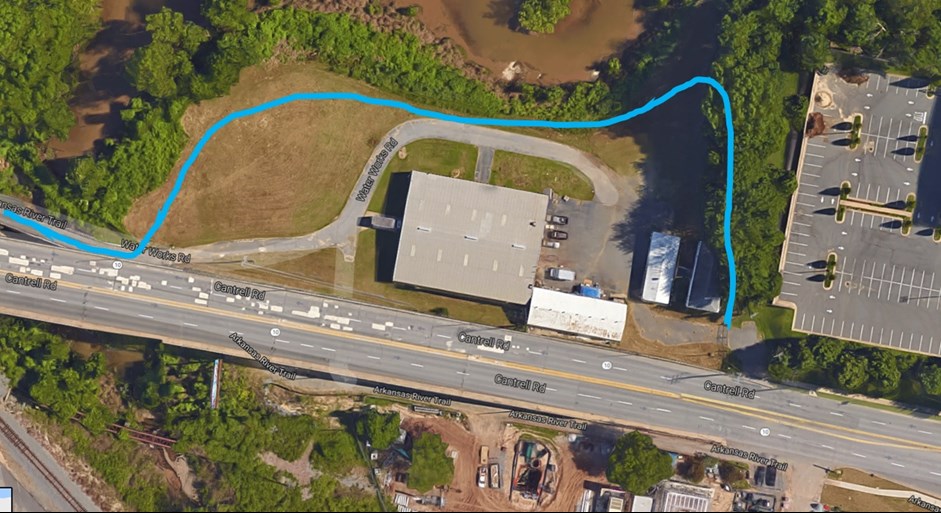 Figure 1.  The new trail route runs along the river and then back to the sidewalk in front of Dillard's Headquarters.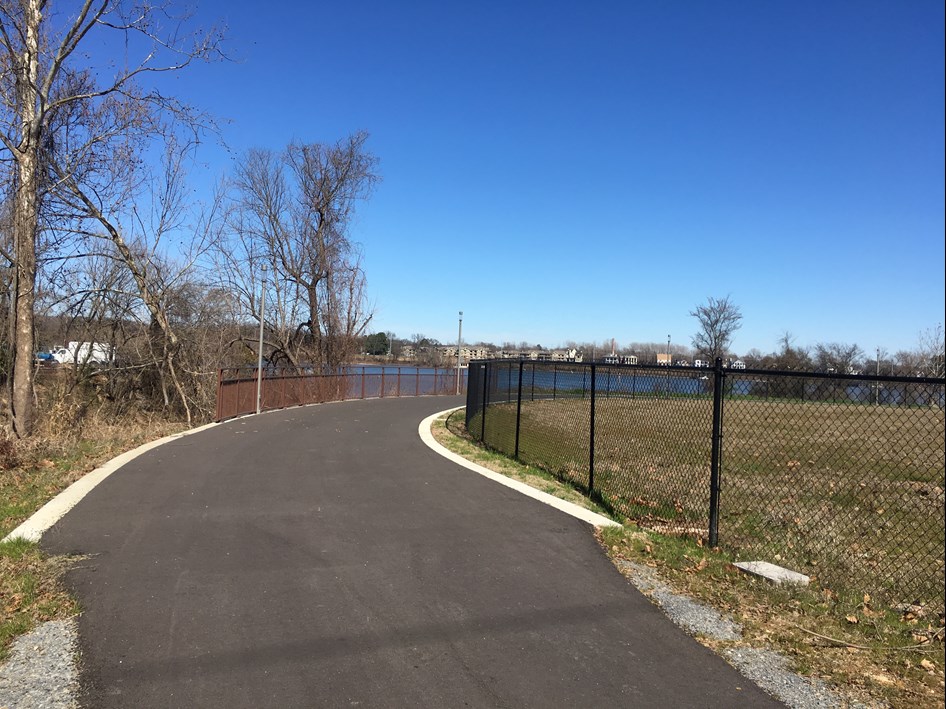 Figure 2.  After crossing the Gill Street Bridge and turning left, the trail is narrow.  This is a temporary connection. AHTD will be working in this corridor to replace the Cantrell Bridge above it and the City does not know how that construction will impact this area.  It is possible that this section of trail will need to be removed temporarily during their construction.  This picture also shows the impressive quality of the permanent trail.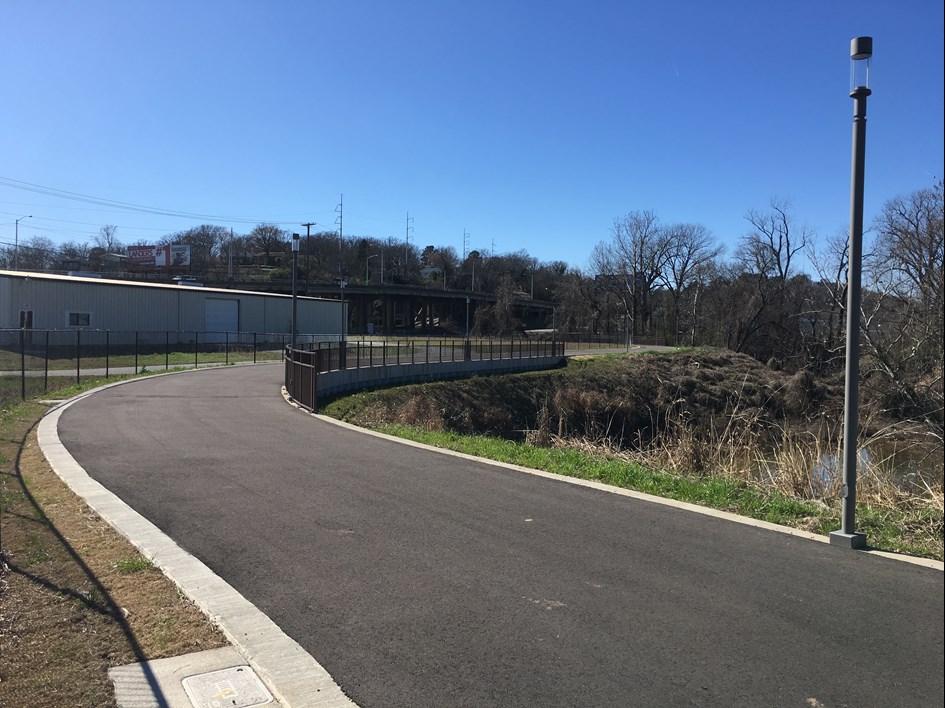 Figure 3.  The permanent trail section is wide, well constructed, and picturesque.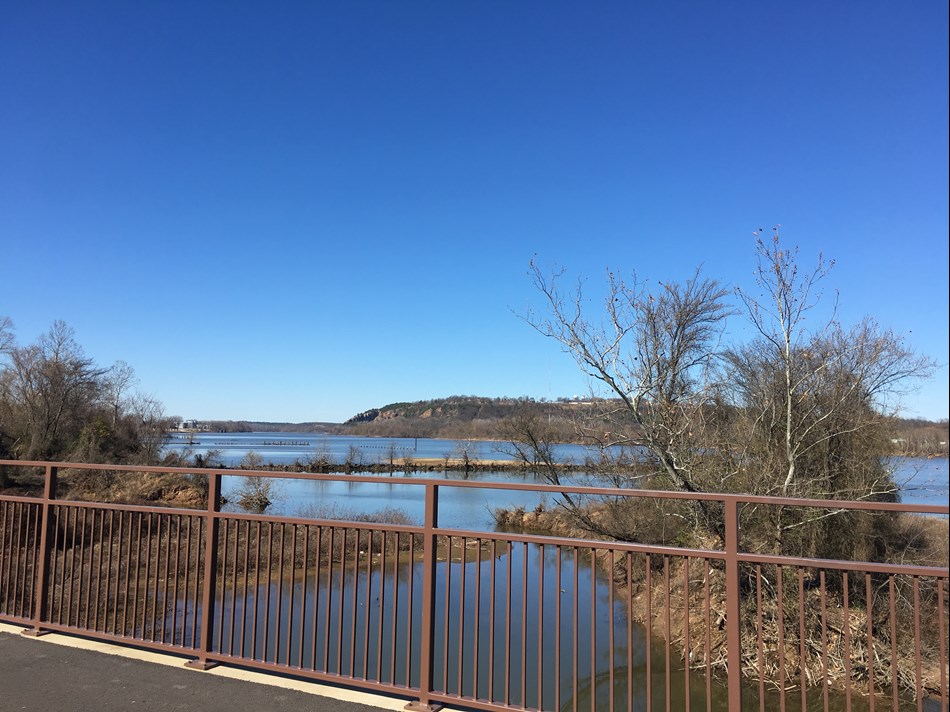 Figure 4.  The new segment offers a beautiful view of the Arkansas River.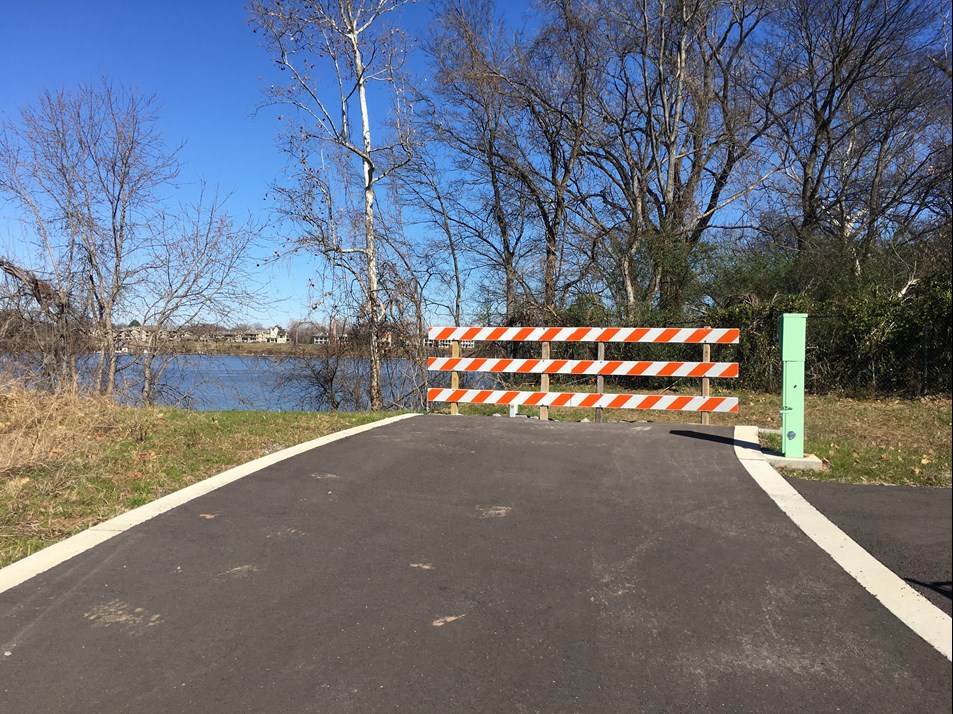 Figure 5.  The trail terminates abruptly at the edge of Dillard's property; users can make a sharp right turn on a temporary trail that leads to the sidewalk in front of Dillard's Headquarters.  Eventually the trail will either continue behind Dillard's Headquarters or follow an improved route in front of or within Dillard's Headquarters.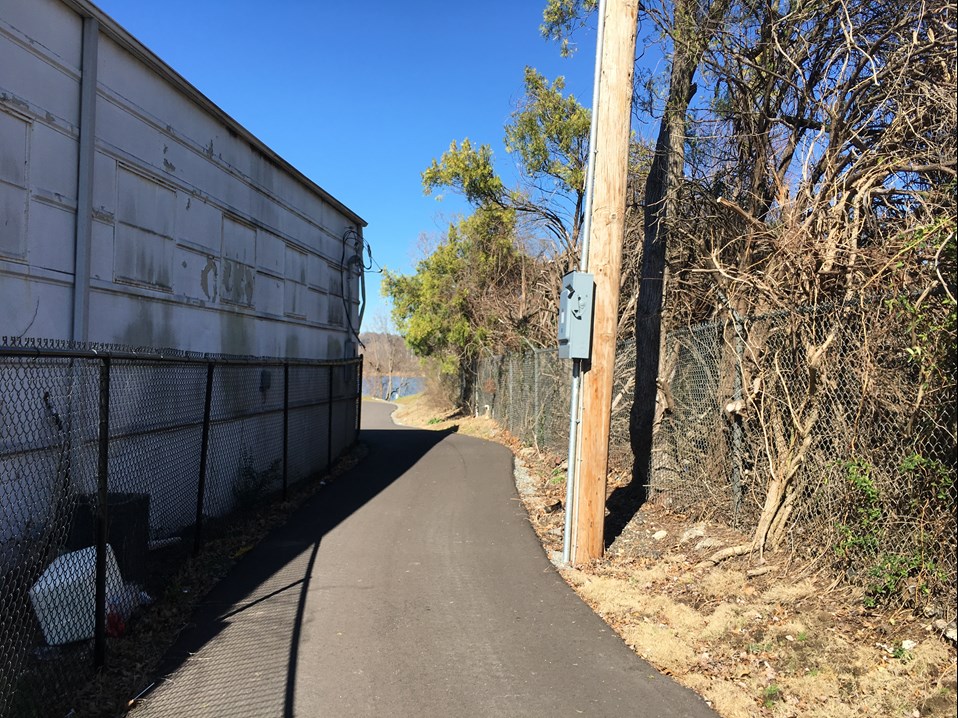 Figure 6.  The temporary trail from Picture 5 to the Cantrell sidewalk winds between a building and the Dillard's fence and a utility pole.  If this were to become the permanent Arkansas River Trail, the trail would have to be widened to 12 ft. wide with a three ft. level clear zone on both sides to meet minimum Arkansas River Trail standards.  This would require movement or destruction of some of these obstacles.  
Once connectivity is established throughout the corridor, this "West Terminus" will likely be considered one of the highlights of the Arkansas River Trail loop.