Commerce Street Accessible Neighborhood Greenway Workshop
The Pettaway Neighborhood Association and other local groups are working with America Walks to host a workshop and possibly a tactical urbanism project to improve how people get around in the Pettaway neighborhood.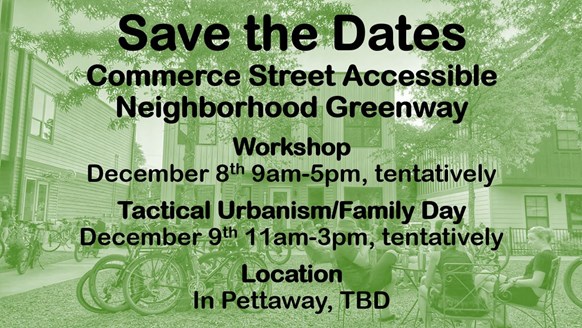 This page will be updated with workshop details as they become available.
Please take the Pettaway BikePed Survey so that workshop content is more reflective of the needs and preferences of the neighborhood.