Little Rock Complete Streets: Bicycle Plan
The Little Rock Complete Streets: Bicycle Plan will serve as the City's blueprint for the development and implementation of bicycle projects within Little Rock's Complete Streets and active transportation projects, policies, and programs. The Complete Streets: Bicycle Plan will help create a safer, more comfortable transportation environment for people of all ages, abilities, and backgrounds. This long-range planning document will fuse inspiration and ideas from Little Rock residents and community stakeholders with technical analysis of current conditions and needs and best practices.  The City of Little Rock intends to fold the Complete Streets: Bicycle Plan into a more holistic Complete Streets, Transportation, or Citywide plan in the future.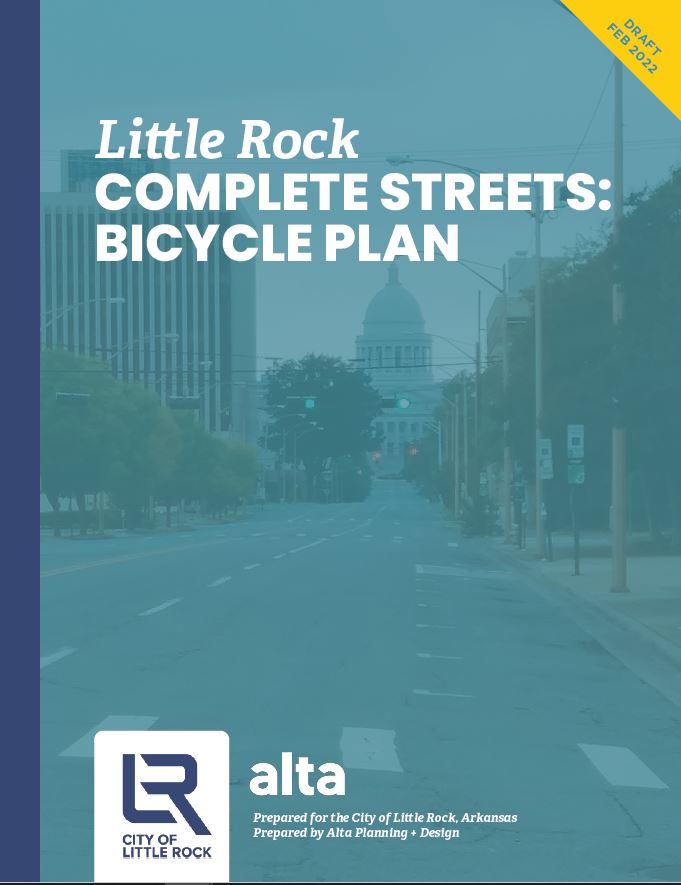 Figure 1.  Click the image to access the Complete Streets: Bicycle Plan draft version.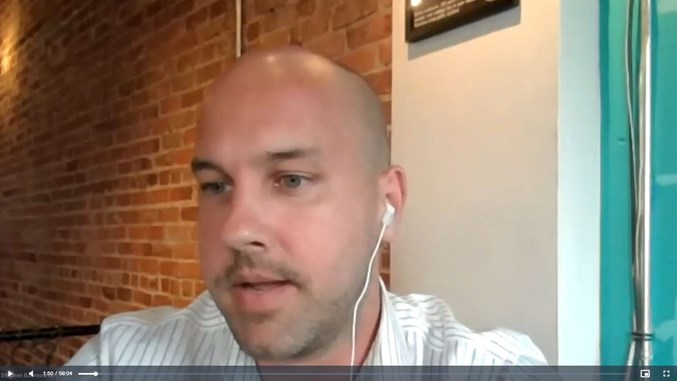 Figure 2.  ALTA Planning + Design's Steve Bzomowski leads the presentation of the City of Little Rock's Complete Streets: Bicycle Plan in the March 22nd (virtual) public meeting.  Click here to watch the full presentation, password: y29ZLQ3u
How to Get Involved
Please review the draft of the Complete Streets: Bicycle Plan and comment in the feedback portal below. We would also love to see you in the public meeting on Tuesday March 22nd from 5:00-6:00pm.  Please register for the event here.
Here are a few ways other ways you can contribute to the Plan:
Plan Background
Bike commuting is on the rise in Little Rock. Residents have shared with the City their desire for safer, more connected, and more comfortable streets and trails. Creating these public spaces is about more than just helping people get from point A to point B. The benefits of a pedestrian- and bicycle-friendly community encompass health, equity, environment, safety, economic development, and overall quality of life.
Through numerous plans, policies, and projects, the City of Little Rock and our partners throughout the region have begun to transform our public spaces to make active transportation travel choices like walking and bicycling more accessible to Little Rock residents and visitors. From major capital projects like the Big Dam Bridge and the Arkansas River Trail to small investments like ADA-compliant curb ramps or signed bicycle routes, investments in bicycle and pedestrian infrastructure have a big impact on people's transportation and recreation choices. Recent City initiatives like the Complete Streets Ordinance (2015), Master Trail Plan (2016), Master Streets Plan (2018), and Master Bike Plan (2018) identify concrete strategies to integrate pedestrian and bicycle facilities into future transportation projects. Regional and state plans like Metroplan's 2050 Long Range Transportation Plan (2018) and the statewide Arkansas Bicycle and Pedestrian Transportation Plan (2017) also provide important guidance for investments in active transportation. The Complete Streets Master Plan will synthesize many of these plans and policies to create a singular guide to advance walking and bicycling in Little Rock.
Project Timeline
The project began in May 2021 and will continue through April 2022. The 12-month project timeline is divided into four phases, beginning with an analysis of existing conditions and needs and the development of a vision statement to form the basis of the plan's goals and recommendations (Fig. 2). The project continued through Summer 2021 with the development of a future bicycle network to support active transportation. The project team explored programs, policies, and implementation strategies to expand travel choices for Little Rock residents and make bicycling an integral part of the larger transportation system. In Winter 2021/2022, the project team developed a draft plan document that synthesizes all the work done to-date.  This draft plan has been reviewed by the Complete Streets: Bicycle Plan steering committee and is about to be shared with the public in early March 2022.
The next step is public review and a public meeting on Tuesday March 22nd from 5:00-6:00pm (link to follow).  Following review, the project team will finalize the plan document in January and February for final review and formal adoption as a guiding policy document for City staff and elected officials.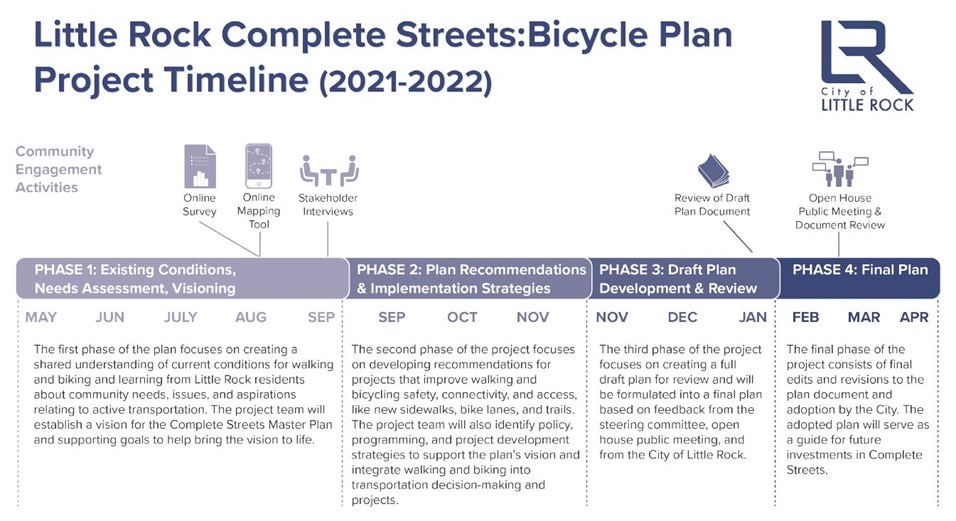 Figure 2.  Time extended!  ALTA Planning's timeline for Little Rock's Master Complete Streets Plan.
​How Else to Get Involved
Thank you for your above engagement with the Complete Streets: Bicycle Plan.  Are you looking for more ways to make Little Rock a safer and more welcoming place to walk and bike?  There's no quit in you!  Here are some more ways to get involved above and beyond the Complete Streets: Bicycle Plan.
1. METROPLAN SURVEY: Five themes have emerged in Metroplan's Regional Advisory Committees.  How important are these themes to you and why?  Take their brief online survey to inform Metroplan priorities.
2) READ LEAGUE FEEDBACK:  The League of American Bicyclists evaluates our community every four years for how welcoming our community is to bicycling.  We earned Bike Friendly Community (Bronze) in 2016 and in 2020.  With those awards come Little Rock-specific recommendations to improve bikeability.  Here are the most recent recommendations.
3) WALK AND BIKE:  More residents walking and biking increases the political will to invest in walking and biking infrastructure.  It also makes walking and biking safer per capita, presumably because drivers better recognize and anticipate people walking and biking. 
4) ATTEND ATAC MEETINGS: Attending the public, monthly Active Transportation Advisory Committee meetings (first Wednesday of the month from 11:30am-1:00pm) helps keep you informed of current activity and ways to get involved and also shows the public interest and engagement for active transportation.
5) FRIENDLY DRIVER PROGRAM:  The biggest disincentive to bicycling in Little Rock, by far, is a fear of being hit by a car (Table 1).  Steps to improve the safety of walking and biking may be the most impactful ways we can improve walkability and bikeability.  You can make Little Rock a safer place to walk and bike by taking the free Friendly Driver Program; the program teaches new bicycle and pedestrian laws and street designs from a driver's perspective.  You can also bring this program to your workplace or organization for free!
6) HELP THE BIKEPED COUNT:  Every year on a Tuesday (5-7pm) and a Saturday (12-2pm) in September, we count the number of bicyclists and pedestrians in different locations across Little Rock and North Little Rock.  This is not possible without volunteers counters.  If this sounds like something you might be able to do in September, please contact John Landosky.