Jonesboro Children's Trail
The Jonesboro Children's Trail will connect an underserved community south of 12th Street to the Children's Library, Little Rock Zoo, War Memorial Park, Jim Dailey Fitness and Aquatic Center, and War Memorial Stadium, creating a "Children's Zone" (Fig. 1).  On a larger scale, the project will connect our bike network across I-630, addressing some of the scars it created (Fig. 2).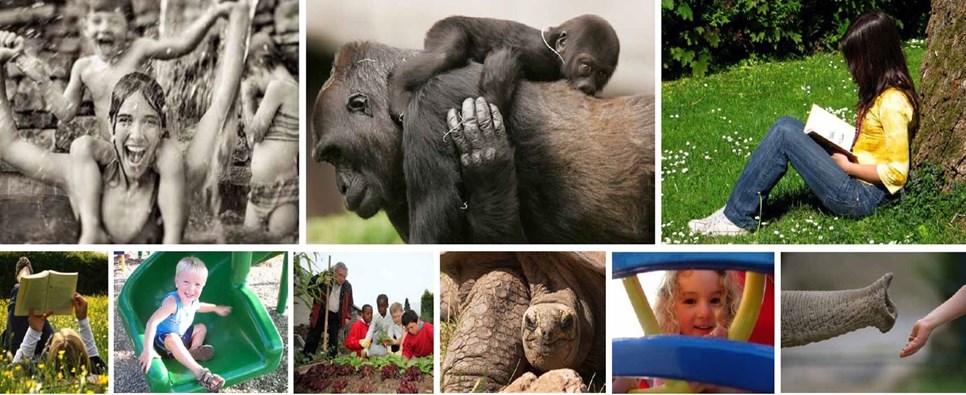 Figure 1.  The "Children's Zone" concept will include an all ages and abilities connection between (left to right) the War Memorial Splashpad, the Little Rock Zoo, the Children's Library, and new opportunities in the revitalized War Memorial Park (image from Polk Stanley Wilcox).


Figure 2.  Scope of the funded (solid purple) and proposed (dashed purple and blue) Jonesboro Children's Trail.  Dashed purple is a proposed sidepath and dashed blue is a proposed Neighborhood Greenway.
The City of Little Rock has applied for, and received, funding for Phases 1-3 of this project.  More details of Phases 1-3 can be found at this link.  The rest of this page will consider the proposed, but not yet funded, Phase 4.
Phase Four Overview
Together, Phases 1-3 get people from south of University to Zoo Drive, connecting them to the Children's Library and the Little Rock Zoo (Fig. 2).  Phase 4 would get people to the Jim Dailey Fitness and Aquatic Center, War Memorial Stadium, and safely across Markham to Hillcrest.
Phase 4, as proposed, would also calm Monroe traffic with a 4-to-2 road diet, create safe pedestrian crossings of Monroe, and create a safe Markham crossing with a traffic light at Markham and Monroe.
Community Support, Phase Four
Phase 4 is also driven by grassroots advocacy.  Shanetta Agnew worked on the Arkansas Department of Health's (ADH's) campus.  She and hundreds of other employees park on the west side of Monroe but work on the east side, requiring crossing Monroe as a pedestrian.  ADH employees report that cars speed on Monroe, don't yield to pedestrians in crosswalks, and illegally park too close to crosswalks.  Parking too close to crosswalks blinds drivers and pedestrians to one another increasing the likelihood of a collision.
Ms. Agnew was motivated to complete a fellowship at the 2023 Arkansas America Walks Walking College and made the Monroe corridor her focus.  She created a Walking Action Plan for Monroe Street and Phase Four of the Jonesboro Children's Trail to address the corridor's challenges for people walking and biking. 
On May 22, 2023, Ms. Agnew led a walk audit of the corridor (Fig 3, see also Appendix in her Plan).  This walk audit, and her lived experience, indicated the changes necessary for Monroe.  Her Walking Action Plan is a detailed proposal for improving this corridor.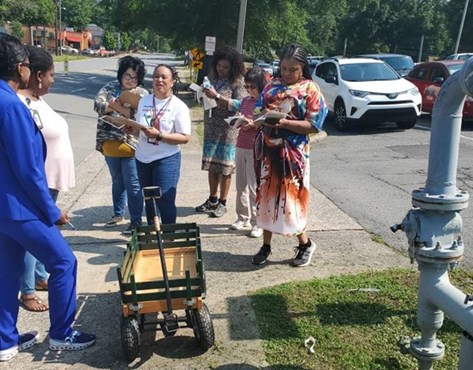 Figure 3.  Shanetta Agnew leads walk audit with, from left-right, Jo Thompson, Amanda Hunter, Rachel Johnson, Sheila Couch, Sheryl Alexander, Tsai Mei, Teneice Floyd.  Photo by Shanetta Agnew.