Pavilion Rental Procedures
Call 501-371-4770, Mon-Fri from 9 am-4:30 pm to check the availability of the pavilion you want.
A contact person (Over the age of 21) must be on site and available during the event. 
No reservations will be accepted the week of the event. A two week advanced notice is needed to book a pavilion.
No refunds or rain checks will be issued on the day of the event.
In the event of issues after hours, please contact the LRPD non-emergency line at 501-371-4829
To find the park or pavilion closest to you, please view our INTERACTIVE MAP
All rentals must follow LRPR official guidelines.
Allsopp Park
3700 CEDAR HILL
Little Rock, AR 72202
$65 / 10AM-9PM
A scenic spot with hiking and biking trails, a pavilion, ball fields, a playground and tennis courts. The park is mostly unimproved woodland.
Boyle Park
2000 BOYLE PARK RD
Little Rock, AR 72204
$65 / 10AM-Sunset
It contains a small wildlife pond, a playground, open meadows, woods, and numerous hiking and biking trails. Rock Creek flows through the park. There are three Pavilions available.
Crump Park
904 W.33RD ST.
Little Rock, AR 72206
$100 / 10AM-Sunset
Large pavilion with close parking spots and a nice playground and splash pad for the children.
Hindman Park
7500 HINDMAN PARK WAY
Little Rock, AR 72209
$65 / 10AM-8PM
Scenic spot with hiking & biking trails, a pavilion, ball fields, a playground & disc golf course.
MacArthur Park
601 E. 9TH ST.
Little Rock, AR 72201
$250 / 10AM-9PM
A large, green space with historic signs and war memorials, dog park and fishing pond. You must provide your own supply of tables and chairs.
Morehart Park
9300 MABLEVALE CUT-OFF
Little Rock, AR 72209
$65 / 10AM-9PM
Disc golf course, basketball court, tennis court, baseball field and walking trail can all be found here.
Murray Park (Pavilions 1-7 are now open; Pavilion 8 remains closed)
5900 REBSAMEN PARK ROAD
Little Rock, AR 72207
$65 / 10AM-9PM

It's a great location by the river. It's a beautiful park! You can sit by the river, play volleyball, or take your dog to the dog park. Lots of things to do and surrounded by nature also. Good fishing area and area to doc boats. A great paved walking trail that runs along the river and a playground for the kids. Murray Park is a clean and well-maintained, family-friendly park, and the 8 pavilions are a great size. 1,2,3,4,5,6,7 & 8.
Reservoir Park (CLOSED until further notice)
8321 RESERVOIR RD.
Little Rock, AR 72227


Great quiet park with newly refurbished tennis courts, softball field, basketball, disc golf, an awesome new playground for the kids and clean open spaces. The pavilion conveniently has tables and benches and grilling.
Riverfront Park
202 LAHARPE BLVD.
Little Rock, AR 72201
Beautiful park that overlooks the Arkansas river this is a great spot to visit for some history of Little Rock as you walk along the river. You also have the opportunity to stop by the local shops and eateries just a short distance away from the park. This is an amazing park with a lovely playground.
  Belvedere Pavilion
   $100 / 10AM-9PM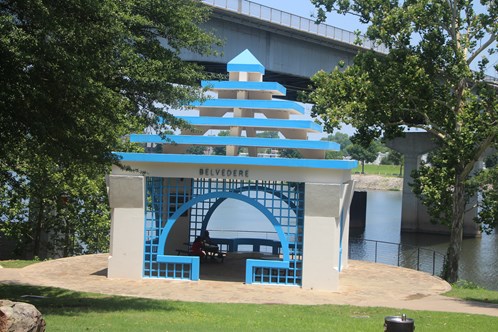 History Pavilion
   $100 / 10AM-9PM
  Forever-a-Rose-Garden 
   $100 / 10AM-9PM

(LIMIT 20PP STANDING ROOM ONLY)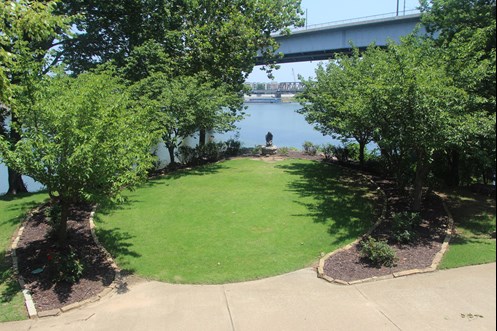 The Vogel Schwartz Sculpture Garden
   $100 / 10AM-9PM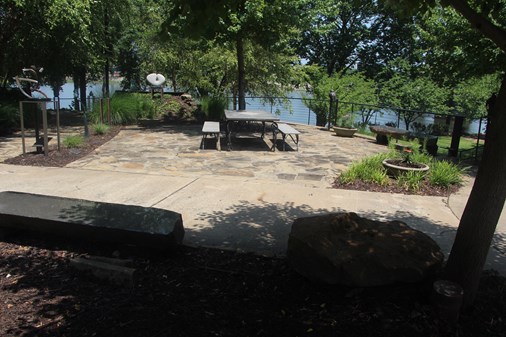 Ozark Pavilion
   $200 PER FOUR (4) HOUR RENTAL BLOCK 
War Memorial Park
5511 WEST MARKHAM
Little Rock, AR 72205
$300 / 10AM-9PM
Great and well-kept area for kids and families. Good for a full day of fun. Beautiful park with a playground, picnic tables, and benches everywhere, bathrooms, trails, nice pond with ducks and you can fish. During summer there is a water splash pad area.