Project Modifications
Every aspect of a project will not please every resident, but the City has worked very hard to be as responsive as possible to public comment and the Hillcrest Residents Association to make this facility best fit the Hillcrest neighborhood. The City has worked with the public comments on the project and modified the proposed design where possible to reflect them.  See also "Public Engagement" below.
Physical Protection Added: One concern expressed by residents is the lack of any physical protection for the bike facility (Question #2).  When the City originally proposed the project, we had no funding to create a physical protection.  However, due to generous funding from People for Bikes, we now have funds to create a physical barrier on the non-parking side of the street!  
Parking Capacity:  A major concern has been the loss of parking capacity along Hillcrest (e.g. Question #1).  A detailed parking analysis shows that the parking capacity with bike lanes will not exceed current and projected demand, however the City has agreed to open its lot behind Pulaski Heights Baptist Church for residential parking.
Aesthetics: The Hillcrest Residents Association has expressed concern about the aesthetics of the project.  We have been and continue to work with the HRA to make the project appeal to their aesthetic taste as much as possible.
Pop-Up:  The Hillcrest Residents Association has suggested a pop-up to help residents and them visualize the project.  While pop-ups generally do a poor job at helping visualize the aesthetics of a project (they are typically cobbled together with found materials), at the HRA's urging, the City is putting together a pop-up to show how the space would function with the proposed bike lanes.
Parking Shifted to the South:  As a result of public comment, we now propose parking be retained on the south side of Kavanaugh wherever there will be bike lanes except in front of Allsopp Park, where parking will be on the north side (Fig. 2 and Question #17).
Sharrows Extended to Include Hillcrest Square:  Sharrows will also continue in front of Hillcrest Square as a result of public comment (Fig. 16 and Question #12).
Modifications for Pulaski Heights Baptist Church and Hillcrest Farmer's Market:  We worked directly with the church and farmer's market to better understand their operational needs and consider modifications to the project to meet those needs.  While they did express some parking concerns, their primary concern was access for their mobility-challenged patrons/parishioners.  As a result, we propose transitioning between north and south parking between Pine and Cedar so that parking will be immediately in front of the church (Fig. 17 and Question #13).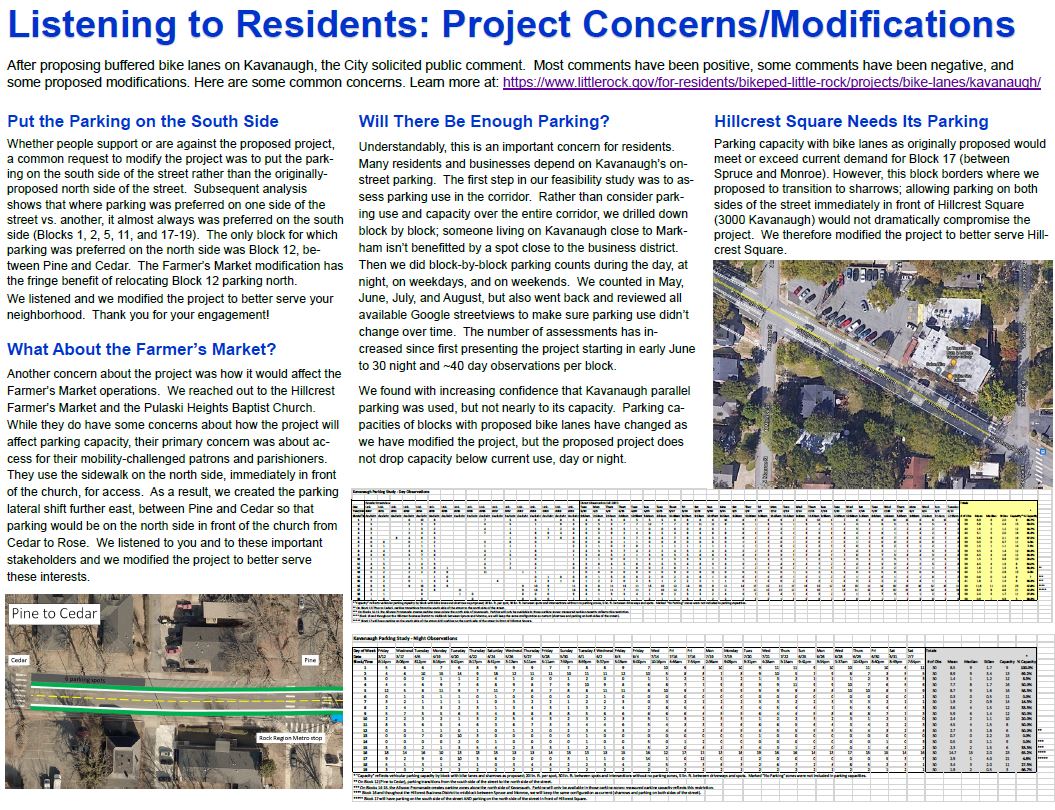 Figure 1.  Poster of resident concerns for the project and project modifications based on community feedback.  This was created in August 2021 for the public meeting.  It therefore does not address all of the project modifications as of July 2022.  Click image for more readable version.