Kavanaugh Bike Lanes
Revised December 2022: this proposed project has gone through several design changes as the City has pivoted to make the facility best fit the neighborhood.  Content on this page reflects the proposed project as of December 2022. 
The City of Little Rock proposes to install bike lanes on Kavanaugh Boulevard from Markham to Rose and from west of Hillcrest Square to Van Buren (Fig. 1).  These bike lanes would bring Kavanaugh closer to federal bikeway design guidelines, better protect people on bikes, people walking, and cars parallel parked on Kavanaugh, calm traffic, and provide other neighborhood and city benefits.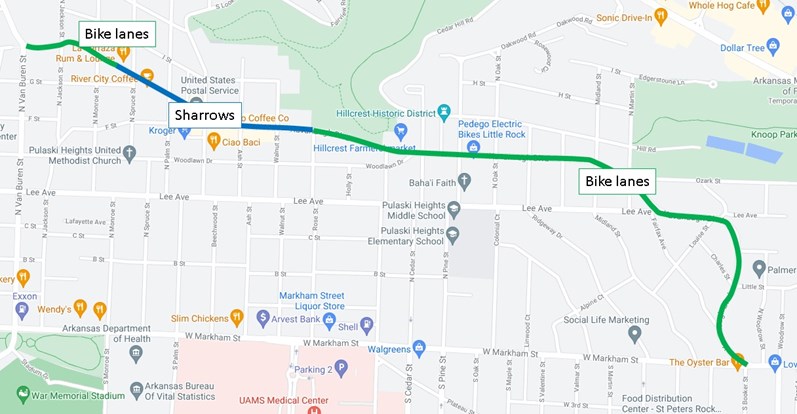 Figure 1.  Map of where bike lanes and sharrows are proposed on Kavanaugh. 
To create space for bike lanes, parallel parking would be only on the south side of Kavanaugh from Markham to Pine.  Between Pine and Cedar, parallel parking would switch to the north side of Kavanaugh to Rose.  From Rose to Spruce (through the business district), street configuration would remain as is (sharrows and parallel parking on both sides).  Bike lanes would be installed from midblock between Spruce and Monroe to midblock between Jackson and Van Buren (Fig. 2).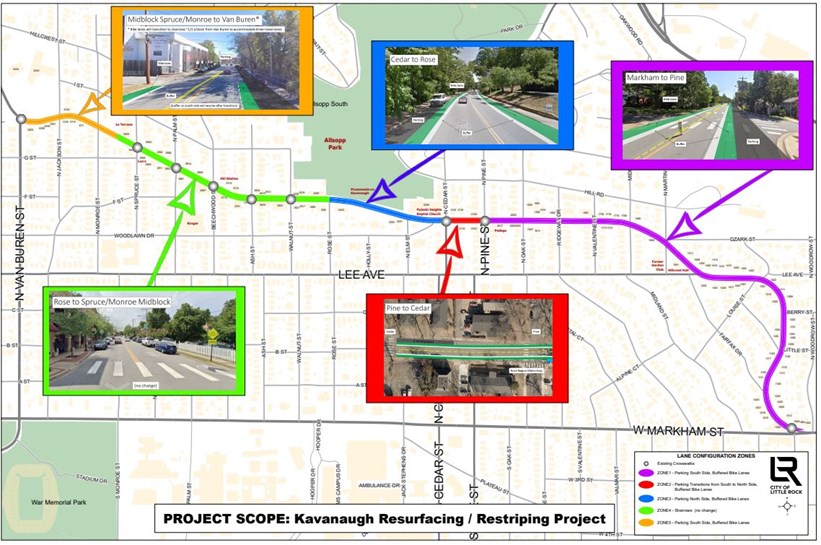 Figure 2.  More details about where parking and bike lanes would be on different parts of Kavanaugh.  Note that the green lines in this map are simply to illustrate where the bike lanes will be; green paint will not be applied.
Thanks for generous funding from People for Bikes, we can now make the uphill (north) side bike lane physically protected, as recommended by FHWA's Bikeway Selection Guide (pg. 23) and local public comment (Question #2).  The protected bike lane design would look something like Figure 3 (see also Protected Bike Lane Design).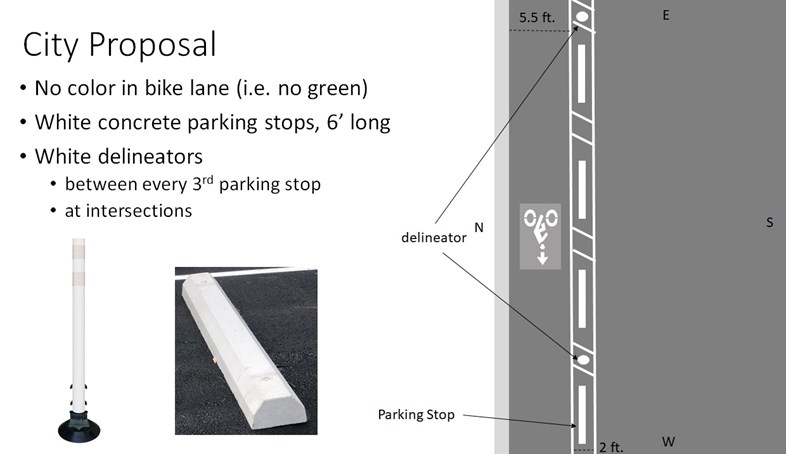 Figure 3.  The basic elements of the protected bike lane as proposed by the City and funded by People for Bikes.
Learn More
Above is a basic overview of the proposed project.  To learn more, please click below.