LRPD Social Worker
A newly created position to lead crisis intervention within the Little Rock Police Department has been filled, LRPD announced this month. Mallory Visser, LMSW, who has worked as a victim services specialist within the department since 2019, will now serve the residents of Little Rock as a social worker.
Funding for the position comes from the annual Edward Byrne Memorial Justice Assistance Grant from the U.S. Department of Justice. Total grant funding for the year was $251,075.
"Serving the community is an essential part of police work, and doing that well means having highly trained and well-qualified personnel guiding policy in areas like crisis intervention," said Chief Keith Humphrey of the Little Rock Police Department. "Mallory's role will create a framework within which our officers and counselors can use evidence-based best practices to provide robust victim services through follow up and outreach."
"I am pleased that the Little Rock Police Department continues to prioritize crisis intervention and violence prevention as a 21st century police force guided by principles of service to our residents," Mayor Frank Scott, Jr. said. "This has been a great need in our community, and we look forward to further building trust with residents to help stop a crime before it happens."
Visser earned her master's degree in social work at Rutgers University in 2019 after earning her Bachelor's of Social Work in 2011 at Providence College. Her professional certifications include working with violence against women, domestic violence advocate, sexual assault advocate and nonprofit/public organizational management. She is also the advocacy chair and a member of the Junior League of Little Rock.
"I've enjoyed being a voice and resource for victims with the Little Rock Police Department, and I look forward to helping build our infrastructure to expand our services and better serve the community through crisis intervention. Whether it's dealing with substance use and abuse, mental health concerns, child advocacy, or any number of other issues, we want to ensure appropriate experts are assisting with and eventually responding to certain crises," said Visser.
Visser joined LRPD in 2019 as a victim services specialist and LGBTQIA+ and elderly specialist. She also works as a medical social worker at Baptist Health in Little Rock. Prior to joining the city, she served as a policy fellow in the Department of Children and Families Division on Women in Trenton, N.J. She has also worked for the Advocates for Children of New Jersey, the Jersey Battered Women's Service and Morris Cares.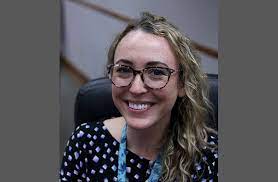 Mallory Visser mvisser@littlerock.gov
Followed is Mrs. Visser's team:
Alex Bryant, LMSW, BSN
Social Worker
Little Rock Police Department, Southwest Division
6401 Baseline Rd
Little Rock, AR 72209
Office 501-918-3905
Jacquelyn T Cole
Social Worker
Little Rock Police Department
Northwest Special Assignments Unit
10001 Kanis Road
Little Rock, AR, 72205
Office: 501-918-3537