21st Century Policing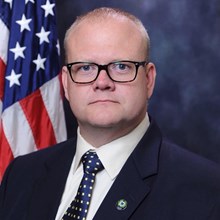 The 21st Century Policing Division is under the command of Major Casey Clark.  Major Clark has been with the department for twenty-seven (27) years and has served in a majority of its Divisions. He holds a Bachelors of Science degree in Sociology from the University of Central Arkansas. Clark's mission is to form lasting and meaningful community relationships while utilizing technology to better serve our citizens.
The Division is divided into two sections the Public Information Section and the Community Services Section.
The Public Information Section is responsible for disseminating accurate information to the public and media. The Community Services Section is in charge of the Crime Free Multi-Housing Program, Explorers Program, LGBTQ + IA Liaisons, Citizen's Police Academy and Alumni association.