Patrol Divisions
Northwest Patrol
10001 Kanis Rd.
Little Rock, AR 72205
(501) 918-3500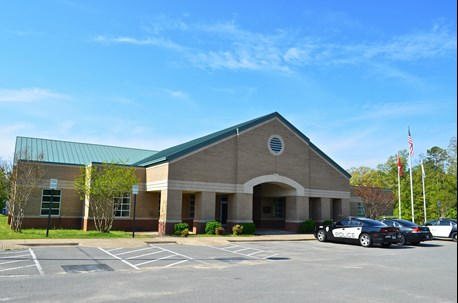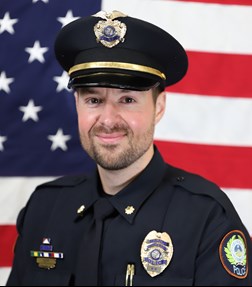 The Northwest Patrol Division is under the command of Major Jordan Neufer, who reports to the Assistant Chief of Police – The Field Services Bureau.
Major Neufer was born in Charlotte, North Carolina before moving to Little Rock, Arkansas in 1994. He graduated from Benton High School in 2000 and attended the University of Arkansas at Little Rock, earning a Bachelor of Business Administration, concentrating in Human Resource Management, in 2004.
Major Neufer began his career in law enforcement in 2005. As a patrol officer, he served in the Downtown Patrol Division (12th Street Substation) until 2008 when he transferred to the Detective Division where he served as a burglary detective. In 2011, he became a homicide detective where he served until being promoted to the rank of sergeant in 2014. As a patrol sergeant, he served in the Northwest Patrol Division and the Downtown Patrol Division (12th Street Substation) until 2015 when he became the Northwest Property Crimes and COPP Sergeant. He served there until being promoted to the rank of lieutenant in 2017 when he became the Technology and Equipment Shift Commander. Major Neufer was promoted to the rank of major in October 2022.
Major Neufer helped select the PremierOne CAD system for Communications, managed the implementation of body worn cameras (BWC) for the Department, and recently helped start the Real-Time Crime Center (RTCC). Major Neufer was the Rotary Club of Little Rock Police Rookie of the Year and received the Noel Don McGuire Award as Rookie of the Year from the Little Rock Civitan Club. He has been Officer of the Month, received a Lifesaving Award, a Unit Commendation, and several civilian and supervisor commendations.
Major Neufer has obtained his Basic, General, Intermediate, Advanced, and Senior Certificates awarded by the Commission on Law Enforcement Standards and Training (CLEST). He has attended several executive level leadership courses including the Criminal Justice Institute's (CJI) School of Law Enforcement Supervision (SLES). He is married with one child.