Professional Standards Division
Willie Hinton Neighborhood Resource Center
3805 West 12th Street, Suite 206
Little Rock, AR 72204
Professional Standards Division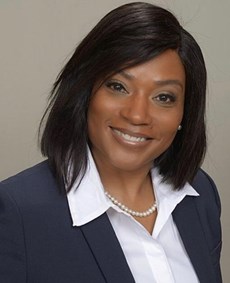 The Professional Standards Division is under the command of Major Cassandra Davis, who reports to the Assistant Chief of Police – Executive Bureau. Major Cassandra Davis has twenty-six years' of experience in law enforcement with the Little Rock Police Department. She currently serves as the Commander over the Professional Standards Division which encompasses the Freedom of Information Unit, Accreditation and Internal Affairs Units.  Major Davis was hired October 19, 1996, and worked in the Field Services Bureau as a Patrol Officer, Sergeant and Lieutenant.  Hiring on with the Little Rock Police Department in 1996 she served as a Patrol Officer until 1999 when he was assigned to the Detective Division as a Detective until 2008.  In 2008, she was promoted to the rank of Sergeant and worked in the Public Affairs Office until 2016, before being transferred to Internal Affairs.  After both working in Internal Affairs and serving as the Acting Shift Commander for a short time in the Downtown Patrol Division, she was promoted to the rank of Lieutenant in 2018 and served two years in Field Services in the Downtown Patrol Division.  Later, she was transferred and served as the Special Assignments Lieutenant in the Northwest Special Assignments Division.  In 2022, Major Davis returned to the Internal Affairs Unit where she served until her promotion to the rank of Major.   
Major Davis was born and raised in Little Rock and a graduate of North Little Rock Ole Main High School. Upon graduation, she enlisted in the United States Army where she served 13 years with the Army Reserve.  She attended the University of Arkansas at Little Rock and received a Bachelor of Arts and a Master's of Science in Criminal Justice.  Major Davis remains active in her community through membership in both civic and service organizations such as The International Association of Chiefs of Police (I.A.C.P), National Organization of Black Law Enforcement Executives (N.O.B.L.E), Leadership Greater Little Rock and Alpha Kappa Alpha Sorority, Inc.
Internal Affairs Section 
The Little Rock Police Department is committed to upholding the public trust by conducting unbiased and thorough internal investigations of alleged employee misconduct while ensuring all persons involved are treated with respect. More
Freedom of Information Act Requests
The Arkansas Freedom of Information Act (FOIA) requires that all public records not subject to an exemption from the FOIA be made available immediately upon request unless the records are in active use or in storage.  FOIA requests can be made by contacting the Public Affairs Office at (501) 371-4678 or (501) 918-5330, or by fax at (501) 371-4892. 
For a FOIA request form click here.
Accreditation Section
The Accreditation Section is under the direction of a Sergeant and is responsible for the management and distribution of departmental directives, coordinates and assists in announced and unannounced inspections of all departmental components to ensure compliance with all standards mandated by the Commission on Accreditation for Law Enforcement Agencies, Inc. (C.A.L.E.A.), ensures that all C.A.L.E.A. compliance files are up-to-date, serves as a liaison to C.A.L.E.A. for all accreditation matters, and provides assistance to all Departmental units to ensure clarification and continued compliance with C.A.L.E.A. standards. In addition, the Unit maintains and assists staff in the research, development, and preparation of new and/or revised departmental orders and forms, assists in the identification of new programs, policy and procedures or acquisition of equipment to improve the performance of the department in compliance with applicable standards, and serves as a management tool to the Chief of Police by conducting comprehensive review and analysis of departmental operations, procedures, personnel and facilities.