Sharrows on Harrison 19th and Boyle Park
Sharrows on Harrison, 19th, and Boyle Park roads would create a connection between the 12th St. bike lanes and Boyle Park (Fig. 1).  This connection would have local significance helping to navigate residents of the 12th Street Neighborhood safely to Boyle Park.  It would also have a regional significance, providing a more direct but less protected Midline spur for those going to or from Southwest Little Rock toward downtown.  This connection would increase the convenience and use of the Midline for bike commuters who live in southwest Little Rock.  
Because of street width, parking, and traffic conditions, sharrows might be the most appropriate bicycle facility in this connection.  Extending the 12th St. bike lanes from Harrison to Rock Creek may seem a more intuitive and better protected solution, especially since bike lanes are proposed in the Master Bike Plan for this section of 12th St. (Fig. 1), but the street width makes adding bike lanes impossible without reducing the number of traffic lanes and traffic counts make a road diet problematic in this area.  Crossing University is also a challenge at the very busy 12th and University intersection.  
The intersection of 19th and University, on the other hand, is signalized with crosswalks.  There are no sidewalks on 19th St.; this spur would be intended for bicycles only.  This crossing would not be nearly as protected or convenient as the University Crossing for the main Midline, but again, this is only intended to be a spur.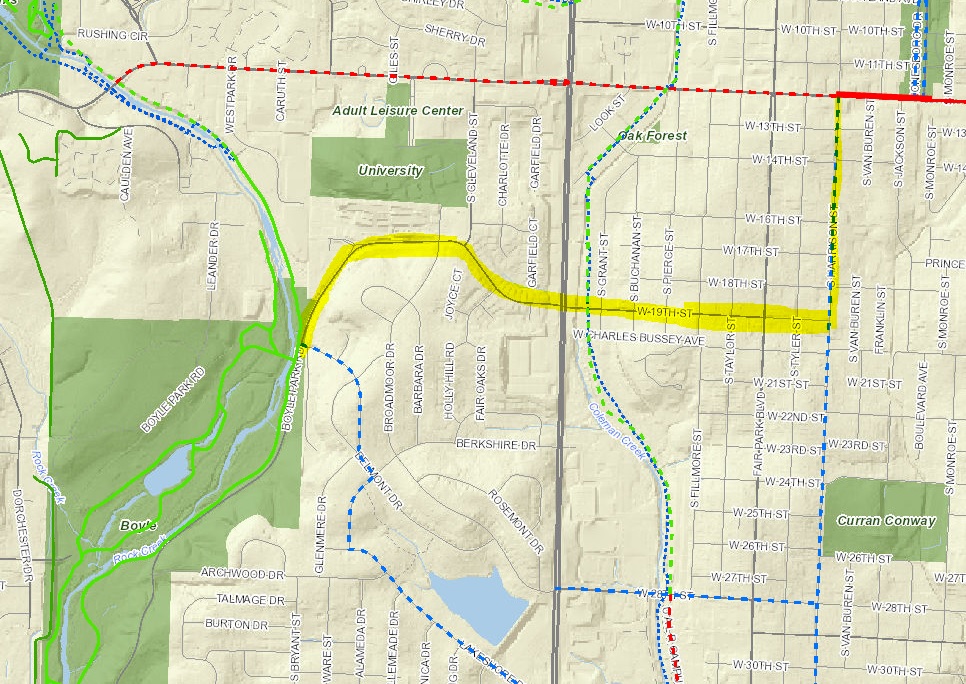 Figure 1.  These sharrows would create a much more direct route to 12th St. and downtown, increasing the convenience and use of the Midline for residents of southwest Little Rock.