Fleet Services Department

100 Best Fleets of North America
and Leading Fleets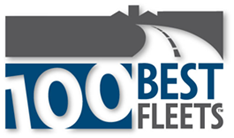 The City of Little Rock Fleet Services Department has been consistently recognized among the 100 Best Fleets of North America since first applying in 2006. In 2016, Fleet Services was ranked #6 out of the top 100 fleets.
In addition, the City of Little Rock Fleet Services Department received National recognition in 2015 as a Leading Fleet by Government Fleet Magazine. The Leading Fleet award's program recognizes 50 public sector fleet organizations for their leadership, efficiency, and vision for the future.  


Department Mission Statement:
It is the mission of the Fleet Services Department to provide the City of Little Rock's internal and external customers with safe and dependable vehicles, equipment and service facilities.  Our goal is to work in partnership with our customers and employees to provide high quality products and services in a cost-effective manner.
Vision:
To be recognized as a quality sustainable fleet operation.
Services Overview:
Fleet Services Department is responsible for management of all vehicles and  equipment in the City's fleet. The City owns approximately 1,300+ fleet units, which are purchased, fueled, maintained, repaired and disposed of by the Fleet Services Department. This Department operates three (3) vehicle maintenance facilities and ten (10) automated fuel sites, in addition to a large Vehicle Storage Facility that operates around the clock.

Core Services:
1.  Maintenance and repair of City vehicles and equipment
2.  Provide mission-ready vehicles and equipment for customers
3.  Asset management, budgeting and reporting, scheduling and forecasting
4.  Provide fuel management and consumables tracking and reporting
5.  Specification development for procurement of vehicles and equipment with customer involvement to provide the most effective "tools" for their operations
6.  Provide safe and cost-effective vehicle storage for impounded vehicles authorized by the Little Rock Police Department
Willie A. Hinton, Director
Fleet Services Department
3314 J.E. Davis Drive
Little Rock, AR 72209
whinton@littlerock.gov
(501) 918-4200