History of Bike Lanes on 7th Street
7th Street was the focus of Little Rock's 2nd Pop Up in the Rock event in 2013 (Fig. 1).  The revitalization efforts proposed by Pop Up in the Rock featured bike lanes (Fig. 2).  They proposed to create 4.5 ft. wide conventional bike lanes and retain parallel parking on one side of the street.  In 2016, the City of Little Rock resurfaced 7th Street from Broadway to Chester.  We considered adding bike lanes at that time, but instead remove parallel parking on both sides of the street and create buffers for the bike lanes (Fig. 3).  We collected parking data showing that parking demand would not exceed the capacity of the side streets one block away from 7th Street (e.g. Figs. 4-5).  We reached out to affected businesses, most of which were neutral or positive, and we had a public meeting.  Ultimately, we decided not to add bike lanes on 7th Street at that time because the five blocks of bike lanes would have limited stand-alone utility.  Instead we would wait until we had a longer corridor with which to work... like the 2022 7th Street resurfacing from Chester to Marshall.
Figure 1.  7th Street was the focus of the 2013 Pop Up in the Rock.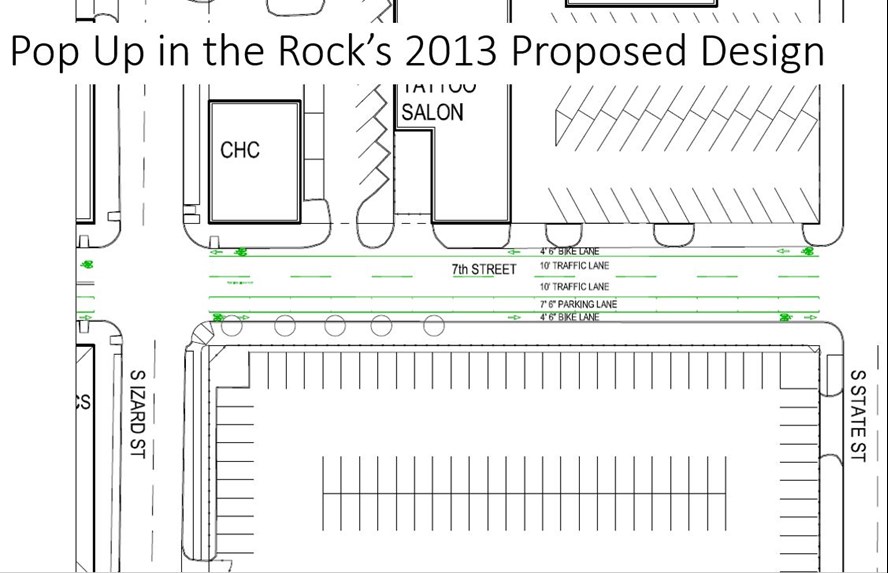 Figure 2.  Pop Up in the Rock's 2013 proposed design for the 7th Street bike lanes.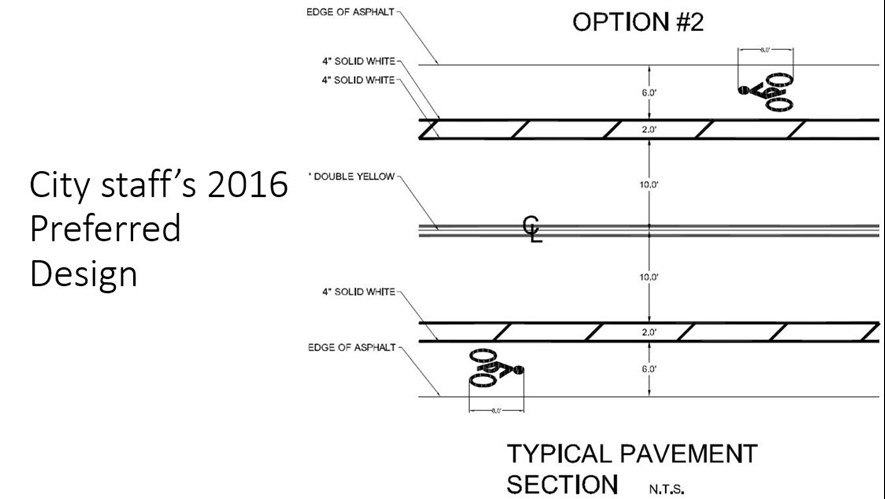 Figure 3.  City staff's 2016 design removed parallel parking from both sides to give the bike lanes greater width and a buffer.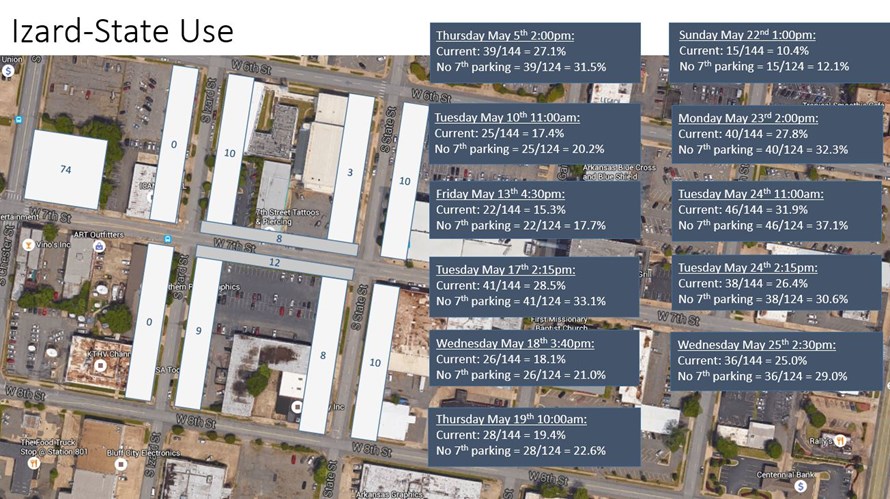 Figure 4.  Parking capacity for 7th Street side streets and demand for 7th Street AND side streets from Izard to State.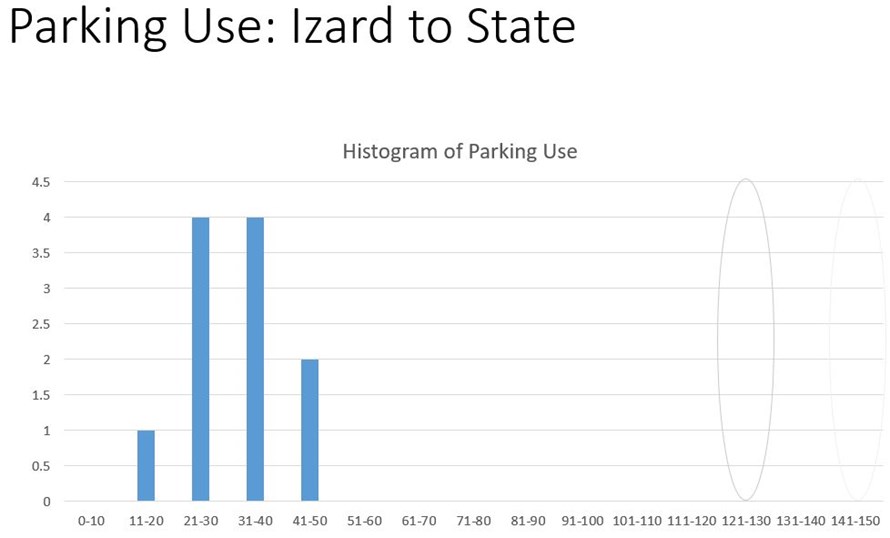 Figure 5.  Histogram of parking demand for 7th Street: Izard to State and one block away.  This includes side streets (Izard: 7th to 8th, Izard: 7th to 6th, State: 7th to 8th, and State: 7th to 6th) plus public parking at NE corner of Chester and 7th.  Demand (current use) in blue lines.  Parking capacity after parallel parking removed from both sides of street (8+12=20 spots removed on 7th Street, Fig. 4) is 124 cars (circle).