Why BikePed?
Health
Health statistics are grim for our country and our state.  The United States is one of the most obese countries in the world, and U.S. obesity rates have doubled for adults since the early 1960's; over 70% of U.S. adults are now either overweight or obese. Obesity is associated with several health risks, including high blood pressure, heart disease, diabetes, and cancer.  Out of all states and the District of Columbia, the latest statistics show Arkansans have the highest physical inactivity rate, 3rd highest adult obesity rate, 4th highest high school obesity rate, 4th highest adult diabetes rate, and 4th highest adult hypertension rate in the country. 
Why?  
While the causes for American's and Arkansas's poor health are complex and multi-factorial, one important reason identified by both ArCOP and Healthy Active Arkansas is that we have built an environment that discourages physical activity.  Many of us drive out of convenience but also because that is the mode of transportation accommodated by our street system (Figs. 1 & 4-5).  The good news is that we are continuously rebuilding our environment and, as we do so, we can choose to build it in a way that promotes health (Fig. 2).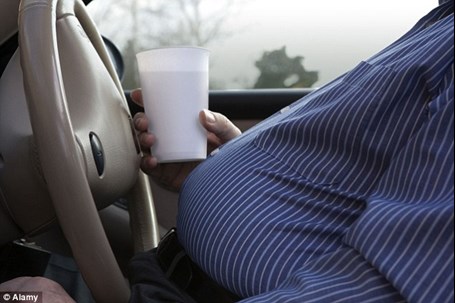 Figure 1.  Habitual lack of physical exertion when moving can contribute to weight gain and poor health.
Figure 2.  This video shows the link between health and the way we build our environment.  Video by the Arkansas Department of Health.
What Can YOU Do to Promote Health?
Individually and as a community, as the video shows, we have the power to turn these gloomy health statistics around.
Move More
It's no secret that eating better and moving more are keys to better health.  The challenge is often to find the time and motivation to modify our lifestyles to consistently make these changes.  Regular exercise can provide a myriad of health and wellness benefits (Fig. 3).  Many people drive to a gym to get their exercise, but that doesn't work for everyone.  Gym memberships can be prohibitively expensive and many find they don't have time for regular gym attendance. 
Others prefer to enjoy the Natural State as they exercise, walking, running, and biking outdoors.  Central Arkansas hosts many running and biking events to celebrate these activities and compete against fellow athletes.  Many hiking, walking, running, and biking clubs also have weekly club activity for encouragement.  The Arkansas River Trail is an excellent place to walk, run, or bike for recreation.  Outdoor recreation can be less expensive than a gym membership, but it still doesn't address the time constraints that many have or the need to drive to places like the Arkansas River Trail for this "recreational", self-care activity (decreasing the convenience and increasing the time required for exercise).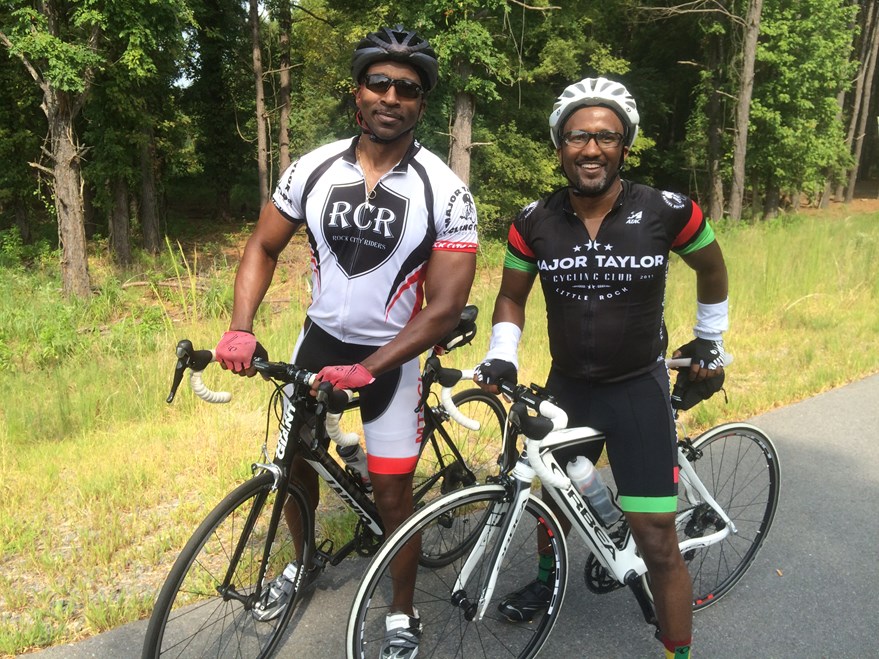 Figure 3.  Regular biking improves health.
Integrate Physical Activity
Even though most of us know the critical importance of exercise for health, many of us just can't spare several hours a week to devote to exercise.  What can we do?  One way to increase regular physical activity is to rethink what it means to "exercise".  Even though it can sometimes be fun and relaxing, we don't necessarily need to put on special clothes and drive somewhere to move our bodies.  If we have sidewalks in our neighborhood (Fig. 4), we can take an impromptu walk after dinner.  We could make this a semi-regular activity.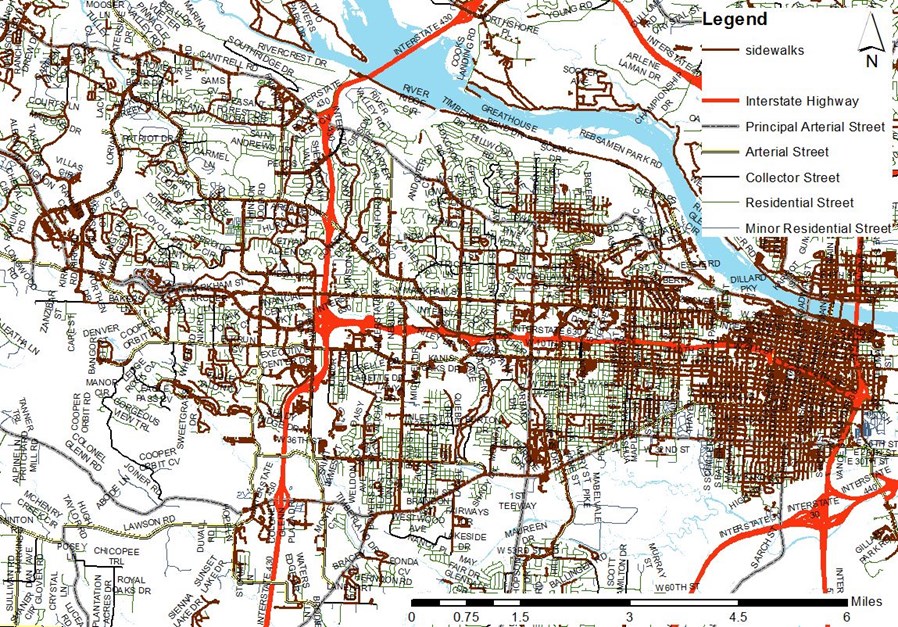 Figure 4.  Most of our street system does not have sidewalks (brown line), decreasing neighborhood connectivity and cohesion and discouraging walking as a means of transportation or immediately accessible recreation/self-care.
We can also burn calories while commuting by bike or foot, i.e. active transportation. The intention to go to the gym or out for a run can get thwarted by other needs and demands, but a habit of active transportation builds physical activity into our daily routines.  Research shows strong health benefits associated with bike commuting.  A flat, five mile commute will burn approximately 500 calories per day.  
An active transportation habit can help efforts to lose weight.  Evidence shows it can also dramatically increase health, decrease mortality risk, and improve psychological well being. 
These benefits may be part of why bike commuting appears to be increasing in Little Rock.  How can we continue and strengthen this trend for increased bike commuting and increased health in our community?  Changing our built environment to help people feel safe bike commuting has been shown to be a powerful means of promoting ridership.
What Can WE Do to Promote Health?
Change the Built Environment
For health-promoting recreation, people can choose to walk, run, or ride in the most bicycle- and pedestrian-friendly areas of Little Rock, e.g. the Arkansas River Trail.  The challenge for convenient walking in our own neighborhood is that our neighborhood must have sidewalks.  The challenge for walking or riding a bike for transportation is that we must use the streets that get us to our destinations.  As Little Rock street system currently exists, most of our linear feet of streets do not have sidewalks (Fig. 4), very few streets have bike lanes (Fig. 5), and existing bike facilities do not connect to one another to create a transportation system (Fig. 5).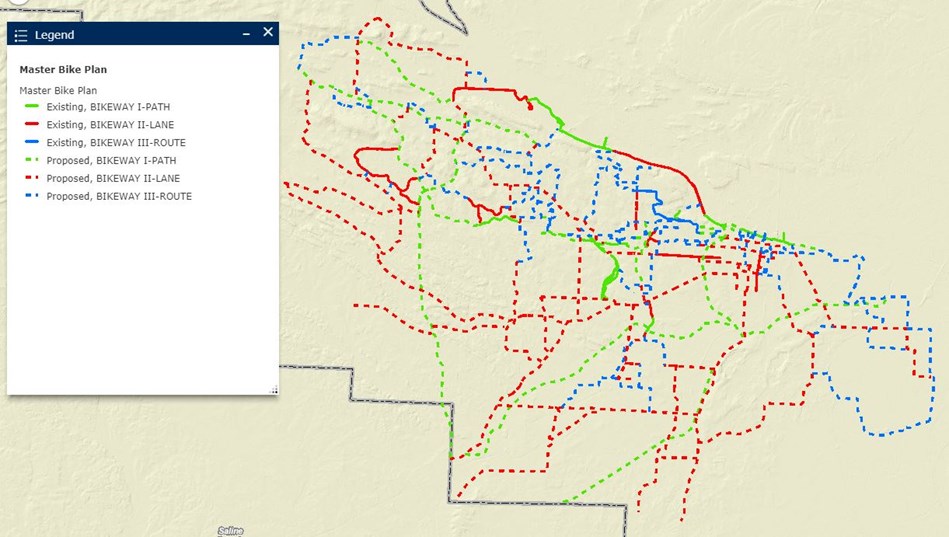 Figure 5.  The City of Little Rock's Master Bike Plan calls for interconnected bike facilities that can enable bike commuting.  The great majority of it is not yet installed (dashed lines) and installed facilities do not connect to one another.
Why don't people just ride their bikes on streets without bike facilities?  It's a legitimate question often asked by people who occupy two extremes of a spectrum of bicycle activity.  "Experienced and confident" bicycle riders may wonder why people do not ride on the streets they ride daily while people who have never ridden their bike on a city street might not be empathetic to the stress of being on a bike in the same space as motor vehicles (Figs. 6-7).  The fact is, while it is perfectly legal to ride a bicycle on a city street without a bike lane, most residents would not do it (Fig. 7).  A network of quality bicycle facilities will increase ridership (Fig. 7).  If our goal is to make our streets safe and welcoming for people to ride for more than a small fraction of our population, we must install an interconnected system of quality bike facilities.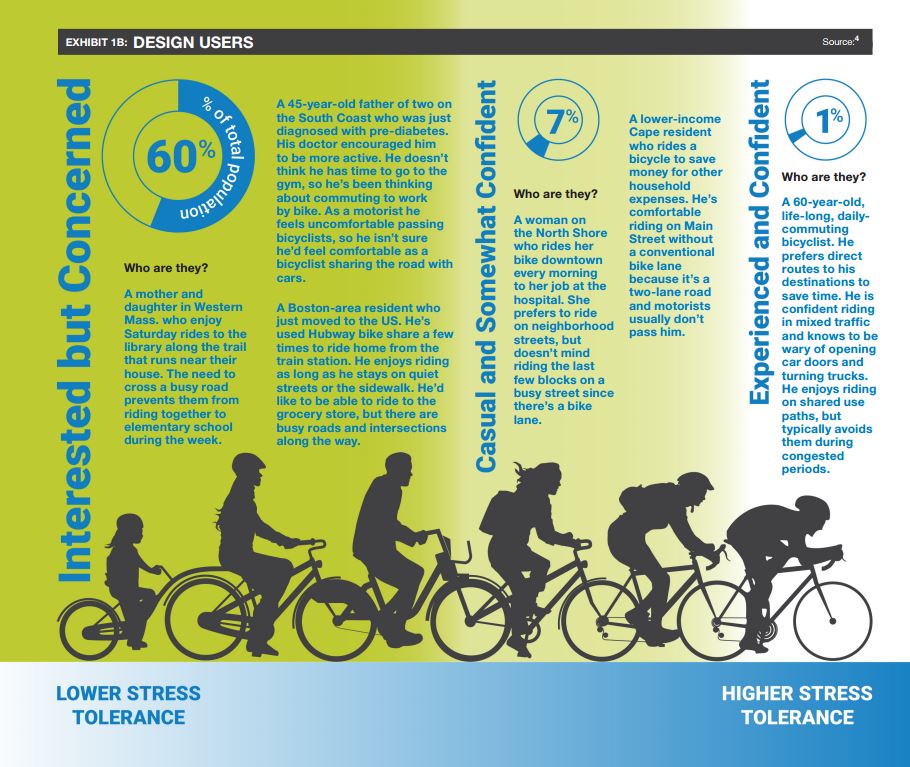 Figure 6.  Research shows that improving separation from vehicles expands the types and numbers of riders that will bike commute.  Figure from MassDOT's Separated Bike Lane Planning and Design Guide and based on the research of Dill & McNeil (2012).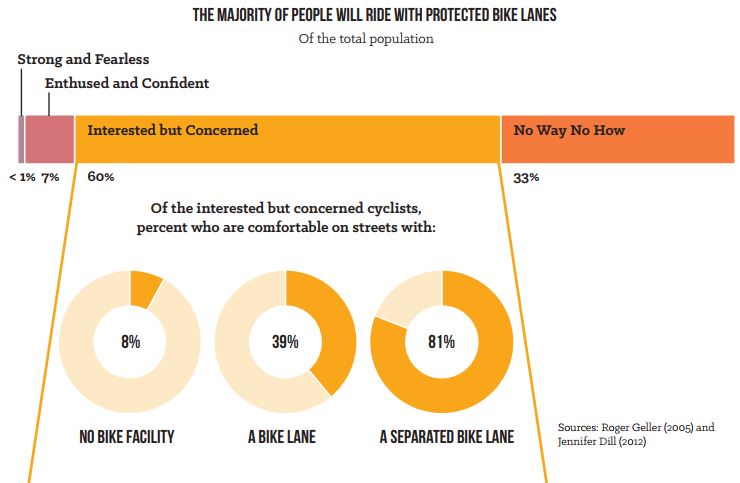 Figure 7.  Most people will only ride on a street with quality bicycle facilities.
How can Little Rock residents prioritize public health and encourage the City to make changes to the build environment that encourage physical movement?  How can we prioritize implementation of our Complete Streets Ordinance to create a street network with sidewalks and an interconnected network of quality bicycle facilities?  There are several ways to make your voice heard.
Promote Health in Your Career
If you are so inspired, several careers address the challenges of physical inactivity, obesity, and public health.  The Obesity Epidemic and Careers to Shrink It offers excellent resources about the problem and educational and career opportunities to address it.