Public Works
   Public Works is responsible for maintaining and improving our City's infrastructure, providing garbage collection and disposal services, maintaining the City's traffic systems, cleaning streets and drainage systems, maintaining City maps, maintaining City-owned buildings and facilities and much, much more.
Mission Statement:
"The City of Little Rock is dedicated to improving our residents' quality of life by providing exceptional service in an efficient and equitable manner."
Vision:
"The City of Little Rock is a leading southern city – vibrant, safe and innovative – that provides an excellent and sustainable quality of life where all families, individuals, and businesses can thrive."
Public Works Mission:
The Public Works department is dedicated to providing efficient and economical infrastructure and quality management of services for the citizens of Little Rock in a professional manner."
Solid Waste Services: Look up your Collection Day
Click on the link to the interactive map and enter your address or just click on the map to see your collection days for Garbage, Yard Waste, and Recycling.

Public Meeting Notice:
Public Meetings - 2023-2025 Voter Approved Bond Issue
All meetings are scheduled to begin at 6:00 PM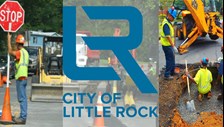 Ward 4 - September 8th - Pankey Community Center
             - 13700 Cantrell Rd, Little Rock, AR 72223
Ward 5 - September 26th - Trinity Presbyterian Church
             - 4501 Rahling Rd, Little Rock, AR 72223
Ward 3 - September 14th - Christ Little Rock Church
             - 315 S Hughes St, Little Rock, AR 72205
Ward 2 - September 15th - Southwest Community Center
             - Southwest Community Center - 6401 Baseline Rd, Little Rock, AR 72209
Ward 6 - September 19th - West Central Community Center
             - 4521 John Barrow Rd, Little Rock, AR 72204
Ward 1 - September 21th - Philander Smith College - Kendall Nugent Conference Center (Campus Map)
              - 900 W Daisy L Gatson Bates Dr, Little Rock, AR 72202
Ward 7 - September 22nd - Western Hills United Methodist Church
            - 4601 Western Hills Ave, Little Rock, AR 72204
Click on the Infrastructure Request Form link to submit a request for consideration for funding.
Project requests received prior to September 30th, 2022 will receive consideration.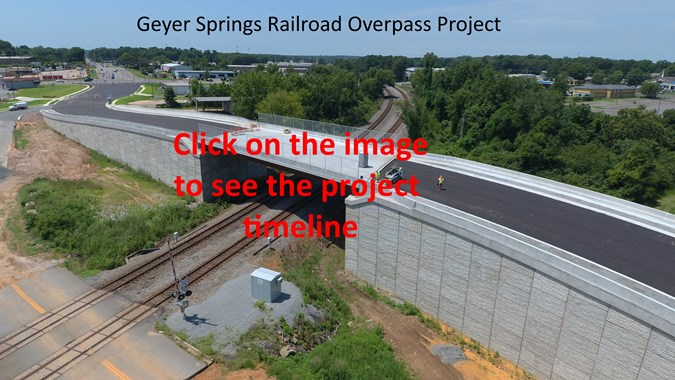 Public Works Divisions:   
     Applications, Details, and Manuals