Administration Division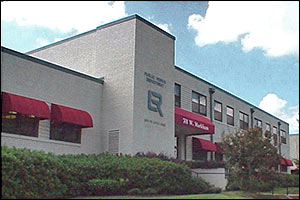 Administration is responsible for management and direction of all Public Works Divisions as well as Parking Enforcement. Our goal as a public service organization can best be expressed through our Mission Statement:
"To provide quality management in all activities of the Public Works Department, to provide professional service to our customers."
View Public Works Organizational Chart (PDF).
Location
The Public Works Administration office is located at 701 West Markham Street, Little Rock, Arkansas, 72201. Our telephone number is (501) 371-4475, and our fax number is (501) 371-4843. Office hours are from 8:00 AM to 5:00 PM, Monday through Friday.
Parking Enforcement Section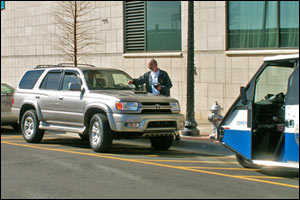 The Parking Enforcement Section of Public Works is responsible for the enforcement of all City ordinances related to on-street parking throughout the downtown, the River Market, and the area around Arkansas Children's Hospital. Parking citations are issued for overtime meter violations as well as numerous non-meter violations such as No Parking areas, Loading Zone violations, blocking driveways or parking on the wrong side of the street. Parking fines may be paid by mailing a check or money order, made payable to the City of Little Rock, to Municipal Court Building, 600 West Markham Street, Little Rock, Arkansas, 72201, or by paying in person at the Municipal Court Building between the hours of 8:00 AM and 4:30 PM, or online at http://littlerock.gov/onlinepayments/. You may contest a parking citation by appearing in Environmental Court on Wednesdays at 1:30 PM. The Environmental Court is located in the Municipal Court Building.
Public Works Support Services Specialist
Administration, along with the support of other Divisions, is responsible for providing information to the public. The Public Works Support Services Specialist monitors customer concerns and provides information and support relating to Public Works problems. Questions or concerns about Public Works services should be directed to the Public Works Support Services Specialist at (501) 371-4544 or via e-mail.
Things You Should Know...
Public Works offers services essential to our daily lives. Without these services, streets and drainage systems would not exist, garbage would never be picked up, and there would be no system of regulating traffic. Public Works provides the citizens of Little Rock with all these services and more.

Your comments, opinions, and suggestions are important to our Department. We are a public service organization, and our success depends on your satisfaction.

You can help us achieve our Public Works mission. Activities ranging from simple recycling practices to full-fledged involvement in programs like Adopt-A-Street help keep Little Rock clean, safe, and beautiful. Call (501) 371-4714 to learn how to volunteer for various Public Works activities and programs. Working together, we can make a difference!
For More Information
Jon Honeywell, Department Director
Public Works Department
701 West Markham Street
Little Rock, AR 72201
Office: (501) 371-4475
Fax: (501) 371-4843


Parking Enforcement: (501) 371-4528
Public Works Support Services Specialist: (501) 371-4544
For General Service Requests Contact:

The Little Rock 311 Call Center - by dialing 3-1-1